Noside Soilab
Noside Soilab specialises in civil engineering materials testing, offering geotechnical soil laboratory tests in Zambia. Its core business is providing materials tests for civil engineering consultancy firms and contractors. These tests include field bearing capacity tests and sampling (using SPT equipment), control tests, concrete tests and mix designing. Noside Soilab professionals have a wide experience working in different southern African countries on geotechnical works in roads and power line projects.
Inspection and Testing
Laboratory testing at Noside Soilab ranges from basic index tests to highly specialised tests tailored to customers' individual requirements. The company is managed by partners who have extensive experience in field and laboratory work from respected international civil engineering firms.
Noside Soilab complies with all the regular laboratory testing standards. The company presents test reports based on customers' requirements. The company's laboratory testing process includes the following steps:
Recording of samples received for testing and storage
Performing a combination of tests according to specifications and international standards
Verifying of additional instructions to test variations on specific test methods
Compilation of full reports based on customer's requirements
Providing a summary of test results for presentation
Dealing with enquiries related to the accuracy of test results
The lab equipments are regularly calibrated by the Zambia bureau of standards
Company goals
Established in September 2011, Noside Soilab is a dependable geotechnical testing laboratory with a set of objectives that include:
Establishing a tiered laboratory network
Providing high quality, appropriate and reliable testing services
Keeping abreast of new lab tests and equipment
Utilising and maintaining automated equipment designed to perform tests at the maximum speed allowable by published standards
The company is committed to:
Achieving a known level of accuracy in all tests and measurements in the shortest period of time
Careful observation and accurate recording of test data
On time delivery, innovation and engineering excellence
Training and support of all employees needed to provide quality services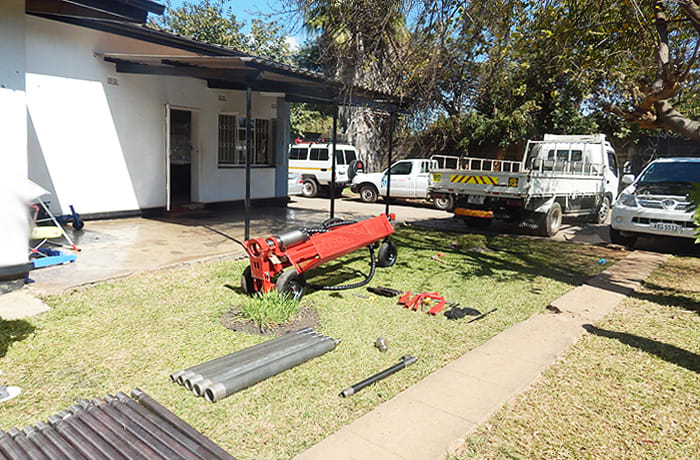 Noside Soilab · Inspection and Testing