NWK Agri-Services
NWK Agri-Services specialises in the supply of a full range of up-to-date general agricultural goods including equipment, fertilisers, chemicals, animal health products and feed. The company does not only offer the largest range of high quality products from the world's leading manufacturers but knowledge, advice and personalised solutions to suit its customer's farming needs. With highly skilled personnel, NWK Agri-Services also provides installation and maintenance services.
Agricultural equipment
NWK Agri-Services supplies a complete range of agricultural equipment such as tractors, irrigation systems, feeders, identification devices, hammer mills, maize shellers and various mechanical tools. NWK is dedicated to sourcing and providing quality equipment and accessories in order to help farmers reach their full potential.
NWK Agri-Services is one of the leading suppliers of agricultural equipment in Zambia, owing to its vast inventory and commitment to offering farmers reliable and efficient agricultural equipment. The company is proud to offer its customers an extensive line of specialised agricultural equipment.
NWK Agri-Services' team prides itself on its professional approach to business. The company has built long-standing relationships with its suppliers and customers based on honesty, trust, respect and integrity.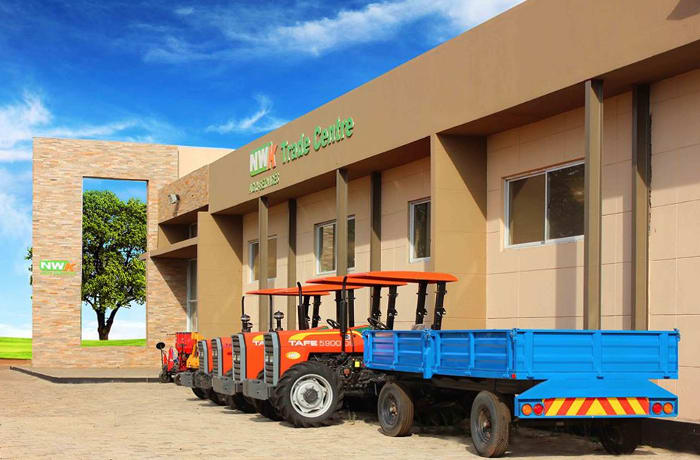 NWK Agri-Services · Agricultural equipment
Fertilisers
Fortified with essential minerals and nutrients that may not be easily available in soil in the right amount, NWK Agri-Services distributes an array granulated, compacted and liquid fertilisers, all from leading manufacturers. NWK not only offers a product range that meets all crop nutrition needs, but also crop-specific advice.
Just like human beings, crops need a well-balanced intake of essential nutrients to grow strong and healthy. Lots of plant nutrients are present in the soil, but often in insufficient amounts to sustain high crop yields. For this reason, using quality fertilisers significantly enhances plant growth.
NWK Agri-Services supplies only the best quality fertilisers backed by technical guidance. The company has established strong relationships with top most leaders in the fertiliser industry.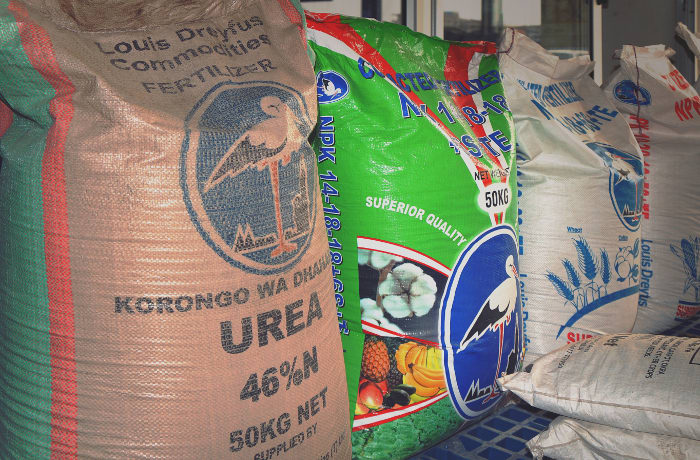 NWK Agri-Services · Fertilisers
Agrochemicals
NWK Agri-Services offers a wide range of agro-chemicals including pesticides, fungicides, herbicides, insecticides, as well as seed dresses. The company is committed to supplying quality products as per their customer's requirements at competitive prices.
NWK Agri-Services' highly trained team possesses immense practical hands-on farming knowledge. It takes time to discuss and understand each customer's specific needs in order to provide them with tailor-made solutions that are designed to help them increase their yields.
NWK Agri-Services is always willing to source innovative products, all conforming high standards of quality and purity. The company is setting the pace in Zambia's agro-chemical industry by providing crop protection products which enable customers to improve the quality of their yields. All products offered are obtained from leading manufacturers.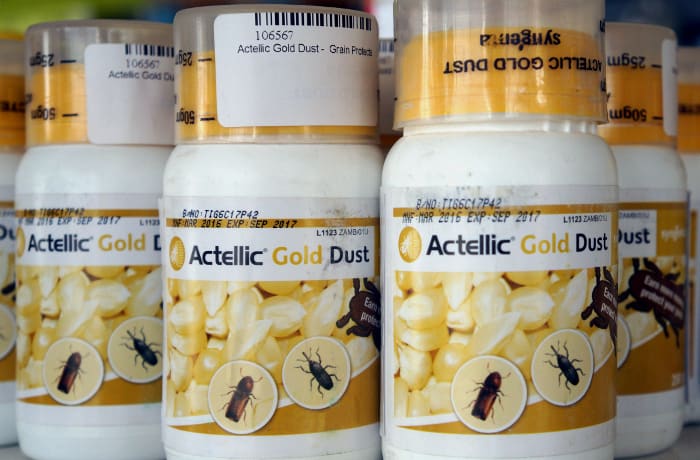 NWK Agri-Services · Agrochemicals
Animal health products
NWK Agri-Services supplies a wide array of animal health care products that are designed to prevent and treat various ailments. The company has vast veterinary know-how, supplying innovative and practical solutions to enhance the lives of animals and their caregivers.
Stocking a wide array of trusted brands, NWK Agri-Services is a one stop for a diverse range of animal health care products. The company understands the powerful role healthy animals play in making lives better by providing products and services that are made to help animals live longer and healthier lives.
NWK Agri-Services' is dedicated to researching and supplying up to date health care products for animals. The company's main customers are veterinarians, stock breeders, poultry producers and pet owners. NWK Agri-Services' customers have always known that they can depend on the company for more than just animal health care products, but also for information, technologies and veterinary services that truly advance animal healthcare.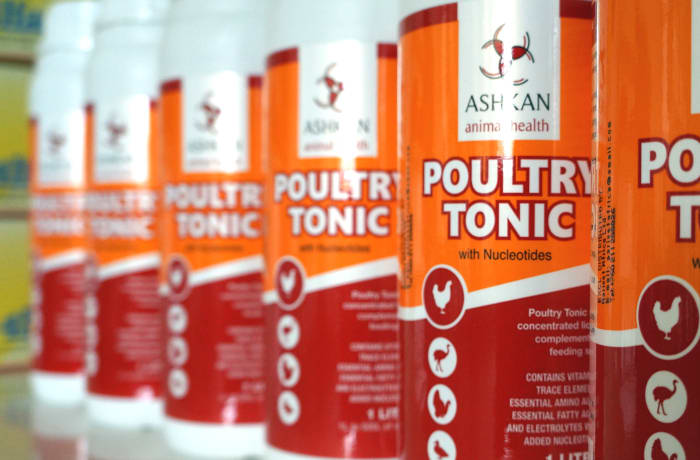 NWK Agri-Services · Animal health products
Stock feed
NWK Agri-Services provides a wide variety of feeds for livestock and poultry, as well as pets. The company prides itself on sourcing the highest quality of feeds by carefully selecting only the best manufacturers in the country that use premium grains and ingredients. For all animal feed requirements, NWK Agri-Services has it covered.
NWK Agri-Services is committed to supplying high quality products that conform to their customer's specifications and requirements. For customers that are or have their own nutritionists, this company provides a diverse range of concentrates.
NWK Agri-Services' core business is to improve animal health and performance by offering feed that has high nutritional value. The company's technologies and support programs assist livestock and poultry farmers to realise greater efficiency, profitability and sustainability on their farms.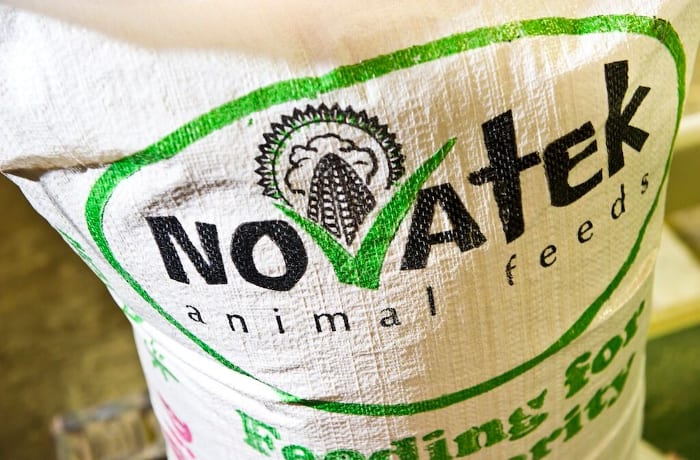 NWK Agri-Services · Stock feed