Oaktree Real Estate Zambia
Whether you are looking to buy, sell or lease property, Oaktree Real Estate offers broad-based property solutions across Zambia, South Africa, Dubai and Malaysia. The company aims to deliver outstanding professional services to international real estate investors as well as to Zambian property buyers and sellers. With experienced and well-qualified staff, clients are assured expert advice from a team with extensive understanding of the local and international market.
Residential property
Oaktree Real Estate offers professional services including valuation, surveying, conveyancing and leasing of residential. The company walks clients through the various procedures of buying, selling, and leasing or renting of property. Oaktree can also help clients subdivide farmlands into residential areas.
Oaktree Real Estate gives you the competitive edge by providing world-class real estate and business services. The company has a team of lawyers who are involved in the legal aspects of selling and buying of properties, ensuring clients a stress-free and professional service to guide you in all your real estate needs.
Property management
Whether you choose Oaktree Real Estate to manage your property or collect the rent, you can be confident you are in professional hands. The property management team are fully trained and have many years of experience. The company is able to handle preventive and corrective maintenance as well as repairs and routine cleaning.
Lease agreements
Oaktree Real Estate has an established, streamlined procedure that makes renting property extremely convenient. The company is able to determine your needs; they will come up with a personalised list of options for you to choose from. Once you are satisfied, Oaktree facilitates all the paperwork and provides you with regular feedback.
Buying and selling
Buying and selling property can be extremely stressful, so provides you with the best services to quickly and effectively seal the deal. Whether you are looking to buy or sell property, the company is perfectly equipped to provide prospective buyers and sellers with a comprehensive range of professional property services across all price ranges.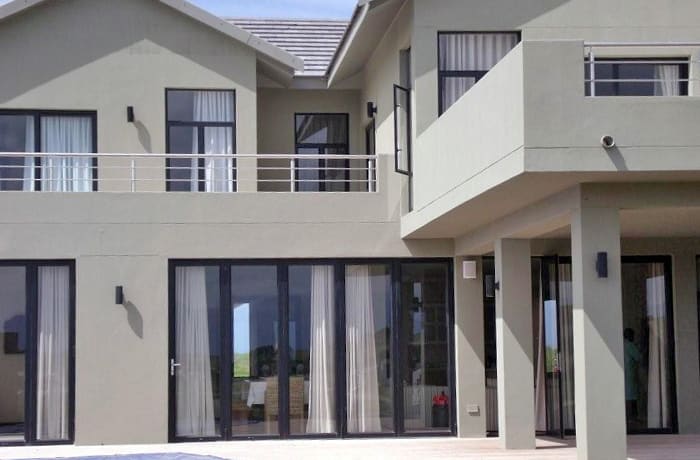 Oaktree Real Estate Zambia · Residential property
Commercial property
Oaktree Real Estate offers excellent services to clients looking to acquire commercial property to buy or lease. This includes office buildings, industrial property, farm land, lodge and more. The company is knowledgeable in investment, development, Conveyancing, negotiation, valuation and management.
Commercial real estate is property that is used solely for business purposes and that are leased out to provide a work space rather than a living space. Ranging from a single gas station to a huge shopping centre, commercial real estate includes retailers of all kinds, office space, hotels, strip malls, restaurants and convenience stores.
If you want to rent or sell an office building, industrial property, lodge, retail store, farm land, Oaktree Real Estate enables clients to get in touch directly with property owners or their agents.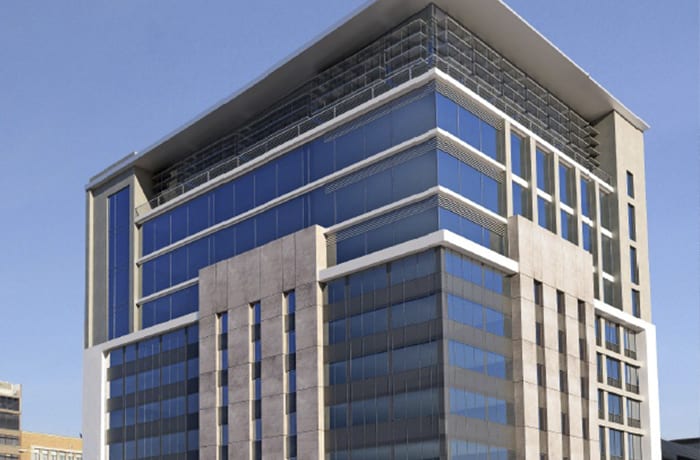 Oaktree Real Estate Zambia · Commercial property
Property consultants
Oaktree Real Estate offers professional service in property valuations surveying and conveyancing so that you can have peace and assurance that the very best outcome will come out of these very costly and important transactions. The team is qualified and recognised by the Ministry of Lands.
Valuation
Do you want to know how much your property is worth? Are you unsure of how much to put your property on the market for? Don't worry. Oaktree Real Estate have a reliable valuation service that will solve this problem for you. Professional valuations at Oaktree take local conditions into consideration. This allows you to make calculated decisions when buying or selling property.
Property surveying
Surveying is the measurement and mapping of the surrounding environment using mathematics and specialised technology and equipment. Surveyors measure just about anything on land. In real estate, surveying is generally used to accurately identify boundaries of plots. This ensures property owners are not encroaching on anyone else's land. Oaktree Real Estate has qualified surveyors associated with the Ministry of Lands.
Conveyancing
Conveyancing is the transfer of legal title of property from one entity to another. Oaktree's legal team has years of experience transferring legal titles. They ensure a straightforward and quick service, allowing you to worry less about the legal aspects of property transfer. This means you can concentrate more on developing your property.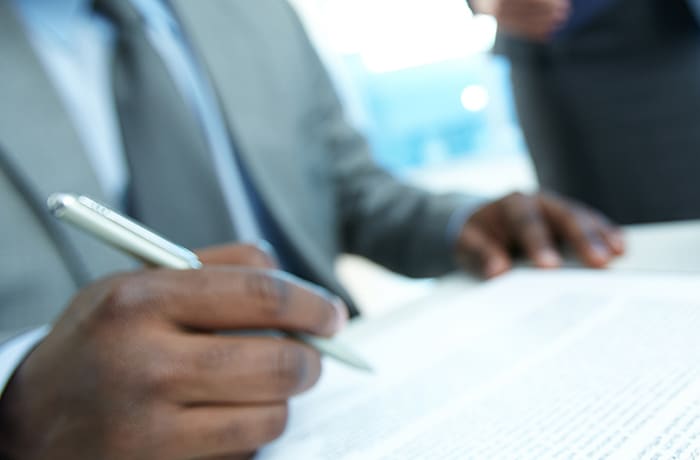 Oaktree Real Estate Zambia · Property consultants