One Banja Co. Ltd
One Banja specialises in processing, milling and supplying millet, cassava meal and pounded groundnuts for retail and wholesale. The company also repacks fine table salt and distributes it to various supermarket chains and stores in Zambia. In 2015, One Banja received a good nutrition prize from Nyamuka Zambia for its nutritious millet meal product. This company is committed to producing high quality processed food which meets the requirements of households, supermarkets and food processors.
Food
One Banja offers samp, nsembe, special millet, cassava meal, pounded groundnuts and iodised salt. The company sources its raw millet and cassava from small scale farming in Northern, Luapula and Muchinga provinces, groundnuts from Eastern Province while salt is sourced from wholesalers in Lusaka.
One Banja is committed to providing the highest valued services and best quality products ensuring its customers get value for their money. The company prides itself in preserving the quality, original nutrients with no additives or chemical alterations in its products. Their primary goal is to provide people with fresh, tasty and healthy products.
Millet has been found to lower sugar levels in diabetic patients hence it is One Banja's desire to exploit this potential.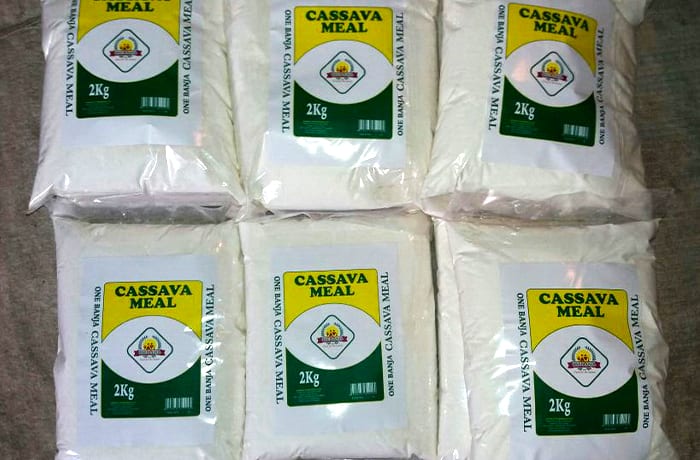 One Banja Co. Ltd · Food
Processing and Distribution
One Banja produces and supplies locally processed organic food that meets the requirements of households, chain stores and food processors. The company packages millet and cassava meal in 2.5kg and 2kg, pounded groundnuts in 400g plastic bags and 1kg table salt and supplies to chain stores and local supermarkets.
One Banja service a diverse clientele ranging from small independent restaurants, institutional food - service establishments as well as supermarkets and grocery stores.
Milling
The market for milled millet, cassava meal and pounded groundnuts is growing everyday hence the government's desire to promote the processing and marketing of these products. The potential is huge for these products in Zambia and abroad, the market is far from being satisfied.
One Banja's valued list of clients includes:
Pick n Pay stores in Zambia - 17 stores
Game stores - 3 stores
Melisa supermarkets - 3 stores
Lumbani mini – market - 1 store
Africa Supermarkets (Shoprite) - 32 stores
AE Pate and Co - 1 store
Puma Service Station - 2 stores
Roberts fish and vegetables - 3 stores
Carib meat & meat products - 2 stores
Vintas meat products
One Banja assures its clients with a consistent and timely supply of its products at all times.
One Banja Co. Ltd · Processing and Distribution