OTK Ceiling Solutions
A company specialized in the manufacture and installation of contemporary and stylish ceiling, partitioning and integrated lighting systems, as well as accessories. OTK Ceiling Solutions takes pride in having one of the first comprehensive line-ups of light steel construction products across Zambia. The company's profiles are of high standard, humidity resistant, heavy zinc coated and durable. OTK manufactures its state-of-the-art channels locally using cold roll steel and light steel frames for ceilings and partitioning.
Building materials
This company manufactures its innovative OTK channels and light steel frames for ceilings and partitioning including wall angles, main and furring channels and corner beads. OTK Ceiling Solutions also supplies a full range of ceiling material that includes, but not limited to, PVC panels, screws, rhino light, boards and tape.
OTK Ceiling Solutions channels are designed to receive gypsum, PVC or cement fiberboard attachments with drywall screws, and can be installed over concrete surfaces, either horizontally or vertically. Manufactured from high tensile steel, OTK channels and light steel frames remain straight and consistent throughout their life span. OTK channels and light steel frames are termite proof, durable, easy to install, fire-resistant (up to two hours), moisture and rot resistant, lightweight, eco-friendly and maintenance-free. This company maintains a huge inventory of its range of products. No matter the demand, OTK Ceiling Solutions has the capacity to meet them.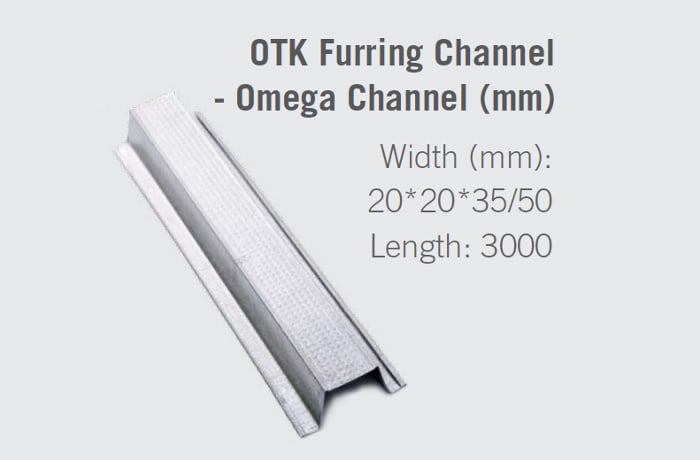 OTK Ceiling Solutions · Building materials
Interiors and Design services
Believing that the ceiling of a room is the 'fifth wall' due to its importance in identifying a room's flair and character, OTK Ceiling Solutions professionally installs beautiful ceiling, partitioning and integrated lighting systems for residential and commercial purposes. OTK's products are flawless and make interiors come alive.
From material supply to fitting, OTK Ceiling Solutions specializes in the installation of all types of ceilings and partitions. The company offers its services to a wide array of customers including homeowners, contractors and local authorities. OTK Ceiling Solutions promises to provide its customers with high-quality workmanship, the highest level in service and very competitive rates.
The company also guarantees its customers that they will not spot any loose edges or minor design flaws in its products. With their sophisticated installations, customers do not have to worry about unsightly nails or screws.
Since inception, OTK Ceiling Solutions has gained immense experience in the specification, design and installation of ceiling systems and partitions, and has successfully completed numerous projects across the country. The company works closely with its customers to meet their exact requirements and exceed their expectations. Whatever the magnitude, scope or location of a project, OTK Ceiling Solutions will deliver on time and within budget.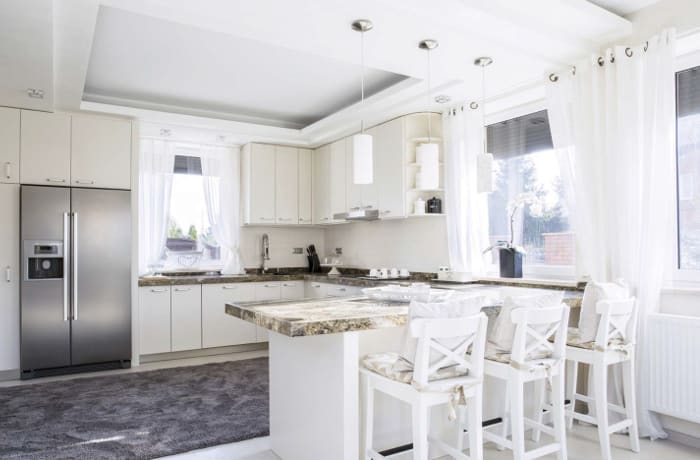 OTK Ceiling Solutions · Interiors and Design services