Pamo Hotel & Restaurant Ltd
For all local and international business executives, travelers and casual patrons seeking a quiet and relaxing environment, Pamo Hotel and Restaurant provides the ideal place. Pamo is situated less than 5 minutes from Kitwe City Business District making it easily accessible and most convenient for business and leisure needs. The hotel stands out among its competitors and offers the best in terms of hospitality infrastructure, services and amenities. The restaurant offers continental and Indian dishes.
Hotel
Pamo Hotel and Restaurant offers excellent and spacious rooms with modern fittings and furniture. All rooms have orthopedic beds which are designed to support the joints, back and overall body of its visitors for that extra comfort. Guests are also treated to free Wi-Fi, DSTV and coffee and tea making facilities.
This hotel has an outdoor pool with views of the garden, and guests can enjoy a drink at the bar. Free private parking is available on site. Relax by the mesmerising Hawaiian theme pool and enjoy your drinks with friends and family. The front desk, which is open 24/7, will help with dry cleaning/ laundry, tours or tickets, luggage storage and any other service query.
Rooms
Pamo Hotel and Restaurant has 33 air-conditioned rooms. Each room has a bar, fridge, intercom facility, sitting area, coffee maker, safe and other standard amenities. Guests can expect free WiFi and TVs with satellite channels.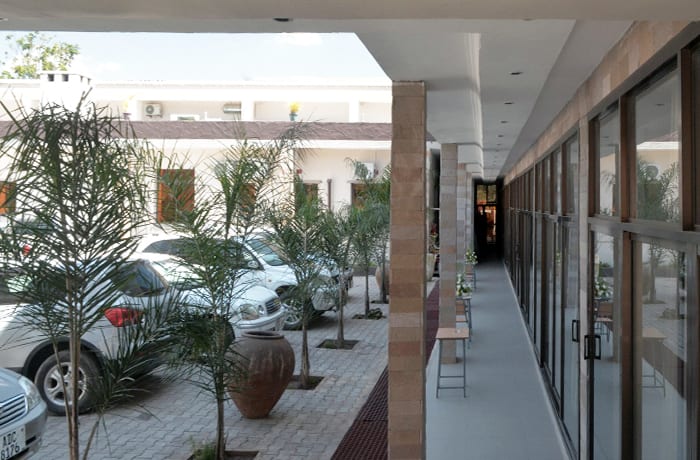 Pamo Hotel & Restaurant Ltd · Hotel
Function venue
Set among attractive gardens, Pamo Hotel and Restaurant is an ideal setting for weddings, cocktail parties and birthday occasions, as well as corporate lunches and launches. The hotel has a highly enthusiastic events team that is readily available to give you an unmatched hands-on service.
Pamo Hotel and Restaurant has a professional team of staff that are flexible and responsive to match with your budget and style. The menus can be custom-designed with quality local foods and beverages integrated into your request. This hotel aims to create events that give unforgettable memories and value for money.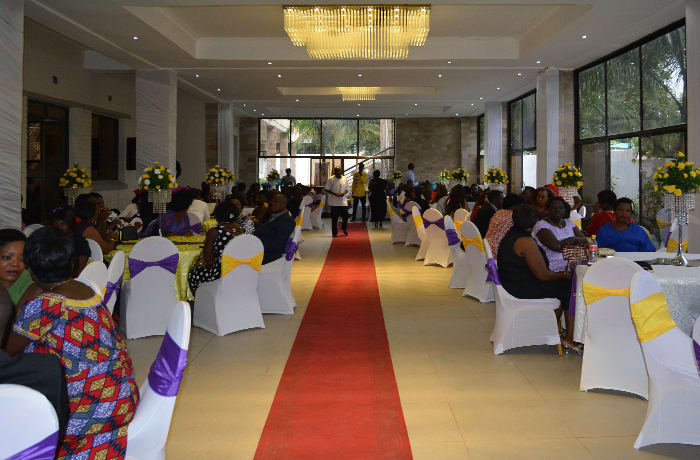 Pamo Hotel & Restaurant Ltd · Function venue
Conference venue
Pamo Hotel and Restaurant offers fully furnished and equipped conference rooms convenient for corporate meetings, training programmes and workshops. Presentation tools include flip charts, whiteboards, markers and projectors. Guests can make arrangements for refreshments and catering if needed.
Pamo Hotel and Restaurant specialises in providing professional services. The conference rooms are bright and spacious with projectors and automatic drop down screens, as well as PA systems. Delegates can choose their seating arrangement configurations including boardroom, classroom, cabaret, theatre and U-shape.
Pamo Hotel and Restaurant is happy to accommodate your requests. The hotel provides an efficient service which allows meeting organisers to customise events according to their specific requirements.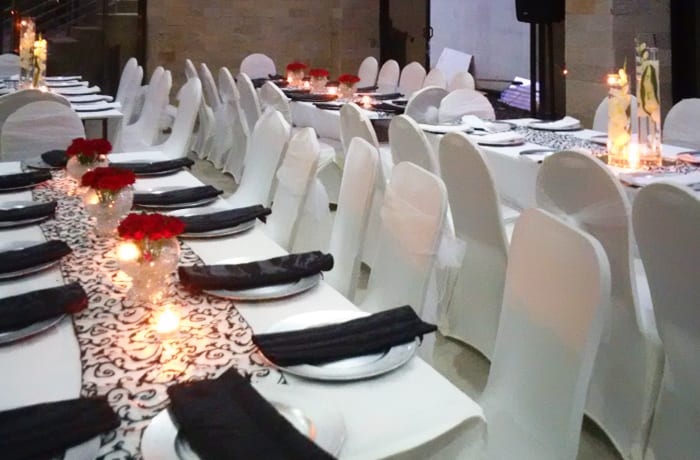 Pamo Hotel & Restaurant Ltd · Conference venue