Party Center
Party Center specialises in the supply and rental of Tiffany chairs, as well as decor items such as cake boxes, centerpieces and more. The company's mission is to make its client's selection and purchase of party supplies for any event, a convenient, organised, worry-free and time saving experience, by offering a quality and courteous service to all its customers. Their experienced and creative staff will guide you through your event from the smallest of details to the largest of tasks.
Hospitality supplies
Decor sets the tone and ambiance for any event, that's why Party Center provides an extensive stock of amazing decor pieces that will complement all different venues and decor themes. Whether you are looking for lighting, tableware draping, linen, or furniture, Party Center assures you of high quality, affordable products.
Products include:
Fairy lights
Linen
Center pieces
Cake boxes
Mirrors
Fake flowers
Flower vessels
Reservation card/number holders
Roman pillars
Red carpets
Tables
Under plates and serviettes
Vases
Party Center · Hospitality supplies
Event and hospitality management
Party Center supplies high quality decorating accessories to event management companies for all kinds of events from weddings and parties to corporate and government events. Party Center has all understanding about the trends and decor culture and they assure clients are supplied with their products in no delay.
Party Center has served many events and has extensive experience in giving the best services to its customers. This company always aims to prove their choice best through its exceptional quality services and appealing decorating to all types of events. Their customer base comprises of wedding planners, coordinators, event organizers and private clients.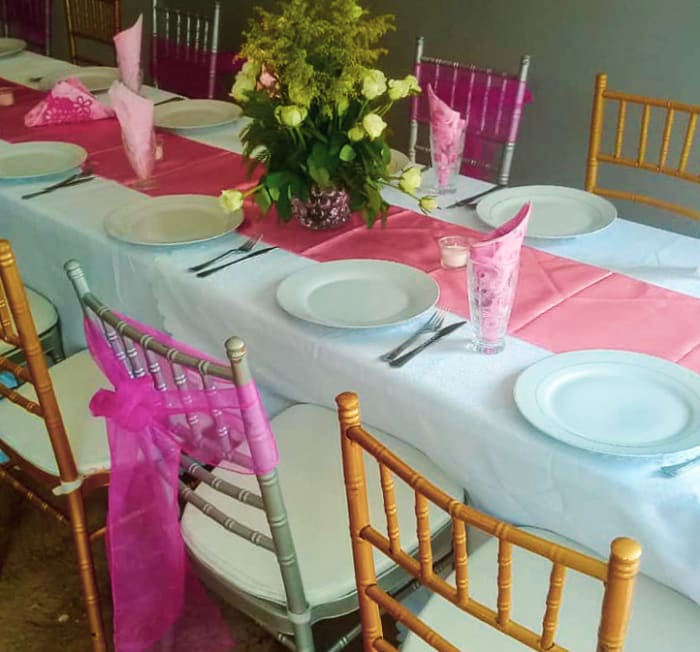 Party Center · Event and hospitality management
Event planners
Party Center provides decor for event planners regardless of the type of event. The company ensures that they have a comprehensive understanding of their client's needs and a shared vision of the desired outcome. Party Center has a highly experienced team of staff on hand to assist clients wherever possible.
Party Center also has a specious venue which comes with 200 tiffany chairs and dressed tables for various events. The company takes pride in every event they create and ensure a professional and detailed design that meets the needs of clients.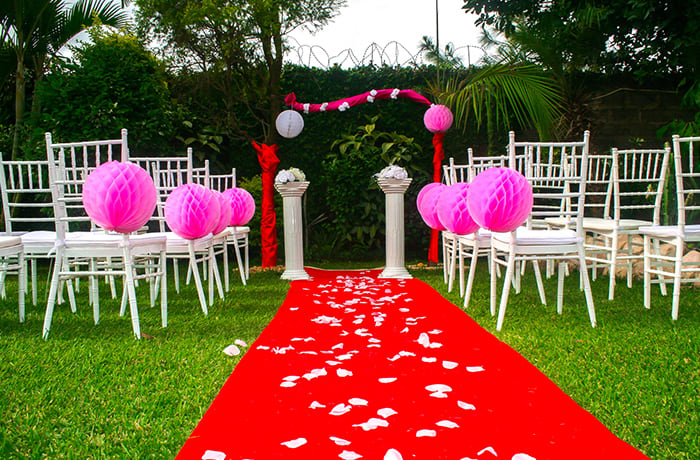 Party Center · Event planners