Phone House Company Ltd
This company is a major distributor of the Tecno brand of mobile phones. Tecno possesses a comprehensive product portfolio covering mobile phones, including feature phones and smartphones. Phone House Company team is available to give advice and technical support when needed. This company is dedicated to giving you the best product at the best price. It offers a 13 month guarantee on all its phones and accessories. Phone House Company is also an agent for Kwesé Tv, supplying decoders and satellite dishes.
Telephones and Mobiles
Phone House offers a wide selection of original Tecno branded mobile phones and iPads. Tecno is amongst the worlds most famous brands. The company caters for all sectors of the economy, offering low end and high end phones at competitive prices. All phones available at Phone House Zambia come with a 1 year and 1 month guarantee.
Inviting you to the smart side of life, Phone House Company offers an extensive range of Tecno phones and iPads in different colors and sizes. This company maintains a large inventory of mobile phones that meet various requirements and budget needs. Phone House Company is focused on offering you the latest mobile phones as they are launched. This company offers a wide range of original Tecno branded products. The range includes:
Phantom
Camon
Spark
Power+
Tablets
Accessories
Repairs
Recognised by Tecno for their high standard repair works, Phone House Company is a certified service centre of all Tecno mobile phones. Repairs carried out here will not void your warranty.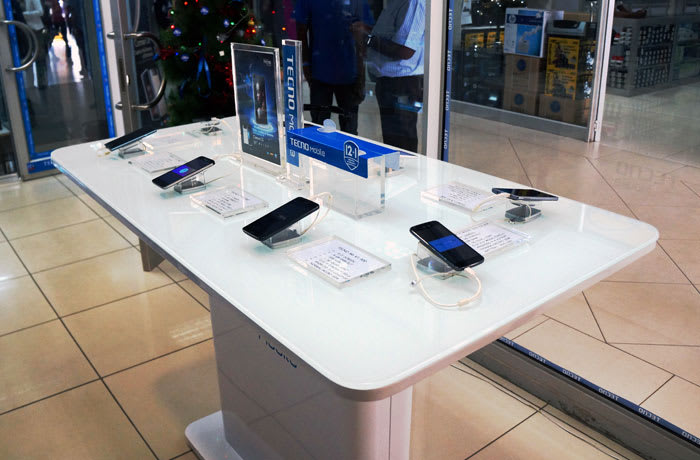 Phone House Company Ltd · Telephones and Mobiles
Phones and accessories
Phone House Company stocks quality phone accessories including stylus pens, cases, batteries, external battery chargers, screen protectors, connectivity cables, headsets and power banks. Its team is on hand to help you choose from a wide range of accessories. Phone House is a one-stop-shop for mobile phone accessories at competitive prices.
Phone House Company has established itself as a leading supplier of a diverse range of phone accessories for various purposes. The company looks forward to serving you with its massive selection of phone cases, chargers, cables and more!
Of special interest is the USB Type-C, a fully reversible connector system which accelerates the transport of data and energy. It supports a maximum of 3A current in charging, which means more current delivery to your device in the shortest possible time. This extends battery life, especially welcome when you're travelling. Manufactured from environment-friendly resin, the USB Type-C cable is noted for its strength and improved resistance to external forces. Count on it for fast data and energy transport without worrying about excessive usage.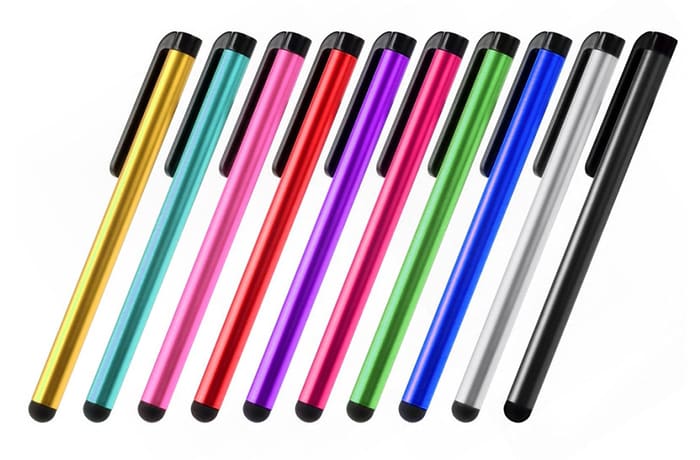 Phone House Company Ltd · Phones and accessories
TV, music and gaming
Phone House Company is an agent for Kwesé TV, a pay-as-you-watch satellite TV service. This TV service has over 50 channels of world-class entertainment to explore. The TV starter package price includes a decoder, satellite dish and installation. As a subscriber, you will also get 30-days free access to all channels.
In order to renew your subscription to Kwesé after your free month, you can pay at Phone House Company. When you subscribe to Kwesé TV, you will get automatic access on your decoder and on up to five other devices. Kwesé TV is committed to providing affordable, premium content to you.
Kwesé is a brand of Econet Media Limited, the media arm of Econet, one of Africa's leading Telecoms, Media & Technology groups. It is a distinctly African entertainment company that is disrupting the industry by breaking through the confines of traditional approaches to broadcasting. Kwesé aims to meet the needs of an increasingly dynamic and globally connected African viewer by providing affordable, premium content to audiences across the continent.
The Kwesé network is Africa's first truly converged media company with pan-African businesses in pay TV, free-to-air TV and digital. Premised on the concept of TV everywhere and anywhere, Kwesé is revolutionising the media industry in Africa.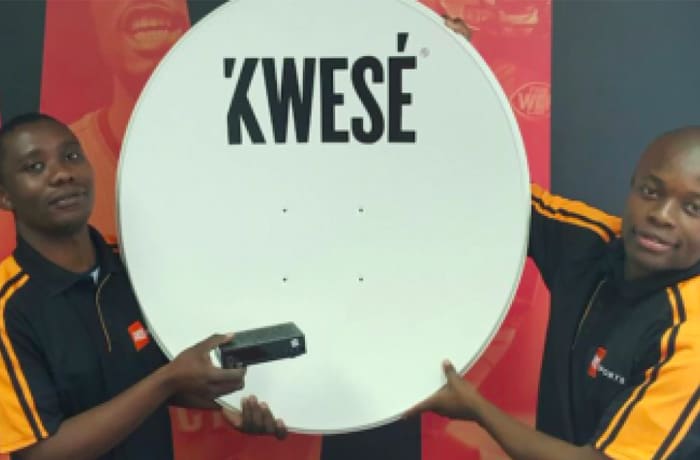 Phone House Company Ltd · TV, music and gaming