Pit Stop Auto Works Ltd Zambia
Pit Stop Auto Works is a new and revolutionary automotive repair shop that specialises in mechanical service, panel beating, spray painting, wheel alignment and car tuning. The company uses superior parts and expert service technicians to give you professional and quality repair services. The services are designed to cater for corporate fleets and individuals. Their workshop is fully equipped with latest diagnostic equipment and contemporary standards to diagnose your car's troubles.
Car servicing and repairs
Pit Stop Auto Work specialises in vehicle servicing, engine repairs and maintenance. With their vast knowledge and experience, this company provides quality services that exceed customers expectations and guarantees you a peace of mind on the road. All work is guaranteed and fitted by qualified fitment technicians.
Pit Stop Auto Works offers vehicle diagnostics for a wide range of vehicle brands including Land Rover, BMW, Mercedes Benz, Toyota, Nissan and more. Pit Stop Auto Works is committed to making auto repair and maintenance easier for you. The company offers a more pleasant and convenient experience for you. Once the car has been serviced or repaired, the vehicle is tested to ensure safe, reliable and effective workmanship was carried out. Car engine tuning Pit Stop Auto Work have an advanced Italian technology dynamo meter (Dyno) that can tune up all car engines with the capabilities of enhancing horsepower and to give your car that demand and improved performance. Pit Stop Auto Works aims to be a leader in the automotive repair industry by providing enhanced repair services, building lasting relationships and to make auto repair and maintenance a more pleasant and convenient experience for you. Panel beating Professional body work with computer assisted technologies to restore your damaged vehicle to its original shape. Spray painting Done by professional, qualified and experienced painters, paint works cured under specified temperatures to give your car that awesome oven bake finish and durability.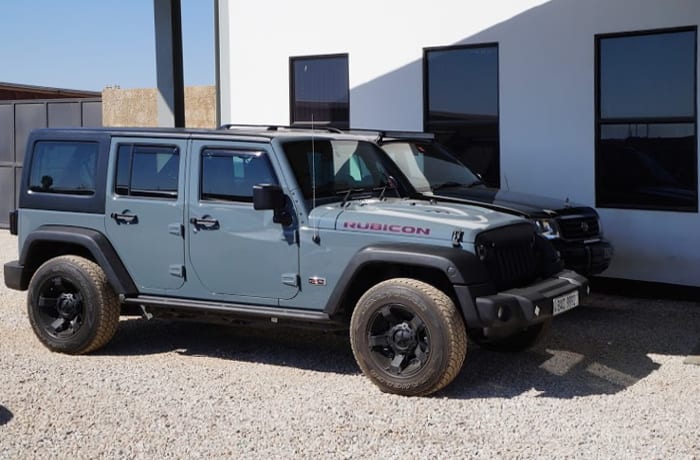 Pit Stop Auto Works Ltd Zambia · Car servicing and repairs
Auto fitment centre
Pit Stop Auto Works is one of the latest and modern auto fitment centres to establish itself in Zambia. Coming with years of experience, the owners pride themselves, promising that they will always be there for you. The fitment centre is proudly focused on delivering the highest standard of customer service.
The company offers 3D wheel alignment, brake skimming, electrical repairs as well as air conditioning solutions including leakage testing, gas refill and system cleaning. You can put your mind at ease knowing that dedicated professionals have your needs and safety in mind every step of the way. Pit Stop Auto Works fitment centre are committed to giving you the ultimate experience in auto fitment – service excellence, convenience and expertise. When you bring your vehicle you can rest assured that you're in good hands, because they provide all their staff members with ongoing fitment training to ensure that they remain the leading fitment centre in Zambia. With regular in-store performance evaluations they make sure that staff members meet exacting fitment standards ensuring they are always up-to-date on the latest research and development in the field of auto fitment technology. Whatever you're looking for in a tyre, from original equipment to high-performance tread, Pit Stop Auto Works has a solution. They are a convenient fitment centre, being a full service auto centre. When it comes to tyres, brakes, batteries, shocks and exhausts, they have all the leading brands and are committed to providing only quality products and services, covered by comprehensive manufacturers' warranties, and will readily give your car a check to diagnose the health of one of your most prized possessions.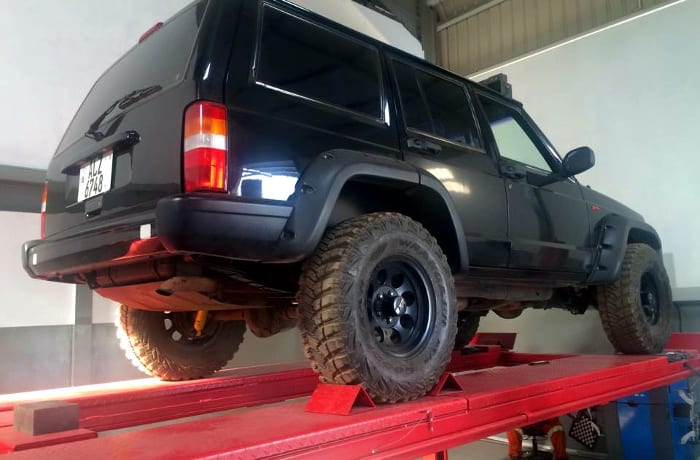 Pit Stop Auto Works Ltd Zambia · Auto fitment centre