Il Portico Restaurant
Il Portico Restaurant is very chic, with well planned spaces, delightful furnishings and dramatic finishes. This is a hot spot for eating, drinking and socialising. Authentic Italian recipes are often used to create exquisite dishes. As if dining was not enough, Il Portico frequently hosts live music events featuring local bands. It does however have the balance right – guests can enjoy the live music and enjoy a conversation, or you can retreat into more intimate and quieter spaces if you so wish.
Fine dining restaurant
With its fine décor in warm reds, greys and pinks, this is a very relaxing eating venue. Naturally the food cooked here is from genuine Italian ingredients made by Il Portico Restaurant very own professional Italian chefs. The restaurant boasts the best Italian pizza in the city! They also offer snacks such as focaccine, and delicious Italian coffees.
When ex-US President Bill Clinton visited Lusaka in 2007, it was Portico Restaurant where he came for the evening. Italian food Eating is a serious matter in Italy! Cooking and food are among the finest expressions of Italian culture, vividly portraying the country's history and traditions. The chefs at Il Portico explain that, like other arts, cooking is based on measures and proportions, on the balance and fusion of different elements. Authentic Italian recipes are very often based on just a few very simple and humble ingredients, which are used to create exquisite dishes. What makes Italian cuisine so tasty is that, over the centuries, the people of Italy have discovered exactly how to achieve the perfect mix of flavours. At Il Portico Restaurant you are encouraged to feel at home with family and friends, or to gather for a special occasion, in the style of an Italian Trattoria – traditionally synonymous with good food, good wine and good company. It is open for lunches from 12:00 till 15:00 on weekdays and it stays open till late over weekends. However, pizza is served all day, any time you like! Guests are welcomed at any time but reservations are best. That way guests can enjoy the undivided attention of the waiters, waitresses and barmen. Private functions The garden at Portico is suitable for small exclusive events like corporate cocktails, parties and small intimate weddings of around 30 guests. Since the décor here is perfectly suited to glamorous and classy events, Il Portico Restaurant is often booked for corporate events, weddings and special birthday bashes. Book early to avoid disappointment! The venue makes for a pleasant event setting that includes fine dining, quality drinks, personalised entertainment and great company.
Il Portico Restaurant · Fine dining restaurant
Pubs and Bars
Blended into Il Portico Restaurant is a well-stocked pub that immediately makes customers feel at home. The bar has a large selection of lagers, whiskeys, authentic Italian wines including white wines, red wines and sparkling wines. Their friendly and warm service staff will ensure that you have a memorable experience.
Italian wine Italy is known to be one of the oldest wine producing regions in the world. Wine for Italians means culture, love, friendship, taste, smell and colour. Il Portico Restaurant makes sure that you are served the best wines with your meals. The wine served at here is imported directly from Italy. These authentic Italian wines include white wines, red wines and sparkling wines. For the passionate team at Portico, opening a bottle of wine is a very different experience from opening a bottle of beer or whisky! Italian spirits such as Grappa are also on offer, together with drinks like Limoncello and Amari, as well as quality cigars of course. This is also cocktail heaven and the staff are specially trained to mix them authentically.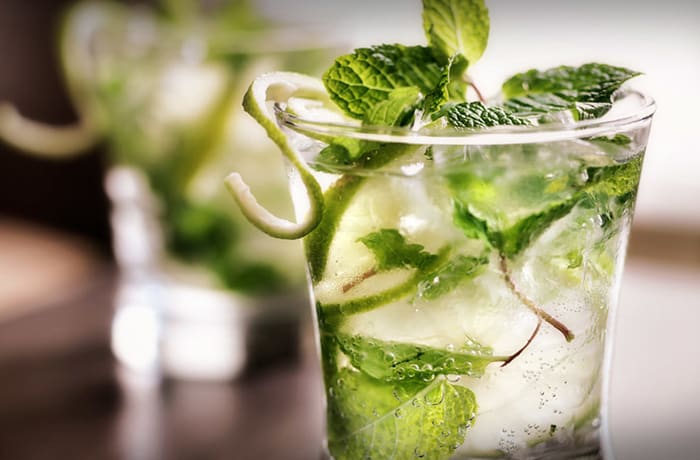 Il Portico Restaurant · Pubs and Bars
Live music
If you are a fan of good live jazz music, then Wednesday evening is the night for you. Entrance to these Lusaka special events is absolutely free. This is their way of giving back to the community, Il Portico Restaurant also hosts a special fund-raising party every month. This place can be anything from formal to family orientated to groovy.
An array of seating both indoors and outdoors includes dining chairs, bar stools, cushioned rattan chairs, comfy armchairs and sofas – a wide selection to suit the various needs of clientèle. The clever spatial design allows for a mixture of ambience at any one time – you choose which one suits you! With views onto the polo field you will sometimes catch a game. On cooler evenings mobile coal fires are dotted around the outside spaces adding further charm to this gem of a venue. If you book the entire venue for a big event, the staff will create the right atmosphere for your particular special occasion.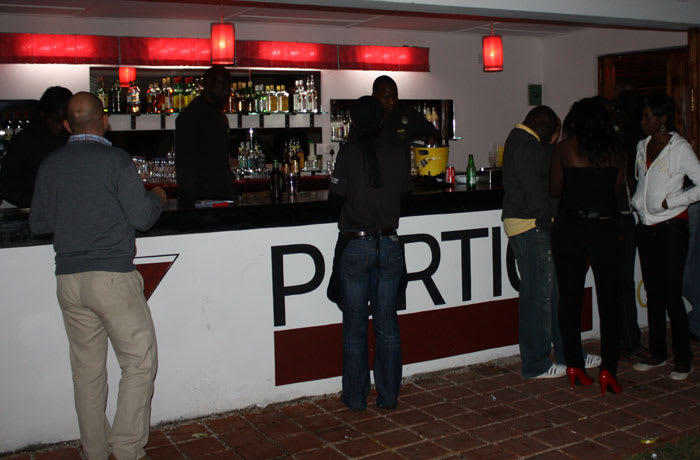 Il Portico Restaurant · Live music