Power Media
Power Media is a modern advertising agency that provides cutting-edge products and services from brand identity development including logos, brand manuals and fonts. It also offers corporate branding, corporate networking, television shows such as Dreams Zambia and other promotions. Power Media is focused at raising the standard of the profession to higher levels in the region, particularly South Africa and, eventually in the developed world.
Contact details
Power Media has not updated their information in over a year and these details might be out of date.
Multimedia and Advertising
Power Media is strongly positioned to make courageous and positive contribution in raising the level of excellence and professionalism in the advertising, PR, events management and marketing consulting services sector that is offered to the corporate, government and non-governmental entities in Zambia and beyond.
The staff at Power Media are skilled and experienced in providing the best to business houses and organisations looking for high quality artworks targeted at maximizing brand visibility and business promotion. The promoters at this company have extensive knowledge and experience in advertising-creative works, TV production, public relations, marketing consulting and events planning. Power Media's products include brand identity development, brand communication, corporate branding, promotional campaigns, graphic design, TV production, TV commercials, documentaries, radio adverts and corporate networking expos. Future strategy & goals Power Media's strategy and goal is to provide its clients with an endless scope for fresh, truly multimedia concepts. The combination of their assets of talent and resource of ingenuity and experience will keep a client's brand in line with market changes and ahead of the pack. As an expanding house of creative ideas, Power Media continues to venture boldly towards building tomorrow's advertising. Why choose Power Media? Power Media is passionate and very enthusiastic about what they do and they always leave their clients satisfied and hence retain them. They invest every possible fiber of creativity in their graphic designs and promotions to create vital finishing touches that demand a place in Zambia's best selling magazines or billboards that display families lives and their daily routine. This company is very reliable, dependable and always meeting deadlines. They are driven by passion and they work at short notice and are always accessible. About Dreams Zambia TV show Dreams Zambia is a multi-million Kwacha project and Zambia's biggest musical reality show aimed at discovering Zambia's next musical sensation from across the country. It is Power Media's project concept which brings together Zambia's finest film directors, editors, animators, and camera men. There is a lot of talented young people in Zambia with musical talents ranging from vocals to playing all kinds of instruments with no platform to showcase these talents or discover their dreams. The program is marketed broadly countrywide to attract a lot of viewers to participate in the show through mobile text messaging.Major clients
Samsung
SGS
Huawei
Arcades mall
UNDP
BUK
MTN business
ZESCO
Copperfields Mining Services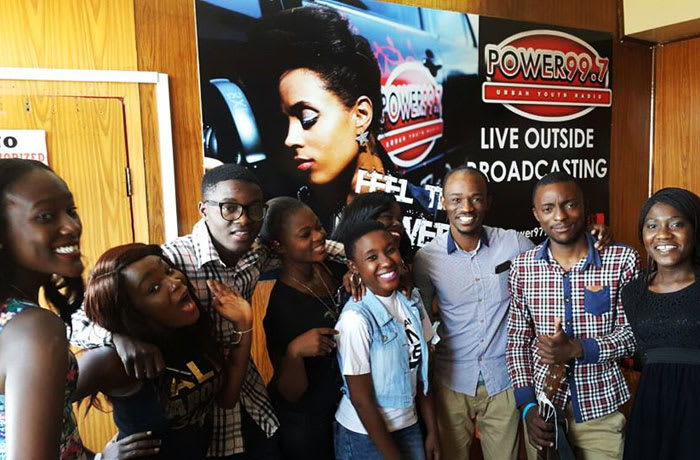 Power Media · Multimedia and Advertising