Protea Hotel Chingola
Located in the most picturesque of the Copperbelt towns Protea Hotel Chingola provides excellent services and facilities for its guests. Built in 2002 this Chingola hotel is located five minutes from the Konkola Copper Mine, within its own spacious grounds, in the suburbs of Chingola. The restaurant offers fine dining with a mouth-watering selection of meals, while the pub has a delightful atmosphere about it. There are excellent conference and banqueting facilities for up to 120 delegates.
Hotel
Make yourself at home at Protea Hotel Chingola in one of the 40 air-conditioned guestrooms. Complimentary wireless internet access keeps you connected, and satellite programming is available for your entertainment. Chingola is the most picturesque of the Copperbelt towns of Zambia.
Ideal for the business traveller, this hotel provides 40 en-suite rooms. Each room is equipped with air conditioning, tea and coffee making facilities, work desk, DSTV, telephone, free wi-fi, electronic safes and electronic door locks. Additional facilities include a hotel swimming pool. Private bathrooms have complimentary toiletries and hair dryers. Conveniences include phones, as well as safes and desks.
Chingola is best known for the Konkola Copper Mines, open to visiting. If you're a golfing enthusiast, it said that Nchanga Golf course in Chingola is one of the most beautiful and well kept courses in Africa.
A must if you're this far north is a visit to Chimfunshi Chimpanzee Sanctuary, the largest and most famous chimpanzee orphanage in the world. Founded in 1983, it is home to 70 chimps rescued from Central Africa and the world over. A visit to Chimfunshi is a fascinating and often emotional experience and well worth an excursion.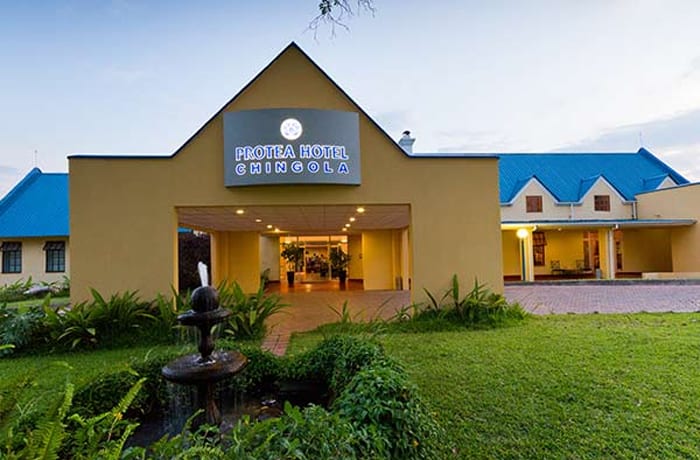 Protea Hotel Chingola · Hotel
Conference venue
Conferencing and banqueting facilities for up to 120 delegates, with a beautiful garden ideal for weddings and private parties. Protea Hotel Chingola business centre will help with all office and secretarial services, while travel arrangements can be organised at reception.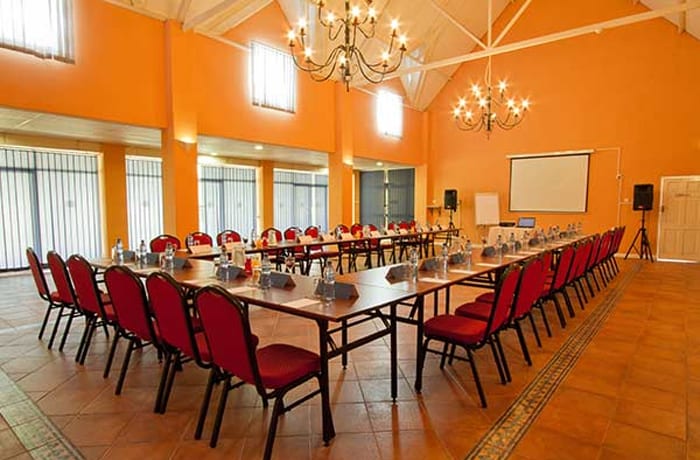 Protea Hotel Chingola · Conference venue
Fine dining restaurant
Enjoy a satisfying meal at a restaurant serving guests of Protea Hotel Chingola. Quench your thirst with your favorite drink at bar or in the lounge. Starters, combos, a comprehensive main course, a choice of pastas and pizza including gourmet pizza and a delightful choice of dessert for adults and kiddies.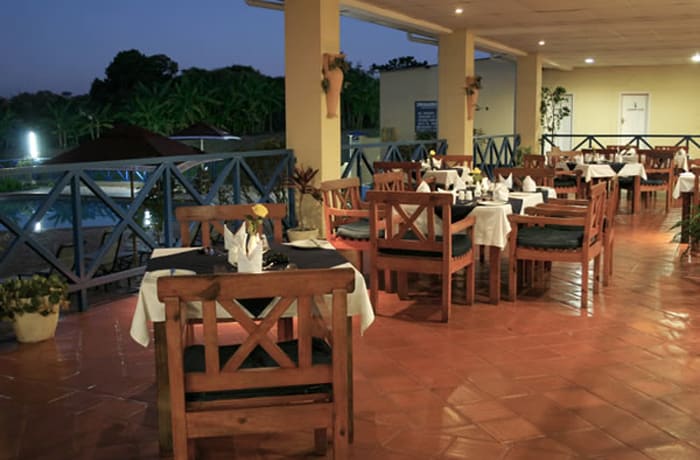 Protea Hotel Chingola · Fine dining restaurant