Rimal Rock Company Ltd
A major manufacturer and installer of high-quality aluminium windows and doors, kitchen units, steelwork, granites, wooden work, frameless tempered glass and mirrors, curtain wall and cladding work as well as shower boxes. With immense industry knowledge and experience, this company specializes in providing comprehensive design-assist and build services from the onset. This allows it to consistently deliver feasible design solutions that meet your expectations.
Aluminium windows and doors
With quality and innovation at its heart, Rimal Rock Company manufactures and installs a wide range of custom made aluminium office partitions slide doors and windows. Whether you are renovating your home or building from the ground up, this company has what you are looking for. Rimal Rock is a true one-stop-shop for all your aluminium door and partition needs.
With stylish and attractive aluminium doors and windows, Rimal Rock offers you reliable and low maintenance solutions that improve your living environment and add value to your property. Their design team, structural engineers, welders and support staff are all dedicated to their craft and uphold the highest standards of quality control.
Rimal Rock Company is well established and has built up a reputation for quality workmanship in the manufacture and installation of aluminium products to residential and commercial developments. Their products are competitively priced and quality is of the utmost importance.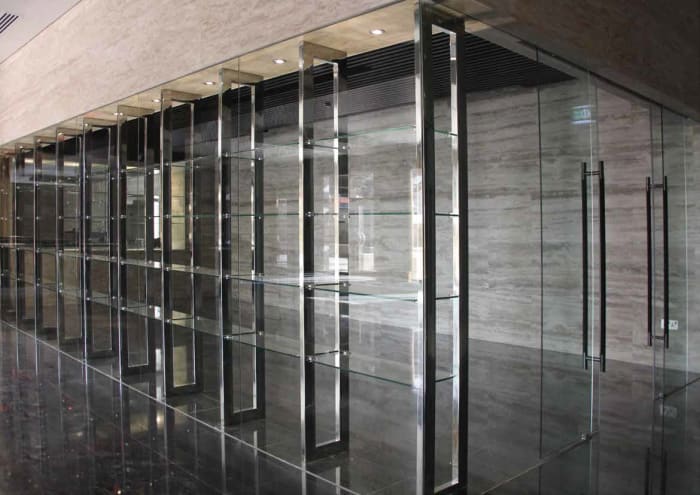 Rimal Rock Company Ltd · Aluminium windows and doors
Building materials
Contact or visit Rimal Rock Company for high-quality granite and flat stones, PVC ceiling, steelwork as well as tempered and frameless glass. With an expansive offering, Rimal Rock seeks to provide innovative and cost-effective solutions to builders, property owners, and designers. The company is always adapting to the ever-changing needs of its customers and markets.
Rimal Rock's building materials division deals with a huge range of products including granite and flat stones, glasswork, PVC ceiling, steelwork, as well as tempered and frameless glass. Their team is determined to provide the best possible service and to establish lasting relationships with customers.
You can count on Rimal Rock to do everything they can to help you with the custom building materials you need, whether your project is large or small. The company aims to provide its customers with high-quality materials, at the right time, at the most competitive prices. Rimal Rock is committed to continually improve its products, processes, and services.
Rimal Rock Company Ltd · Building materials
Interiors and Design services
Reinvent your kitchen or bathroom with Rimal Rock's array of aluminium kitchen cabinets and shower cubicles. Their creative team enjoys transformations and will guide you through the entire process. The company believes a strong partnership is essential to a successful project. Rimal Rock is committed to ensuring that your design dreams become a reality.
With a proven end-to-end design experience, Rimal Rock Company proficiently interprets your wishes, needs, and lifestyles to create beautiful spaces. Rimal Rock prides itself on being a multifaceted interior design company that has the ability to fulfill all of your design and project needs. With many years of experience in the industry, Rimal Rock's reputation for quality craftsmanship and exemplary customer service speaks for itself.
From the initial concept development to the project execution, Rimal Rock uses its vast knowledge and expertise to help you create unique and beautiful spaces, taking care of all the details for you.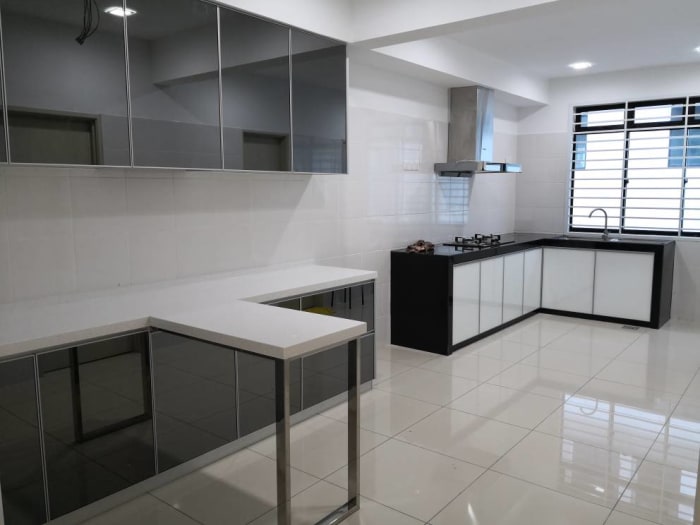 Rimal Rock Company Ltd · Interiors and Design services