Romeo Kitchens
In Kitwe and Lusaka, Zambia, with a strong focus on quality, Romeo Kitchens is a leading supplier of custom designed kitchen cabinetry, built in bedroom cupboards, vanity units, bars and TV units, available in a range of melamine laminate finishes and solid or veneer timbers. Romeo Kitchens is a member of the Kitchen Specialist Association of South Africa and offers a five year warranty on all products. In 2001 Romeo Kitchens opened its factory and showroom in Lusaka, Zambia.
Interiors and Design services
Romeo Kitchens builds and fits bespoke fitted kitchens, built-in bedroom cupboards, bathroom vanities, bars, studies. From the start emphasis was placed on providing a top quality product supported by excellent service and product of a high standard resulting in a living, breathing room that reflects you.
The element of giving soul to one's lifestyle through elegant design that brings definition & character to your living spaces, is the foundation upon which Romeo Kitchens approaches all our design projects. In realising that the home is a portrait of oneself, the single most significant endeavour, when it comes to designing your living space is to remain unerringly true to the essence of all that is you.
For this reason, the designers place utmost value on investing time into establishing your individual requirements and assimilating these into the mood and movement that you seek to define your space. The result is a living, breathing room that reflects your zest for life & adds an element of distinction to the place you call home.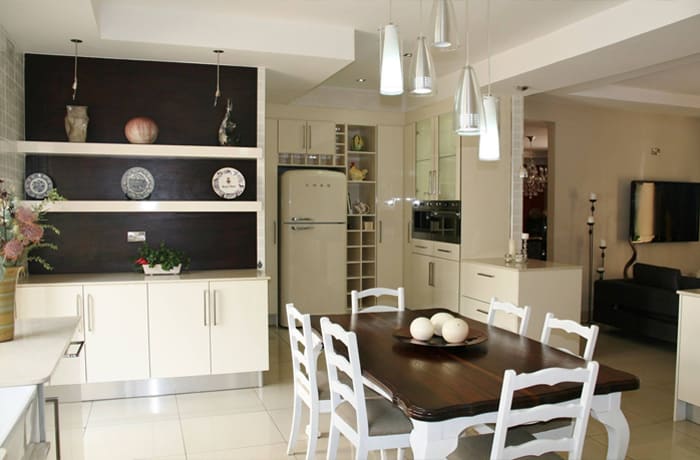 Romeo Kitchens · Interiors and Design services