Rosso Trattoria Pizzeria
Rosso Trattoria Pizzeria is nestled within InterContinental Hotel Lusaka, this restaurant serves authentic Italian cuisines - guests can enjoy a sophisticated atmosphere and exquisitely prepared dishes. Whether you are sharing your time with colleagues, family or a special person this restaurant provides the perfect venue for lunch or dinner. The restaurant take bookings, Walk-ins are welcome, good for groups or parties, good for children, table service and outdoor seating.
Fine dining restaurant
Rosso Trattoria Pizzeria offers guests an ideal venue to sit back and relax in the comfort of good company and great food. The restaurant offers hot and cold starters, a wide variety of pasta dishes, delicious main courses, deserts and a great selection of pizzas. All dishes prepared are imaginative and beautifully plated.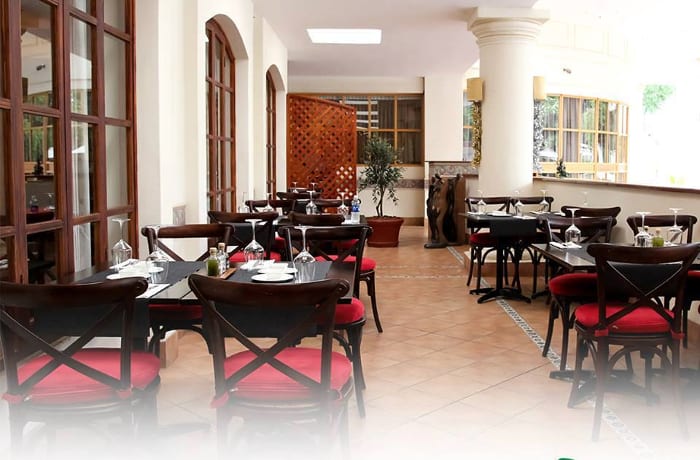 Rosso Trattoria Pizzeria · Fine dining restaurant