Royal Olympia Lodge
Royal Olympia Lodge provides a quiet and relaxed setting in a pleasant suburb of Lusaka, with business amenities close by. This lodge boasts warm and friendly staff, and comfortable, spacious rooms. The features include a swimming pool, barbecue area, private functions service, and conferencing facilities accommodating up to 80 delegates. The restaurant offers international and Zambian dishes alongside a fully stocked bar.
Lodge
This lodge provides a relaxing environment with ample parking space and 24 hour security. Royal Olympia Lodge has a variety of rooms to choose from - executive, double, family and twin. All rooms are air conditioned and come with facilities such as Wi-Fi and DSTV as standard.
The lodge's mission is to constantly strive for excellence in hospitality through the provision of high quality accommodation, restaurant and other value-added services.
Royal Olympia Lodge in Lusaka offers a weekend family braii every Saturday. You can also enjoy the Royal Olympia Lodge experience in Livingstone, and in Sandton, South Africa.
Contact details are:
Plot 245 off Lusaka Road, Highlands Livingstone, +260 969 914444 and +260 969 920260
88 Edison Crescent, Sunninghill Estates, Sunninghill, Sandton 2157 South Africa, +27 11 8071222
Lodge services
Continental or full English breakfast
24 hour room service @ ZMW10
Fire and emergency services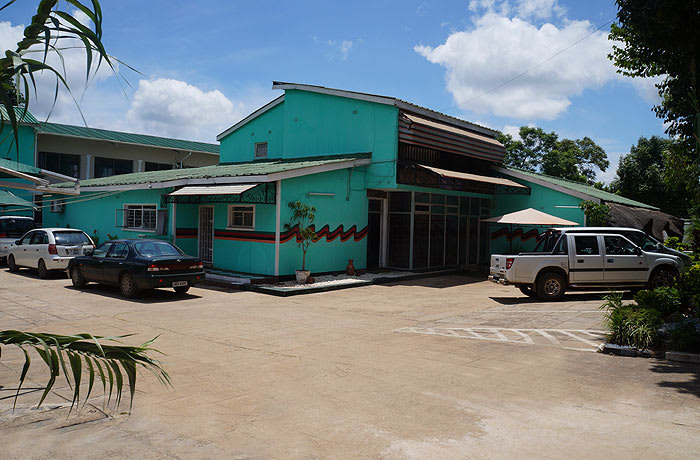 Royal Olympia Lodge · Lodge
Conference venue
The state-of-the-art Royal Olympia Lodge conference hall has all the necessary amenities to ensure that corporate functions run smoothly. The conference package includes wireless internet, flip chart stand and paper, writing pads and pens, an overhead projector and a projection screen.
Royal Olympic Lodge conference participants are provided with tea, snacks, lunch buffet, soft beverages and mineral water. The gardens are conducive to host all kinds of outdoor functions.
Guests have access to the internet, the barbecue area and the swimming pool.
You can also enjoy the Royal Olympia Lodge experience in Livingstone, and in Sandton, South Africa. Contact details are:
Plot 245 off Lusaka Road, Highlands Livingstone, +260 969 914444 and +260 969 920260
88 Edison Crescent, Sunninghill Estates, Sunninghill, Sandton 2157 South Africa, +27 11 8071222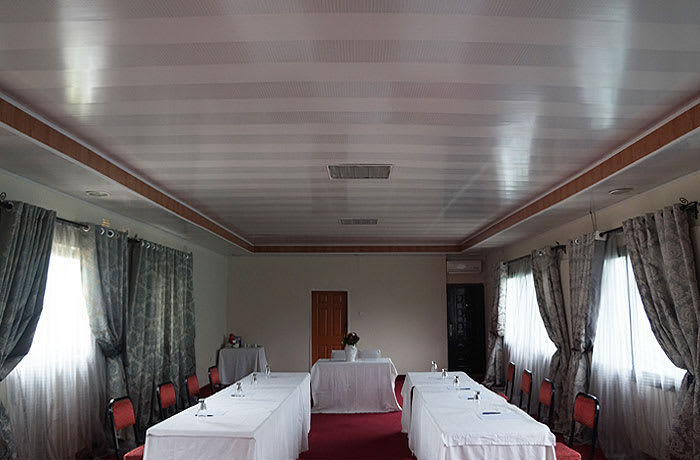 Royal Olympia Lodge · Conference venue