The Royal Sichango Village
The Royal Sichango Village is small and friendly, offering bush getaway accommodation for Victoria Falls. 'Meet and greet' transfers are available from the airport as well as Zimbabwe and Botswana borders. For self-drive guests or overlanders the campsites are ideal. Its grounds surrounded by dense African woodland with abundant bird life. The lodge has 14 en-suite chalets, a balcony, stunning garden views anda dining and bar area adjacent to the swimming pool.
Safari lodge
The Royal Sichango Village has nine standard chalets and five family units. Each airy en-suite chalet is equipped with mosquito nets and fans for your comfort. In keeping up with the safari experience there are no TVs in the rooms. The restaurant offers continental or full English breakfast, great pub-lunch type meals and dinner.
The Royal Sichango Village offers comfortable accommodation with spacious bathrooms with unique waterfall showers built of rock, a toilet and basin. Well maintained grounds clean and airy rooms and well manicured gardens. The lodge offers security guards during the night time.
Standard rooms
The standard rooms are spacious and airy. Each chalet is set well apart from the next, ensuring that extra bit of privacy. Prepare to fall in love with the showers, built out of masses of rocks with a cascading flow of water. These mini Victoria Falls offer a truly African experience. Needless to say, taking a shower might end up being the favourite part of the day.
Family rooms
The family units sleep four with twin beds and contain en-suite bathrooms, fans and mosquito nets. Delight in the waterfall showers of the units which are quite unique.
Places to visit
The Victoria Falls
The David Livingstone Museum
Mukuni Village
The Mukuni Big 5
Mosi oa Tunya National Park
Maramba Cultural Village
Activities
Bungee jumping
Rafting
The gorge swing
Horse riding
Chobe day trip (Botswana)
Luxury sunset cruise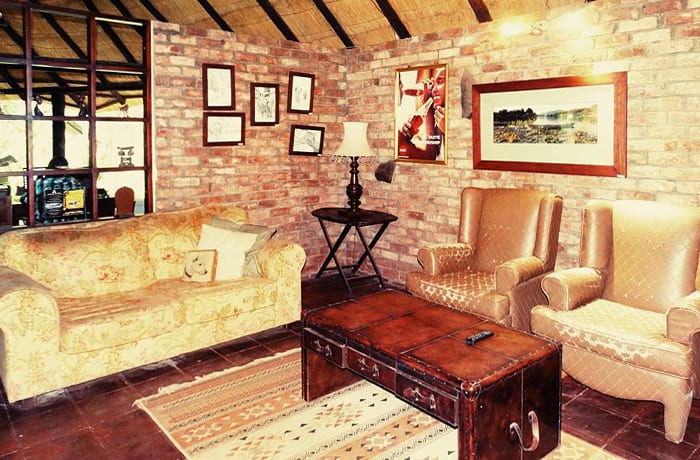 The Royal Sichango Village · Safari lodge
Campsites
In beautiful grounds surrounded by dense African woodland and abundant wildlife, the fully-equipped campsite at The Royal Sichango Village is just 6km from the stunning Victoria Falls, with all its adrenalin activities. A quiet retreat with good food and a bar. Ideal for self-drivers with two or four wheel drive.
The grounds are surrounded by dense African woodland with abundant and very active birdlife. Another big plus is the sound of elephants trumpeting and hippos grunting that can be heard from the lodge. This is truly Africa. This is a campsite which can accommodate up to 35 campers.
The campsites are shady, nicely grassed with power points and taps, and neat, clean and functional ablution facilities. Hot water is always available.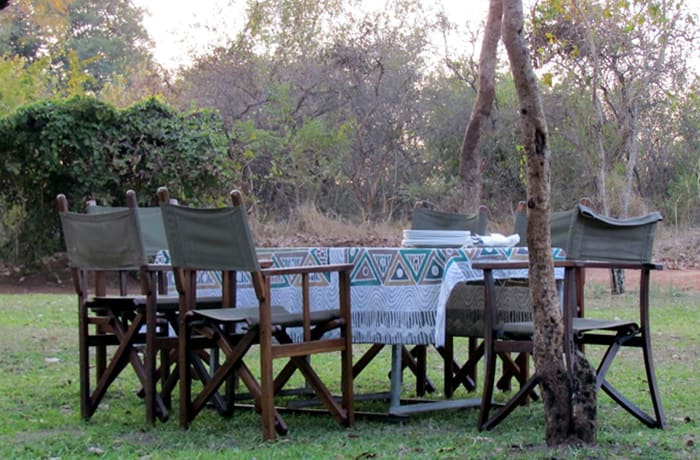 The Royal Sichango Village · Campsites
Casual dining restaurant
Open for breakfast, lunch and dinner, enjoy excellent freshly made dishes sourced from local ingredients. Guests can also choose between a range of hot and cold beverages. The Royal Sichango Village restaurant is committed to serving their customers with personal attention to every order received.
The Royal Sichango Village is perfect for casual dining, the restaurant provides a warm, inviting atmosphere with its warmly decorated and relaxed style. Their well trained team of chefs have developed a bistro-style menu, aiming for simple things done well. The restaurant uses as much locally-grown and raised produce as possible.
They have lots of options for all palates and over the years have developed not only many vegetarian dishes, but plenty for people who eat no gluten, dairy or have other dietary requirements.
The Royal Sichango Village also serve local traditional dishes certainly something to try if you are visiting the country for the first time.
The bar offers a wide and varied assortment of beers, wines and spirits and has a comprehensive cocktail and mocktail list. The bar staff are well trained courteous and friendly.
The Royal Sichango Village · Casual dining restaurant