Sila's Restaurant
A meal out is always a treat, whether it's a large family celebration planned months ahead or an intimate dinner for two decided on impulse. Situated just off Makeni Road in Lusaka, Sila's Restaurant offers a range of Indian dishes as well as soups and salads, half chicken with accompaniments, and other international dishes. The ambience and beautiful garden setting, coupled with the delicious menu and excellent service, make it a great choice. Sila's Restaurant also offers outside catering services.
Fine dining restaurant
The newly opened Sila's Restaurant is already gaining a reputation for its excellent food and service. Come here for a range of Indian and international dishes - both vegetarian and non-vegetarian - in a calm, relaxing setting, with entertainment available for children. Sila's Restaurant is great for spending quality time with friends and family.
Sila's Restaurant is situated off Makeni Road, turn left after Panjira Co-operative opposite Noah's Ark School (just before the Zambia Air Force Staff College). Proud of their ribs, juices and capuccino coffees, the restaurant caters for Western tastes as well as Eastern.
Sila's Restaurant · Fine dining restaurant
Function venue
Sila's Restaurant is ideal for a special family celebration, whether for kids or adults, or both. Not only is the food excellent, the management are happy to cater for your specific requirements. The ambience is calm and relaxing and the extensive gardens are exquisite. Sila's Restaurant will take care of your venue so that you focus on your guests.
Whether you are looking for a venue for a romantic wedding aniversary, a fun birthday party, a graduation celebration or any other family event, Sila's Restaurant can accommodate your needs. Contact the proprietor to experience for yourself the flexible approach and innovative solutions this venue offers.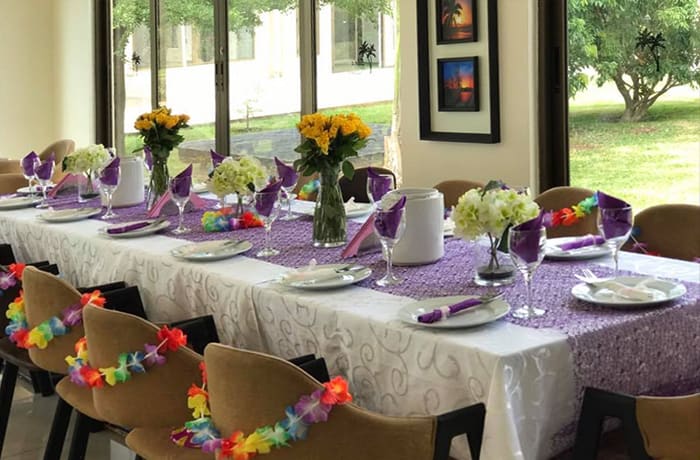 Sila's Restaurant · Function venue
Catering
Sila's restaurant offers a professional catering service, covering all the dishes on its menu, you get to choose between a buffet style or à la carte. No need to worry any longer about the food for that upcoming function - provided you book this restaurant as the venue, your catering needs are sorted and you will certainly be impressed.
Sila's Restaurant is able to take care of all your function needs, including catering. There is a variety of food options to choose from and food is always well prepared to ensure your guests enjoy and come back for more on another day. Contact them to discuss your arrangements and they will be happy to give you a quote.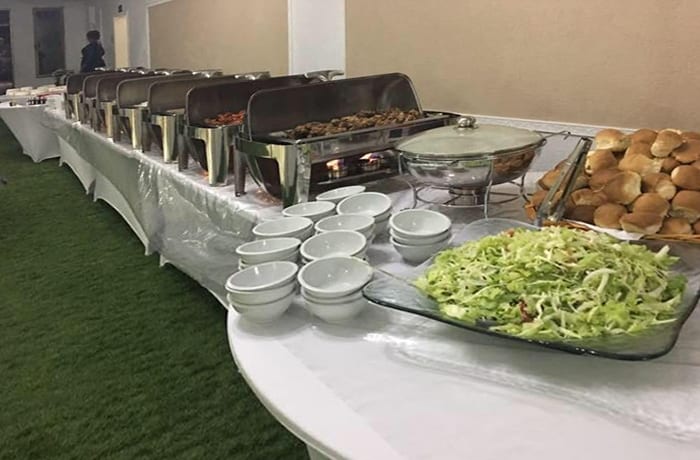 Sila's Restaurant · Catering