Sonar International Ltd
Incorporated in 1993, Sonar International is one of the largest importers and wholesalers of steel products. The company also cuts, bends and fixes steel, offering a professional and cost-effective service. It stocks other materials such as galvanised roofing, ridges, simulation galvanised wire, whirly bird vents, bond deck and span deck. In addition, Sonar International supplies and distributes glass, scaffolding and other building supplies. The company can quote for and supply any size and complexity of project.
Contact details
Sonar International Ltd has not updated their information in over a year and these details might be out of date.
Steel
Sonar International distributes high quality certified steel from South African mills ArcelorMittal, Highveld, Scaw and Cape Gate, as well as steel manufactured by Universal Mining in Kafue, Zambia. Steel can be cut or bent to customers' requirements. Roofing coils and roofing sheets are also available for distribution.
This company has a professionally managed team which believes in sourcing and procuring high quality products at competitive prices. They wholesale their steel products to the majority of the steel retailers and hardware stores in Lusaka as well as other parts of Zambia. Sonar International supplies individuals, corporates and institutions with competitively priced steel products, giving an excellent and efficient service. This has made them one of the leading companies in the steel industry in Zambia. Steel processing options Sonar offers steel cutting, bending and fixing of deformed bars, round bars and reinforced steel. Sonar is one of the few companies in Zambia with fully automated cutting and bending machinery (imported from Denmark, South Africa and China). They can cut and bend up to 600 metric tonnes of steel per month. The straightening line can straighten debars up to 16mm in diameter, with a capacity of 2000 metric tonnes per month. This service means that steel can be cut and bent with minimum wastage. Range of steel products
Reinforcement bars
Cold rolled sheets
Hot rolled plates
Bennox plates
Galvanised sheets and coils
Angles Flat bars
Channels square, rectangular and round tubings
Borehole casings
Square bars
IPE Sections
U beams and columns
Lipped channels
Conforce rolls
Binding wire
GI pipes
Expanded metal
Glass and retail division
Plot 1658 Panganani Road
Lusaka Telephone: +260 211 221239
Fax: +260 211 286829
E-mail : sonarglass@yahoo.com
Retail division and warehouse
Plot 7179/80 Mukatasha Road
Lusaka Telephone: +260 211 287741 or +260 211 286306
Fax: +260 211 286829
sonar@coppernet.zm
Wholesale division
17101 off Mumbwa Road
Lusaka Telephone: +260 211 287330, +260 211 287331 or +260 211 287332
Fax: +260 211 287332
Email: sonar@coppernet.zm
Sonar International Ltd · Steel
Building materials
Sonar International has a professionally managed team which believes in sourcing and procuring high quality building supplies at competitive prices. They offer competitively priced building supplies to individuals, corporates and institutions. Sonar also offer glass supplies, roofing and accessories.
Glass supplies Sonar International sources and supplies a large variety of glass suitable for both individual homes and corporate buildings. Glass is available in all types, supplied in sheets and cut to size. Sonar International also stocks the following brands of products: Alcolin products Sonar International supplies the entire range of Alcolin adhesives including cold glue, contact adhesives, filler foam and silicon. Pferd products A broad range of Pferd products including cutting discs and grinding discs. PG Bison products Timber and wood based products like Supawood/MDF, worktops and laminated boards. Welding roads Sonar also supplies various sizes of mild steel welding rods Scaffolding Sonar sells and hires out scaffolding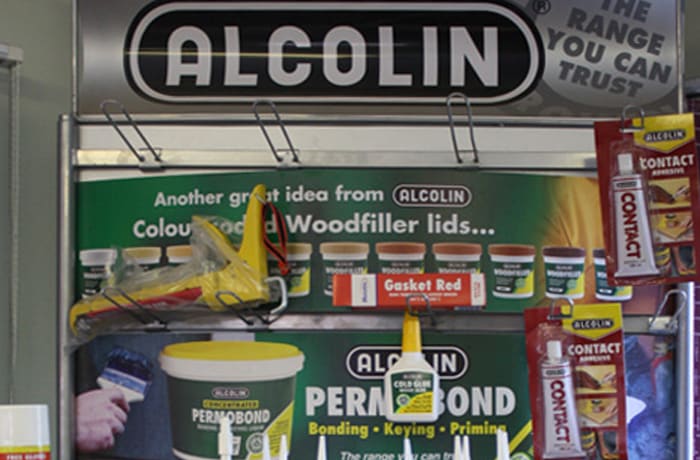 Sonar International Ltd · Building materials
Roofing materials
This company supplies galvanised Chromadek, Bond-Deck and Spandeck roofing systems. Sonar International also provides a wide selection of accessories including coils, sheets, ridges, vents, galvanised wire and sisalation. This company's team possesses the knowledge and experience to help each client with their purchase.
Sonar International is one of the largest distributors of a broad range of roofing systems and accessories in Zambia. The company's array of products covers everything that a professional or do-it-yourself roofer might need. Basing their judgement on a client's building plan, Sonar International's team are always on hand to provide advice on the quantities and dimensions of materials a customer will need for the roofing project. Whether it is for residential or commercial roofing purposes, Sonar International guarantees to offer a complete range of supplies to meet various roofing needs.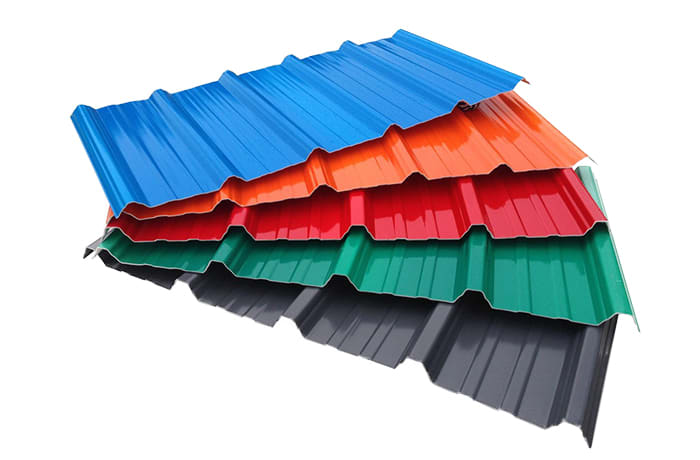 Sonar International Ltd · Roofing materials