Stuttafords Zambia Ltd
Formed in 1993, Stuttafords Zambia is a member of the SGI Group of Companies which has branches in Zimbabwe, Malawi, Mozambique and South Africa. The company provides professional, reliable and expert international removals, freight forwarding logistics and cross borders services in the region. It also has partnerships and affiliations throughout the world, making its reach truly global. With a huge fleet of trucks, Stuttafords has the capacity to move your household and personal effects as well as commercial goods safely and cost effectively.
Removals and Storage
With a network of partners, Stuttafords Zambia provides personalised domestic and international removal services to individuals and organisations. They can help you move your furniture, personal effects and commercial goods to any destination across the globe regardless of size.
Stuttafords Zambia assists you every single step of the way and guarantees a stress-free move. If you have fragile or items that require special handling, their professional team of packers and movers will know exactly what to do.
Stuttafords Zambia uses the latest technology such as the TechMate machines for estimating the volume and weight of shipments as well as Global Point System (GPS) and online tracking of shipments. Once your goods are in transit, you will be able to know how far they have reached and when they are delivered.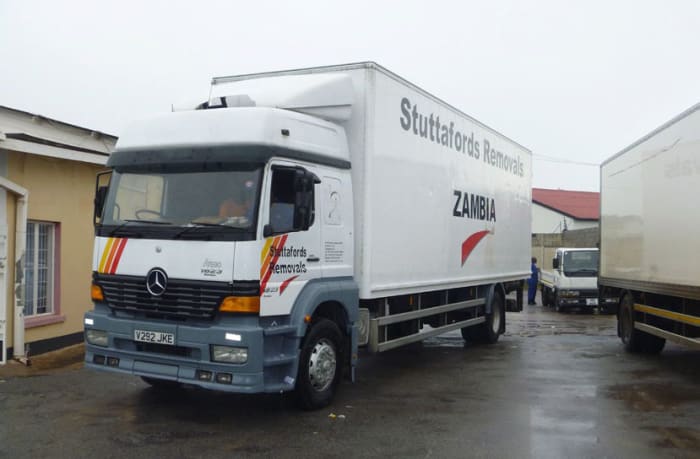 Stuttafords Zambia Ltd · Removals and Storage
Storage and warehousing
Stuttafords Zambia offers long and short term storage services of a wide selection of personal and commercial goods. Their warehouses are fitted with the latest CCTV and alarm systems - security personnel are also available 24/7. Your goods will be insured whilst in their facilities.
Stuttafords Zambia provides a full service storage solution which includes collection and delivery at times convenient for you. Their facilities are secure and can hold any items you may need to put into storage.
Stuttafords' team will come to your house or business premises and carefully pack as well as load your belongings onto their truck. Your consignment will then be transported and delivered to their secure warehouse where it remains, until you require it again.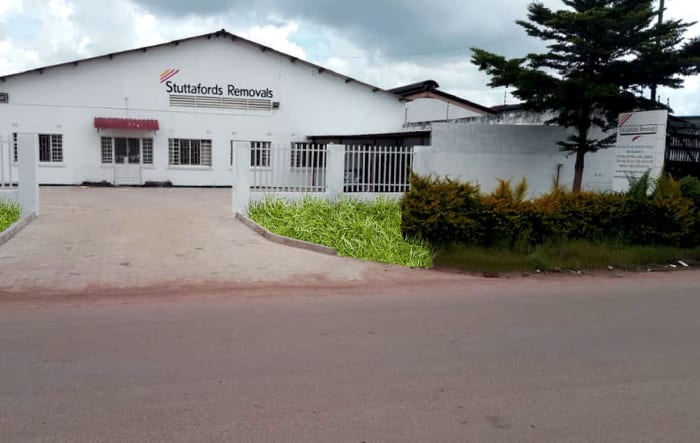 Stuttafords Zambia Ltd · Storage and warehousing
Freight and forwarding
Stuttafords Zambia provides a personalised service to all of their clients on the customs clearance and delivery of cargo. The company is well aware of the customs rules and regulations which ensures clearance on account of pro-active analysis. Stuttafords also take care of full documentation and record maintenance throughout the clearance process.
With a long-standing professional relationship with government agencies, Stuttafords Zambia has a distinct advantage when it comes to negotiating difficult consignments and dealing with the challenges of bureaucratic procedures.
Their dedicated team of professionals ensure end-to-end solutions for customs clearance in the most cost-effective manner. The company is committed to serving their customers the best way possible in terms of an efficient customs clearance process that will save them money and time.
When you engage Stuttafords to transport and clear your goods, you can be assured that your consignment is in safe and professional hands. The company assures you a trouble free and quick customs clearance process.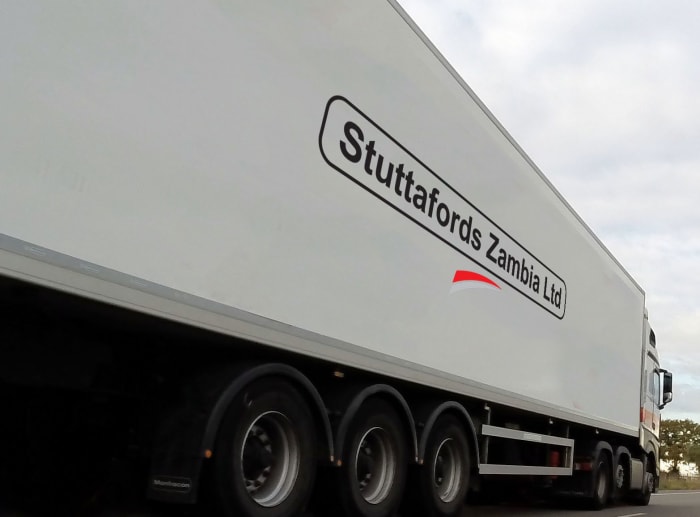 Stuttafords Zambia Ltd · Freight and forwarding