Sun International Zambia
The Sun International Group has a diverse portfolio of assets including world-class five star hotels, modern and well-located casinos, and some of the world's premier resorts. Sun International Zambia offers the five star hotel ANANTARA The Royal Livingstone, the three star AVANI Victoria Falls Resort and they operate the Royal Livingstone Express. These destinations offer experiential luxury, enduring quality and incredible adventure, supported by an authentic dedication to personal service.
Holding companies
Sun International's real competitive advantage stems from the fact that it has a compelling and global competence in both the development and operation of casinos, hotels and resorts – and at the same time it is extremely comfortable operating in emerging markets like Zambia.
Sun International approach has been to differentiate their hotels, resorts and casinos in architecture, service, experience, location and the mix of entertainment and activities. Creating lasting memories for guests and customers is a core part of their approach. In Zambia Sun International Zambia have created the world's most iconic hotel, The Royal Livingstone Hotel at Victoria Falls with a total of 173 en-suite guestrooms offering splendid accommodation in 17 riverbank residences. The Zambezi Sun Hotel is a 3-star Victoria Falls hotel has a choice of 212 en-suite rooms. The Zambezi Sun brings you excellent service at excellent value on the doorstep of a world of adventure. You can relax in a cool, uncomplicated setting. Each room has a view of either the lush African bush or the large landscaped swimming pool that lies at the heart of the hotel, and the rich, earthy colour of the rooms is a constant reminder that you're in the vibrant heart of Africa. The Zambezi Sun is known and celebrated for its world-class service offerings, always ensuring guests are treated to the best Zambia has in everything, from activities to dining, conferencing and child care. Sun International operate the Royal Zambezi Express train dinner trip incorporating a classic steam expedition with fine dining provided by Sun International's Royal Livingstone chefs. You will be able to make the adventure of 15 kilometers of newly refurbished Mulobezi railway line through the heart of the Zambezi River Valley in a most magnificent and romantic steam train. Today, Sun International is Africa's largest tourism, leisure and gaming group and operates or has an interest in a total of 27 resorts, luxury hotels and casinos across eight countries. This includes 15 operations in South Africa, two in Zambia, two in Lesotho, one in Botswana, one in Nigeria, one in Swaziland, one in Namibia and one near Santiago in Chile. Sun International also opened a casino in Panama in October 2014 and has been granted a casino licence in Colombia. Sun International Zambia place a strong emphasis on being responsible corporate citizens through our contributions and commitment to the economy, communities and the environment. Sun International Zambia are committed to the development of all our employees and we make sure that equal opportunities and economic empowerment form the backbone of our human resource practices.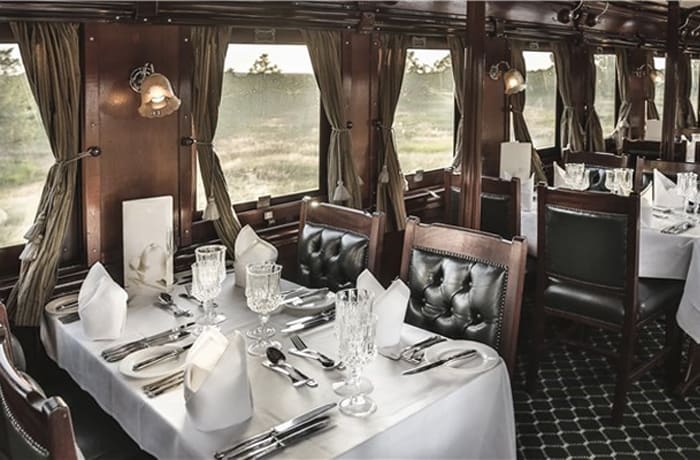 Sun International Zambia · Holding companies