The Lightbox Gallery
The Lightbox Gallery showcases Zambian photographers, in celebration of photography as an art form. This collection looks broadly at the fragility and dialogue of development versus our wilderness space on a local and global level. It discusses the encroachment of development into our unique natural wilderness. It serves to create an awareness of our responsibility as custodians of our diminishing natural landscapes and habitats, including the influence of other cultures on Zambian culture and the implications thereof. After viewing their collection, you can enjoy a meal at Dulce by Jessie, a multi-cuisine restaurant. As you have your meal, you will be surrounded by amazing pieces of photography.
Arts and Crafts
With a team of highly skilled photographers, Lightbox Gallery offers a wide selection of pictures. The collection also includes a series of still works that are just that - still. Encouraging the viewer to use visual space to contemplate the fragility of our world in a global context. Their photography is focused on bringing about a greater appreciation of nature and its preservation. Visit them today and be inspired by their large selection of timeless photos.
The Lightbox Gallery's wide selection of curated collections of premium photos represent the finest work from nine professional photographers. They always get photos with a visual language that contemplates the fragility of our world in a global context.
Personalise your walls and give them that personal touch by purchasing high quality and impactful photos from The Lightbox Gallery!
The Lightbox Gallery · Arts and Crafts
Photography
The Lightbox Gallery is Lusaka's brand new hub that celebrates photography as an art form. A team of nine photographers bring their own unique vision to their photographic works. They convey their interpretation of the world around them through the moments in time that are captured through their lens.
For a long time, photography has been an essential tool in environmental preservation and encourages positive stewardship practices. Through their cameras, The Lightbox Gallery's team of photographers seek to make us protect and care for our planet and all living things that inhabit it.
When you visit The Lightbox Gallery, you will discover the power of their work through the experiences of some of the most prominent photographers in Zambia.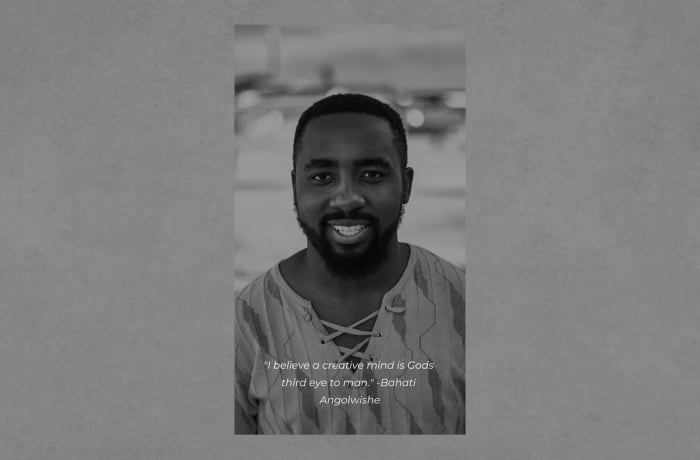 The Lightbox Gallery · Photography
Fine dining restaurant
Visit and grab a bite to eat at Dulce by Jessie, a new multi-cuisine restaurant that needs to be top of your breakfast, lunch and dinner destinations. As you enjoy your meal, you will be surrounded by Zambia's newest collection of photographic works. Dulce by Jessie is also perfect for functions such as birthdays, weddings, kitchen parties and corporate events.
Dulce by Jessie serves a variety of local and international dishes. All meals are cooked to perfection with an emphasis on presentation and taste. Their team is committed to delivering a fulfilling fine dining experience.
Dulce by Jessie is open every day of the week for breakfast, lunch, and dinner. Meals are generally eaten on the premises but if you can not stay, they offer a takeaway service.
Enjoy your meal while you look at a collection of amazing photos by The Lightbox Gallery!
The Lightbox Gallery · Fine dining restaurant