Tijem Enterprises Ltd
A professional procurement and distribution company which stocks quality fire safety products and provides advice, technical expertise and a maintenance service. It supplies domestic, industrial and construction markets with fire extinguishers and other fire prevention products. Tijem works with selected reputable suppliers and manufacturers and only partners with key players in the supply chain.
Fire safety equipment
This company's products are of the highest quality and are in accordance with national and international standards. The company's range of fire equipment includes: Fire extinguishers, fire blankets, fire control panels, smoke detectors and fire suppression systems for the home, office and factory.
Tijem Enterprises Limited has a team of competent and experienced staff members who are able to provide reliable information on fire safety products while providing technical expertise and associated services.
Tijem partners with reputable companies such as Woodlands Fire (pty) from South Africa.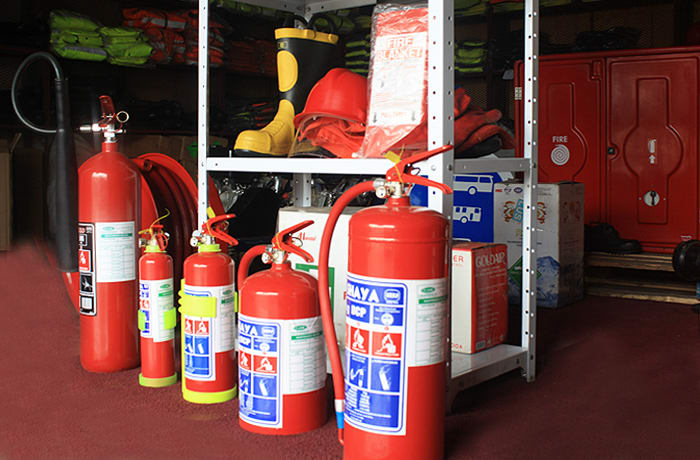 Tijem Enterprises Ltd · Fire safety equipment
Specialist clothing
Whether you are in emergency services, mining industry or fire fighting, this company provides customised, complete and integrated solutions to meet the health and safety challenges and needs of each client. It also provides specialised clothing that helps individuals carry out their jobs safely and efficiently.
Products include: Work suits, reflective jackets, hard hats and helmets, safety footwear e.g. gumboots and dust respirators. Tijem Enterprises Limited has a team of competent and experienced staff members.
The company has developed a strong customer base across many sectors, including mining, construction, government departments, emergency services and local authorities.
Tijem Enterprises Ltd · Specialist clothing