Upland Estates
Upland Estates constitutes 20 serviced apartments in a serene, secure and well-landscaped environment. They offer a variety of accommodation - one bedroom on a pooling basis, two-bedroom as well as three-bedroom apartments. Rooms are spacious with a combination of elegant, contemporary and African themed furnishing. Upland Estates is located within 300 meters from Cross Roads Mall on Leopards Hill Road in Kabulonga which offers various facilities including banking, bureau de change, supermarket and an African art market.
Apartments
Upland Estates prides itself as being the only operator in the hospitality industry in Lusaka with furniture (beds, wardrobes, kitchen units, chairs/settees, curtain rolls etc) crafted from the indigenous TEAK, a rare hardwood whose properties are such that it gets richer hue and becomes harder with time.
Centrally located, Upland Estates provide comfort and convenience for travellers pursuing work-related or leisurely commitments. Through a variety of luxurious accommodation, comprehensive guest facilities and services, Upland Estates makes living easy and takes care of the everyday details - giving residents more time to focus on the more important aspects of their travels.
Their decor includes paving and tiling from indigenous stone which returns its natural colour and is more durable than conventional pavers and tiles.
Upland Estates has the following advantages:
Tarred frontage
Upmarket area of Lusaka
Proximity to embassies and hospitals
Within a reasonable distance from the Kenneth Kaunda International Airport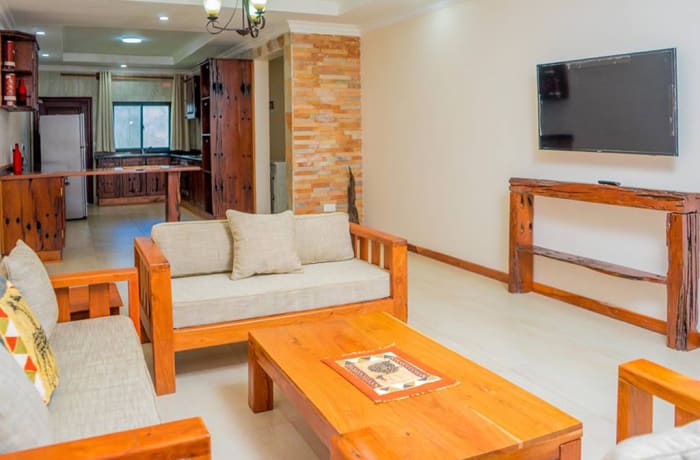 Upland Estates · Apartments