Villa Emile
With a state-of-the-art gazebo, Villa Emile is an events hire location offering various custom packages for weddings, kitchen parties and corporate functions. There is a holding room with showers, toilets, dressing mirrors and a mini lounge for the bridal party to freshen up while they wait for guests to arrive. A serving bay with fridges, dispensers and a stove is also available for guests to just walk in and be catered to. For great photo shoots, Villa Emile has a spacious and beautiful garden.
Function venue
An exquisite venue that offers professional and personalised function packages for weddings, kitchen parties and corporate events. Their team provides delicious catering, bar facilities and an exceptional service. Villa Emile works closely with its clients, carefully listening to their requirements and making professional suggestions.
Villa Emile is a vibrant, picturesque setting that makes every function, conference or wedding truly memorable. With a seating capacity of up to 200, this venue can accommodate each and every guest according to its clients' layout. Villa Emile offers varied capabilities across a range of events and functions.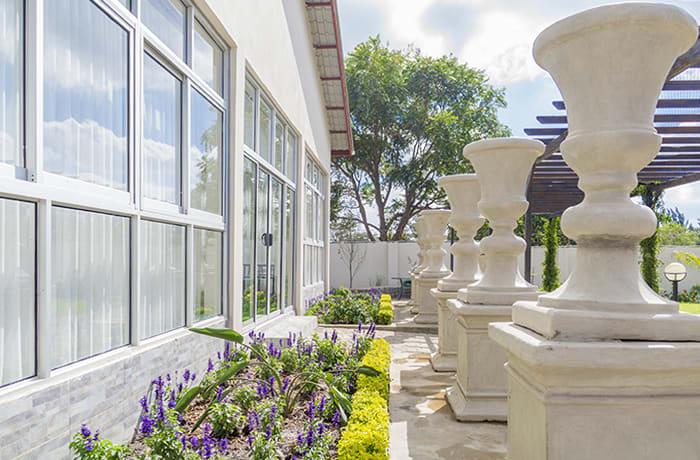 Villa Emile · Function venue
Weddings
Villa Emile is an all-inclusive venue that offers personalised wedding packages. Their team is always looking forward to helping its clients arrange all the special details to ensure that their day is stress-free and perfect in every way. Villa Emile will provide banquet chairs, seat covers, tables with linen and a bridal room.
Villa Emile wedding package
This package comes with:
A complimentary waiting lounge for the bridal party
Photo shoot at their beautiful garden
Cold storage for beverages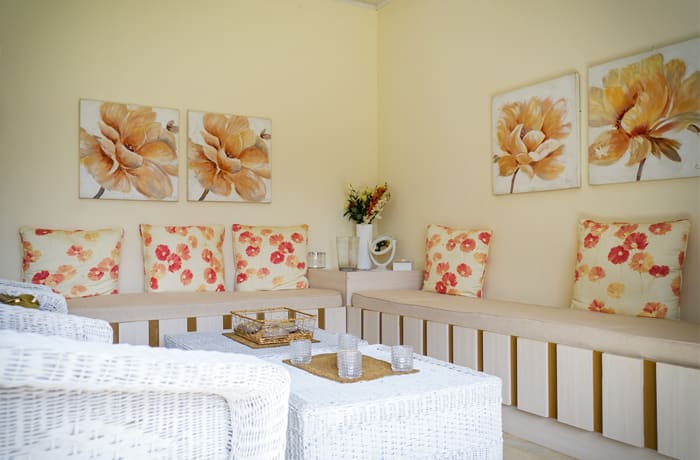 Villa Emile · Weddings
Event planners
Handling all aspects of an event, this is a planning and design company that specialises in creating each event unique to its clients. Villa Emile is committed to taking the stress out of event planning and can create the perfect food and beverage package. The company ensures that every detail of an event is taken care of.
From the planning process, through to the event day, Villa Emile offers professional, friendly and efficient event planning services. The company arranges all the event items including banquet chairs, seat covers, tables, linen and decorations. The company has the experience to eliminate the stress of event planning while creating a personal bond with each and every client.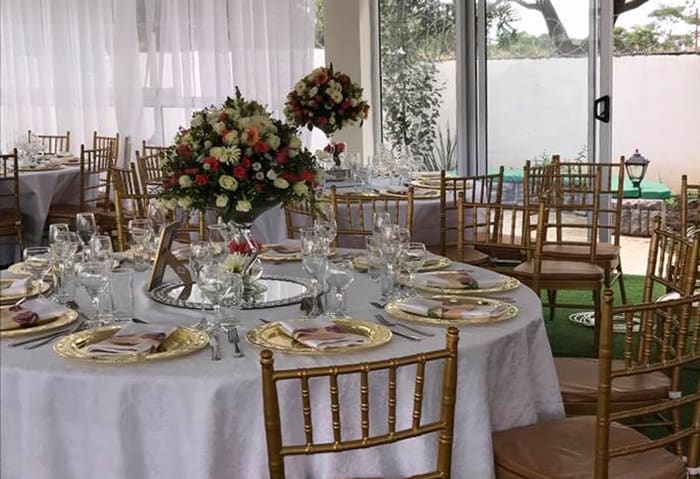 Villa Emile · Event planners