Vine Park Apartments
Nestled in a serene residential area, Vine Park Apartments provides six fully furnished apartments ideal for corporate and holiday accommodation. These serviced apartments are available for short-term and long-term stays with a choice of daily, weekly and monthly rates. These apartments provide tenants the privacy and comfort within a secure and relaxed community. The Vine Park Apartments feature hotel-like amenities including maid service and 24 hour customer service.
Apartments
Vine Park Apartments are elegantly furnished with an option of one, two and three bedrooms. The self catering apartments are simple, clean, comfortable and serviced daily. All apartments have modern furnishings and contemporary designs. Additionally, there is free internet access, 24 hour security and a spacious car park.
The Vine Park Apartments offers both corporate and holiday accommodation with a choice of daily, weekly and monthly rates. The tenants can unwind and relax in the swimming pool or the fully equipped gym. Each apartment has a well maintained private garden offering enough space for outside activities and parking space.
Vine Park Apartments in the quiet and attractive Chudleigh residential area is ideally placed, less than 10 minutes drive to the Arcades and Manda Hill shopping malls and 15 minutes to the Kenneth Kaunda International Airport. Great for both the leisure and business travellers.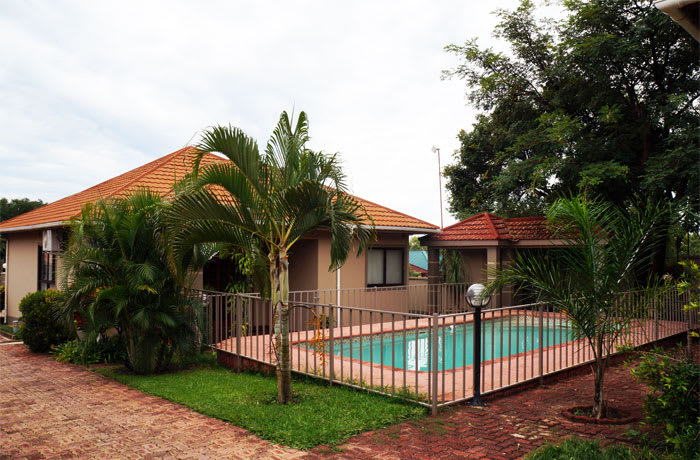 Vine Park Apartments · Apartments