Woodlands Lodge & Tours
This lodge in Livingstone provides state of the art, executive and affordable accommodation. All rooms are self-contained, air conditioned, with Satellite TV and free wireless internet. Woodlands Lodge and Tours also offers conference facilities for a wide variety of corporate events such as seminars, meetings, team building events, trade shows, opening ceremonies and executive events. The lodge has an onsite restaurant that serves an extensive range of delicious meals.
Lodge
Woodlands Lodge offers 4 executive rooms, 4 twin deluxe rooms, 8 double deluxe rooms and 10 standard double or twins. Breakfast is included in the room rate, and lunch and dinner are available from the onsite restaurant. Woodlands Lodge facilities include a swimming pool and 24 hour security.
Woodlands Lodge & Tours offers a stylish lodge that is convenient for experiencing major attractions such as the Victoria Falls, museum, shops and other historic buildings. The lodge can arrange various tours in Livingstone. Woodlands Lodge and Tours has vast experience in the hospitality industry, having won the confidence of their customers. These include a large number of local, multinational, government and international relief organisations.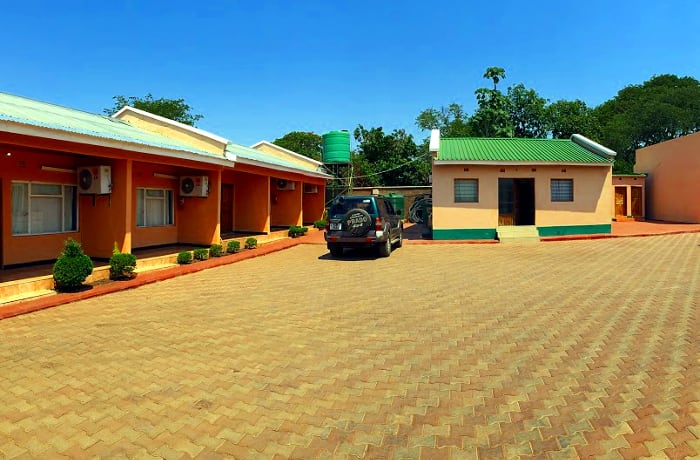 Woodlands Lodge & Tours · Lodge
Conference venue
Woodlands Lodge offers a Livingstone conference room with seating capacity of 80 delegates. Various seating layouts can be arranged for single or multi day events. The conference room is fully equipped to cater for a variety of corporate events, with indoor and outdoor breakout spaces and rooms, one of which seats 60 people.
Apart from the use of the conference venue, Woodlands Lodge and Tours will provide various essential conferencing tools like sound equipment, TV screens, projector screens, microphones and lighting. The lodge also offers a photocopying and fax machine, as well as secretarial services on request. Delegates can enjoy delicious meals, snacks, light refreshments, tea and coffee during their event. For corporate events, Woodlands Lodge and Tours offers a flexible venue that can be either formal or informal, whatever your specific conferencing needs.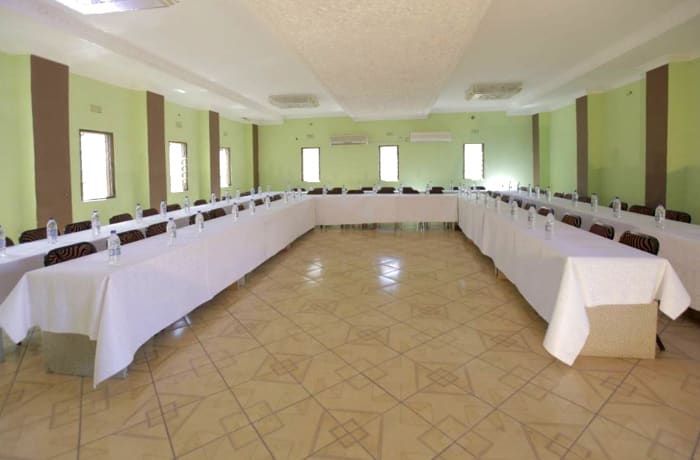 Woodlands Lodge & Tours · Conference venue