Zambelozi Island Lodge
Zambelozi is a beautiful boutique lodge on a private island on the Zambezi River, located three hours from Livingstone, and accessible only by pontoon or river boat. The lodge can accommodate 14 people across 5 luxury cabins, and offers fully catered and self-catering options. This island retreat is the perfect end to a hot, dusty safari or for an amazing getaway. Activities include tiger fishing, guided walks, picnic at Boabab forest, drinks at sunset deck with sweeping views of the Zambezi, bird watching and cycling.
Safari lodge
Zambelozi Island Lodge is built in contemporary steel and glass architecture with a magnificent central Boma and a beautifully decorated pool area. The lodge currently offers 5 luxury cabins, each with decking views of the Zambezi River, a private kitchen and private dining area for those who chose self-catering.
Fully catered for guests dine in the central Boma. Each cabin at Zambelozi has a fully-fitted kitchen and a dining area for guests who choose the self-catering option. The catered option is US$250 per person per night and the self-catering option is US$100 per person per night. Zambelozi Island Lodge also provides a food procurement service by camp management for a small fee, for guests who arrive by aircraft. Zambelozi is ideal for the traveller wanting comfort, luxury and relaxation in a wild and beautiful spot. Accommodation information
1 x one bedroom cabin – sleeps 2
4 x two bedroom cabins – sleep 4 each
Cabins are equipped with soap, linens and towels
The pool-side area is equipped with swimming towels and folded sarongs
Rates Accommodation
US$100 per person per night – VAT inclusive for self-catering guests
US$250 per person per night – VAT inclusive for full catering (inclusive of water, local beer, mineral drinks, local wine; three meals a day; tea, coffee and morning or afternoon eats)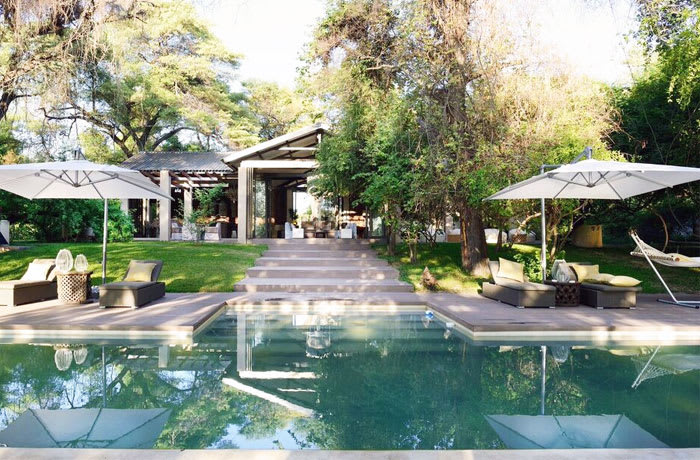 Zambelozi Island Lodge · Safari lodge
Safari
A unique private island on the Zambezi River offering tiger fishing, birding, walking trails, cycling, sunset drinks and picnics. The river is home to hippo, crocodile and the clawless otter. Zambelozi Island Lodge ensures that guests receive an incredible and personalised safari experience.
Zambelozi Island Lodge rates Boat hire
US$150 full-day
US$75 half-day
Rod Hire
US$20 full day
US$10 half day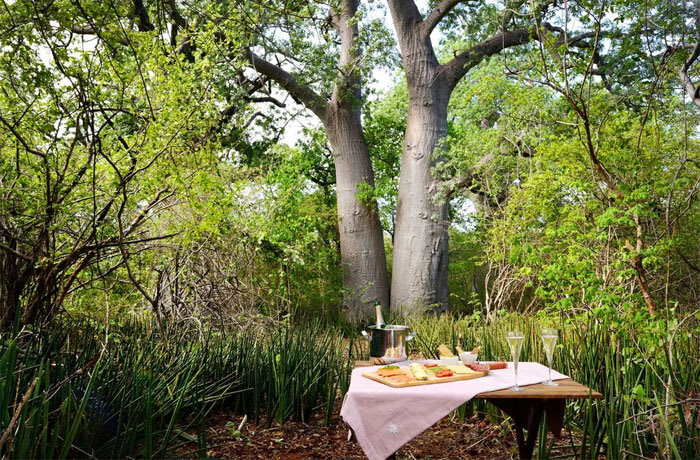 Zambelozi Island Lodge · Safari