Abo Abbas Supermarket
Abo Abbas Supermarket is a Mediterranean grocery and local supermarket renowned for its quality products, special offers and exceptionally low prices. The supermarket provides everyday groceries, fresh produce, fresh bread, homemade goods and much more. All products are well inspected by a dedicated team of staff to ensure freshness and healthiness. The restaurant offers a wide range of cuisines with vegetable and non vegetable option menu at affordable prices.
Supermarket
Abo Abbas Supermarket is a one stop shop for both essential items and specialty items. The store has a wide range of products including Mediterranean foods, cheeses, fresh baked bread - white and whole wheat, pastries, olive oils, biscuits as well as fresh or dried fruits and vegetables.
Abo Abbas Supermarket offers Halal meat, fresh fruits and vegetables, canned foods, dried fruits and nuts, sweets and delights, tea and coffee, snacks and candies, spices, juices and drinks, rice and beans, cheese and dairy products, jams and pickles, olive oil and special bread. It also stocks hookah and tobacco, cookware and glassware, and cookbooks. This supermarket provides high standards of cleanliness, perishables are kept at required temperatures, and employees are trained in hygiene, health and safety. Abo Abbas Supermarket product range
Halal Meat
Fresh fruits and vegetables
Canned Foods
Dried fruits and nuts
Sweets and delights
Tea and coffee
Snacks and candies
Spices
Juices and drinks
Rice and beans
Hookah and tobacco
Cookbooks
Cheese and dairy products
Cookware and glassware
Jams and pickles
Olive oil
Special bread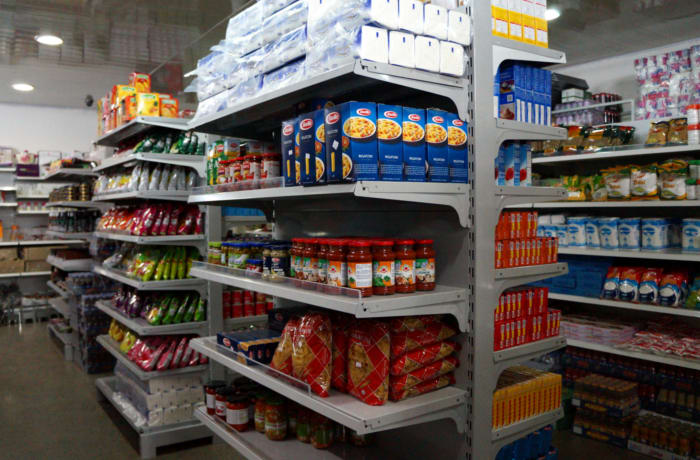 Abo Abbas Supermarket · Supermarket
Casual dining restaurant
Abo Abbas Supermarket specialises in a wide range of cuisines including Lebanese, Greek, Italian, Arabian and Zambia (on order). They also stock a variety of cakes, Arabian desserts and pastries. The restaurants is ideal for social lunches, business meetings, family meals and even romantic dinners.
Abo Abbas Supermarket restaurant provides diners quality foods and exceptional service in an unparalleled atmosphere. The restaurant specialises in at least five different international cuisines. Their goal is to provide professional service and a unique taste for each and every cuisine. Their expert team of chefs use healthy cooking techniques and fresh ingredients.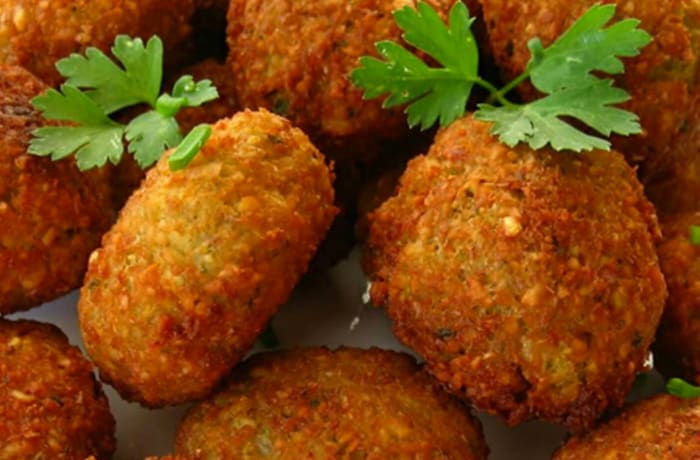 Abo Abbas Supermarket · Casual dining restaurant