AFIL Engineering Ltd
Formerly LENCO, AFIL Engineering is a subsidiary company of Agro-Fuel Investments. The company specialises in building supplies, office furniture, hospital equipment, trailers and tanks. AFIL Engineering has a well established factory, with up-to-date machinery and trained professional staff. The company can cope with large customised orders as well as one-off purchases. This is an established engineering shop, with experienced staff who ensure customer needs are well met.
Trailers
With an established well-equipped engineering shop and 170 experienced staff, customers are assured of a professional service. Visit the factory show room to view a full range of trailers and tanks. AFIL Engineering also offers custom made heavy engineering products such as pontoons and floating bridges.
Maintenance, spare parts, fuel supplies and haulage AFIL Engineering also offer an automobile mechanic and spare parts service together with three fuel tankers available for fuel transport to various destinations in the country. AFIL Engineering retails fuels and lubricants, imports fuel for wholesale distribution and exports fuel to the Great Lakes region. The company operates a fleet of 100 heavy-duty long-distance haulage trucks for general cargo. These trucks cover both Zambia and regional routes to neighbouring countries such as Botswana, Zimbabwe, Tanzania, Malawi, South Africa and the Democratic Republic of Congo. Range of trailers and tanks
Semi trailer (2 or 3 axle model)
Interlink trailer (2 or 3 axle model)
Low bed trailer
Tipper trailer
Sugarcane trailer
Farm trailer
Farm tipper trailer
Forklift trailer
Skid fuel tanks
Fuel tanker
Bulk storage tanks
Garbage disposal bins – various sizes
Water bowsers
Bodies for tipper trailer
Floating bridges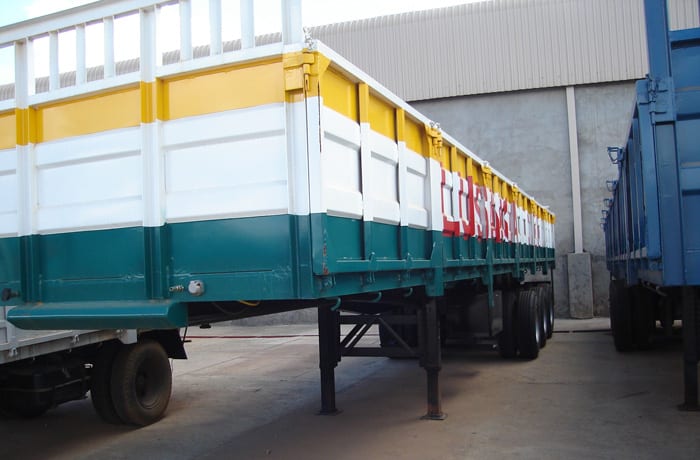 AFIL Engineering Ltd · Trailers
Building supplies
Using advanced facilities and machine tools, AFIL Engineering manufactures high quality building supplies and accessories. Products include standard and custom-made door frames, doors, window frames, louvres and gates. The company employs trained technicians for its metal fabrication and welding processes.
AFIL Engineering caters for both residential building works and large-scale industrial and construction sites. Visit the factory show room on Lumumba Road, in Lusaka, Zambia, for AFIL Engineering's high quality steel building products. Steel building supplies range
Window frames
Door frames
Fly screens
Utility doors
Louvres with burglar bars
Gates
Strong room steel doors
Mega huts with camp bed
Vendor's booths
Kiosk or telephone booths
Rectangular chimneys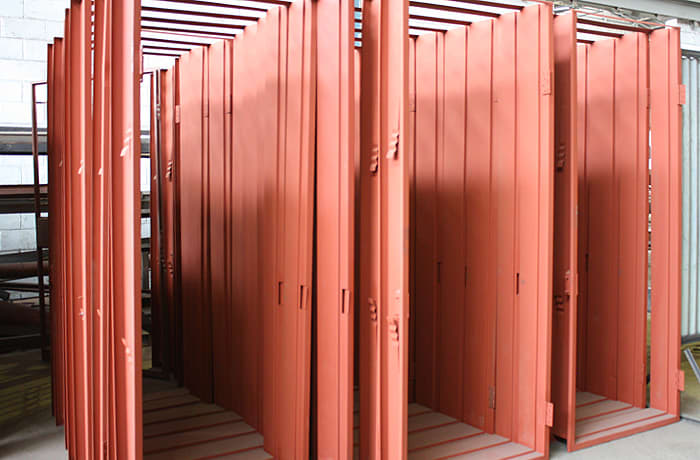 AFIL Engineering Ltd · Building supplies
Office furniture
AFIL Engineering supplies a range of durable furniture suitable for offices, businesses, homes and schools. The furniture is all made on site to high quality specifications, using advanced equipment and machining tools. These steel-based products are extremely hard-wearing and competitively priced.
AFIL Engineering provides affordable furniture solutions such as tables, chairs, filing cabinets, desks and bunk beds in several different designs. This furniture is ideal for new premises, or for entrepreneurs looking for a cost-effective furniture solution. Office furniture range These products can be bought 'off the shelf' from the AFIL Engineering showroom on Lumumba Road. Alternatively discuss your specific requirements with the experienced team.
Book cases (4 shelves, with glass)
Book shelves
Cupboard door frames
Deposit safes
Deposit tube plain safes
Discussion tables
Easy chairs
Range of filing cabinets
Executive swivel chairs
Various office chairs
Office desks with drawers
Five tier letter trays
Stationery cabinets and cupboards
Storage cabinets
Visitors chairs
Waste paper bins
Home and school furniture range These simple, hard-wearing products include:
Lounge suites
Sofas
Kitchen furniture
Book shelves
Laboratory or school stools
School desks and chairs
School bunk beds
Teachers' desks and tables
Office, home and school furniture
Large range of furniture
Durable and cost effective
Tables, chairs and filing cabinets
Sofas, desks and bunk beds
Made on site to high specifications
Well-established and well-equipped factory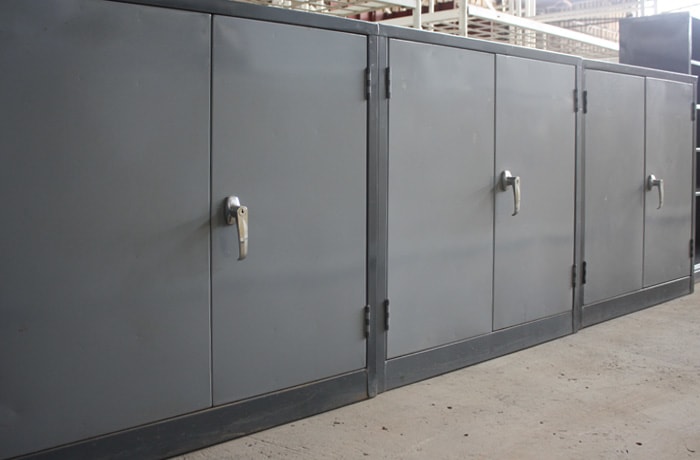 AFIL Engineering Ltd · Office furniture
Medical equipment and supplies
AFIL Engineering has a complete range of furniture catering for the specific needs of hospitals, clinics and other medical institutions. As part of the LENCO-AFIL brand, these products are durable and of high quality. This company employs trained technicians for its metal fabrication and welding processes.
AFIL Engineering's product range
Ambulance stretchers
Baby cots
Clothes lockers in various sizes
Hand-held stretchers
Hospital bed screens
Hospital bed steps
Hospital drip stands
Hospital examination couches
Hospital medicine trolleys
Hospital overhead table
Hospital patient beds
Medical or theatre stretchers
Surgical cabinets
Visitors chairs
Wheel chairs
Hospital furniture
Cots, beds and stretchers
Lockers, chairs and tables
Other specific steel medical equipment
Made on site to high specifications
Well-established and well-equipped factory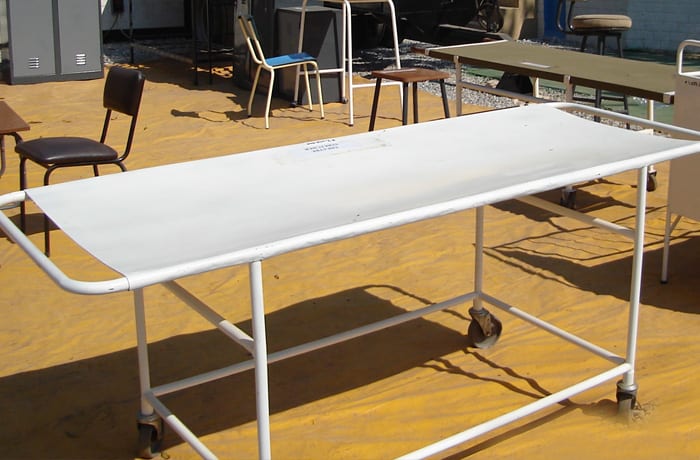 AFIL Engineering Ltd · Medical equipment and supplies