Afrigonia Restaurant
Aiming to always present the freshest ingredients in the most appropriate way, Afrigonia offers you a variety of meals. Sip your favourite beverage while you savour local and international cuisines. It is an ideal place to meet friends and family where you can have an ultimate dining experience. With an extensive selection of appetizers, along with superb selections including steaks, seafood and pasta, Afrigonia guarantees to serve you a variety of delicious and healthy dishes.
Fine dining restaurant
For breakfast, lunch, dinner, appetizers or drinks with friends and family, Afrigonia provides you a cozy environment that will make you feel at home, while you enjoy your meal or beverage. This restaurant is known for serving fresh seafood specialties and mouth-watering steaks.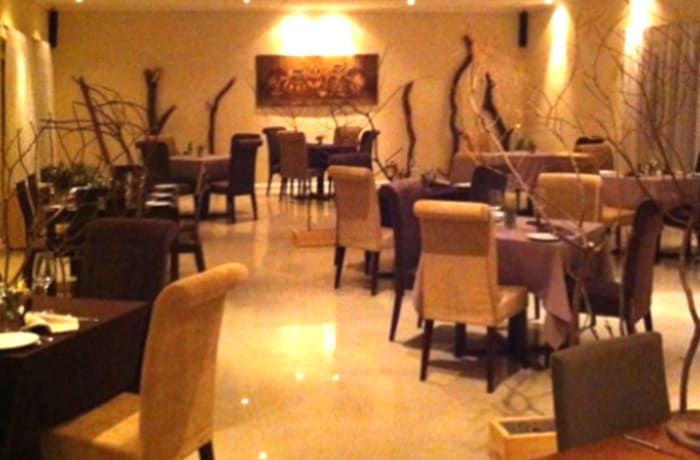 Afrigonia Restaurant · Fine dining restaurant