Batoka Sky Microlights
View the Victoria Falls in a two-man microlight aircraft flown by a professional commercial pilot. A microlight offers unique breathtaking views of Victoria Falls and Batoka Gorge. Flights last 12-15 minutes, or 25-30 minutes if game viewing is included. A wing-mounted digital camera records your experience. Available for charter. With an excellent safety record, Batoka Sky Microlights has highly qualified and experienced engineers that inspect and service the aircraft.
Micro flights
The Batoka Sky Microlights offers thrilling and amazing views of the mighty Victoria Falls and the spectacular Batoka gorge that the Zambezi River has carved into the surrounding landscape over many thousands of years. There is no better view than a flight over the magnificent Victoria Falls.
Batoka Sky Microlights offers three main services namely 15 minutes flight of the angels, 30 minutes flight of the angels and game viewing and charters.
The 15 minute Flight of the Angles is an exhilarating introductory flight over the Victoria Falls, the islands near the Falls and thundering Zambezi River.
The 30 minute Flight of the Angels and game viewing gives you an opportunity to enjoy a spectacular flight over the mighty Zambezi River and impressive Victoria Falls. After circling the Falls and islands, the flight heads upstream along the Zambezi River to Kalai Island, where you will do a low level swoop over the Mosi-oa-Tunya Zoological Park for unique game viewing.
You can charter a microlight for personalized trips by arrangement.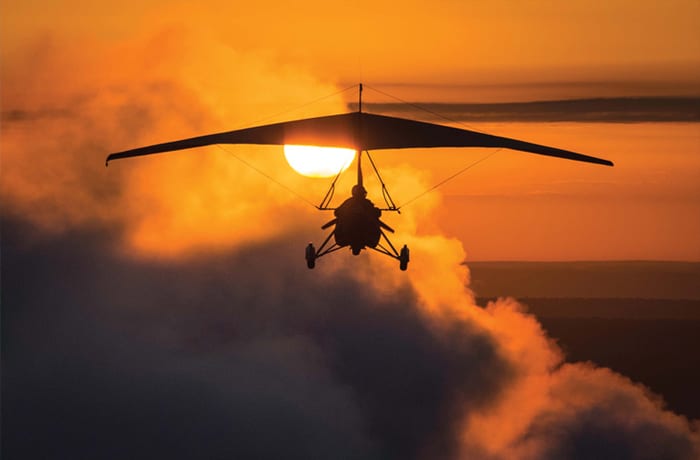 Batoka Sky Microlights · Micro flights