Best Buy Lighting is a lighting specialist and an authorised distributor of Philips Lighting and Chint Electrics products. Whatever kind of lighting or electrical equipment you are looking for, you will find a good choice at their well-laid-out showroom. Since 2006, the company has been supplying quality lighting solutions to individuals and businesses. For a professional finish to a housing or office project, visit Best Buy Lighting for quality lighting and general electrical accessories, as well as valuable technical advice.
Electricals and Lighting
Best Buy Lighting offers lights and lighting products to householders repairing their homes and those buying the items needed for an electrician to do the job. The company supplies equipment at wholesale prices to retailers, as well as builders and electricians involved in building projects of all sizes.
Best Buy Lighting is moving towards LED products in a range of Philips bulbs, LED panel fittings, LED downlights, LED high bay lighting and other international brands. As an authorised distributor for Philips lighting, expect to find a wide range of genuine Philips lamps and bulbs. Best Buy Lighting stocks all kinds of industrial lighting, Hibay lights, and decorative lighting for your home, including energy saver lighting. There's a helpful team at Best Buy Lighting who can advise on the best lighting solution for your specific need and offer technical advice. Outdoor lighting Best Buy lighting offers a full range of outdoor lights including:
Street lights
Flood lights
Weather proof lights
Swivel lights
Recessed and surface mounted lighting
Gate lights
Post lighting
Canopy lights
Garden lights
LED lights
Home lighting Lighting makes a world of difference to the ambience of a room. If you're looking for a good selection to choose from, Best Buy Lighting stocks a comprehensive range that includes:
Chandeliers
Half moon lights
Wall lights
Kids' lights
Kitchen lights
Bathroom lights
Ambience lights
Basket lights
Up lights and down lights
Desk lamps
Lamp shades
LED lights
Best Buy Lighting also stocks quality solar LED Lighting. Lighting information
Spacious showroom dedicated to lighting
Helpful sales staff
Comprehensive range
Outdoor lighting
Lighting for the home
Industrial lighting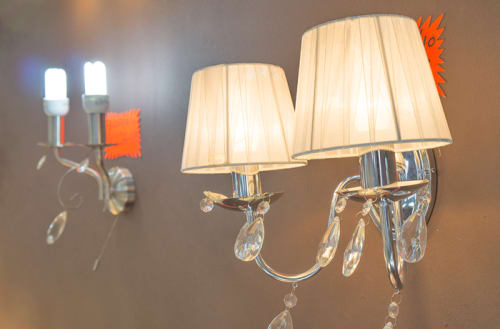 Best Buy Lighting · Electricals and Lighting
Electrical supplies
The Best Buy Lighting showroom is literally a one-stop shop for all kinds of electrical parts such as genuine Philips lights, control gear, Chint switches, sockets, fuse boxes, CBI and Chint circuit breakers, trunking enclosures, distribution point boxes, electrical cables and Chint enclosures.
Best Buy Lighting can provide all the electrical supplies for your project, including:
Genuine Chint MCCB breakers
Chint switches and sockets
MCB circuit breakers, contactors and overloads
Conduit pipes and accessories
Industrial sockets
Distribution boxes
Electrical cables
Chint enclosures
Switch disconnections
Manual change over switches
Push buttons
Many more in low voltage series
Wholesale or retail Best Buy Lighting offers electrical products and equipment at wholesale prices to retailers, builders and electricians. The company also retails individual pieces to householders.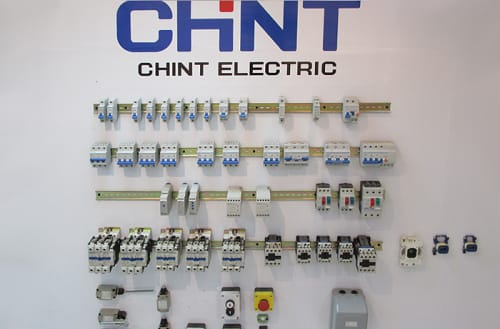 Best Buy Lighting · Electrical supplies