BuildTech
With vast experience in the construction industry, this company supplies and installs a variety of Smart Soffit Ceiling Panels for domestic and commercial purposes. BuildTech has a highly skilled team, guaranteeing to complete any project on time, within the budget, and to the most exacting standards. The company incorporates the latest technology and the best materials to provide the highest standards of workmanship. Smart Soffit Ceiling Panels come with a 30 year warranty.
Building materials
BuildTech supplies a diverse range of Smart Soffit Ceiling Panels which are designed to define the complete look and style of a building. The panels supplied by the company go through extensive testing to ensure that their clients' purchase a product that will stand the test of time.
BuildTech has a knowledgeable sales team that works closely with its clients to recommend the best products to use for their project. Smart Soffit Ceiling Panels With perforated panels, this product provides proper ventilation of the roof surface. Smart Soffit Ceiling panels are durable, lightweight and resistant to rot, rust, mould, fungi and all kinds of insects and pests. Soffit panels require no maintenance or painting giving users long-term satisfaction. Smart Soffit Ceiling Panels are available vented or non-vented, to provide the ventilation you need and the look of wood you want. It's the perfect alternative to metal vents and provides airflow and insect resistance to meet most international building codes. The panels are easy to install because they work and cut just like traditional wood products. You get the natural look of wood to complement the overall look of your exterior siding and with precisely cut air vents that help promote air flow while keeping out bees and other insects.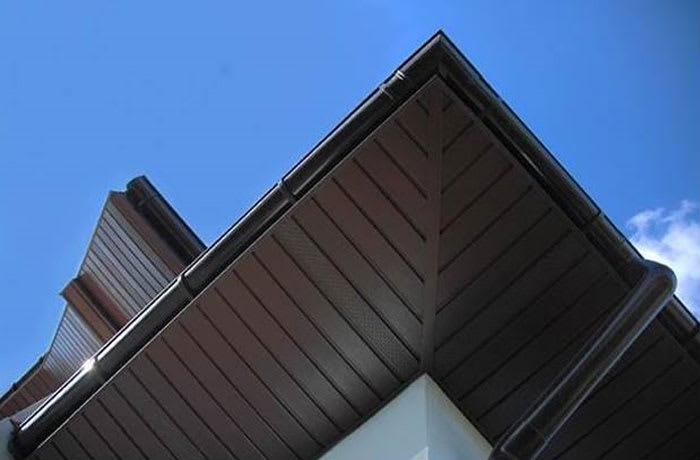 BuildTech · Building materials
Building contractors
BuildTech installs Smart Soffits Ceiling Panels. Their dedicated team of installers takes pride in their work and have vast experience, and the skill to handle various installations for domestic and commercial clients. Whether for a new construction or re-roof, BuildTech guarantees to do an excellent job.
BuildTech installs Smart Soffits Ceiling Panels that are made with a strong uPVC outer skin for durability. The panels come in a wide selection of colours and are designed to match various roofs, windows and doors. BuildTech offers advice and support to its clients on the best ceiling panels for their building. No matter the undertaking, BuildTech is committed to provide excellent solutions. Installation by BuildTech ensures that best practice is used and the work is guaranteed.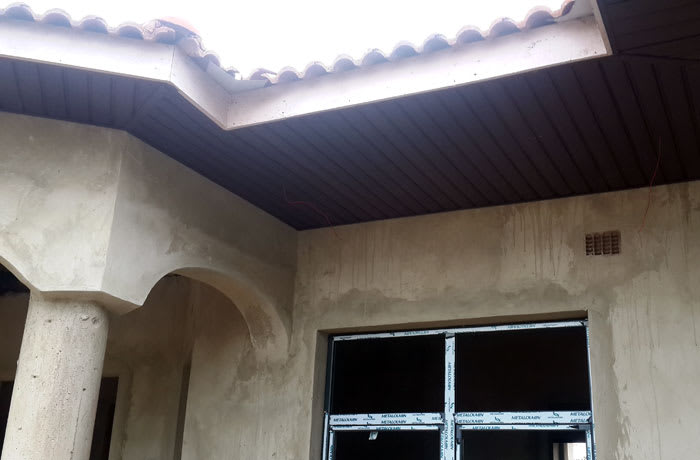 BuildTech · Building contractors