Casa Portico Restaurant
Casa Portico Restaurant serves authentic Italian food from appetizers, soups, salads, and pizza to chicken, steak, and seafood dishes as well as a comprehensive wine list and desserts. The restaurant delivers an excellent dining experience whether with family or friends. Its staff members are committed to providing you with the highest level of service. With an option for indoor or outdoor dining, this restaurant offers an atmosphere that is friendly and welcoming.
Contact details
Casa Portico Restaurant has not updated their information in over a year and these details might be out of date.
Casual dining restaurant
Casa Portico provides guests delicious Italian cuisines, the restaurant is open for lunch and dinner. It serves high quality meals with varied flavors. The ingredients and spices used to prepare the food are fresh and healthy, all dishes are made to order and all food are reasonably priced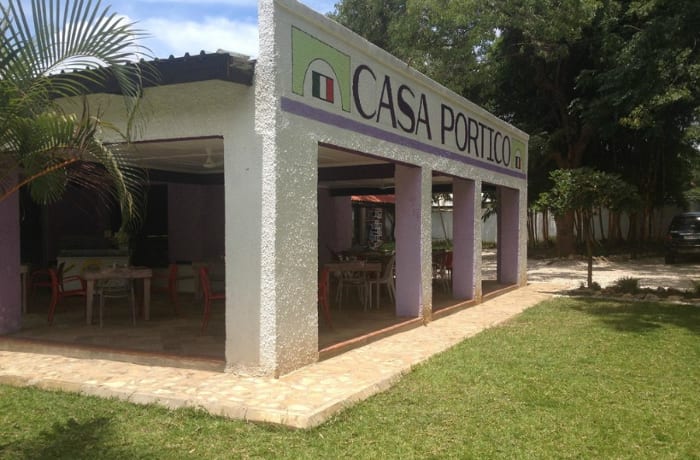 Casa Portico Restaurant · Casual dining restaurant