Communis Telecom
With combined ICT experience of more than 20 years, Communis Telecom provides Data, VoIP and IP CCTV services through wired, wireless and fibre optic technologies. It is a leading ICT company offering efficient and cost effective connectivity solutions. Communis Telecom helps its clients adapt and take advantage of new innovations by providing them with up to date solutions related to the transmission of data, voice and videos.
Contact details
Communis Telecom has not updated their information in over a year and these details might be out of date.
Telecoms and IT
Communis Telecom integrates end-user communications, applications and workflow into one seamless environment. The company offers its services to government agencies, business enterprises, banking entities, healthcare institutions, internet service providers, the mining sector, residencies and rural communities.
A highly efficient and integrated approach With a wide range of experience in ICT systems and their integration, Communis Telecom provides services that help companies quickly set up their ICT networking and systems. Technology is continually evolving. An example is Voice over IP (VoIP) which is rapidly replacing traditional telephone systems. The company keeps up with the latest technologies and incorporates them in the services it provides. Communis Telecom integrates end-users' communications, enterprise applications and workflow into one seamless environment. It builds IP systems as a unified platform for data, voice and video transmission across sites and locations anywhere in Zambia. Wired network services Communis Telecom builds wired network infrastructures that support data, voice and video transmission. The company follows industry best practice in all phases of its work. With its professional project management and monitoring skills, the team can competently design, deliver and troubleshoot wired systems that range from simple layouts to highly complex designs. Wireless broadband solutions Communis Telecomprovides 'anytime anywhere' access to data, voice and video services. The company deploys point to multipoint links, backhaul connectivity, last mile fibre extensions and IP mesh networks for both urban and rural communities. Optic fibre connectivity The demand for increased data bandwidth is growing. Optic fibre cabling continues to play an important role in the provision of this service. With the flexibility to connect over both short and long distance, fibre optic technology helps make IT network systems flexible, simple and reliable. Communis Telecom brings together the best of multimode and single mode fibre optic technology to provide high-fidelity connectivity and deliver media content to anywhere in Zambia. Coaxial cabling systems Monitoring systems like CCTV help reduce crime, including fraudulent insurance claims. Communis Telecom provides a wide-range of analogue and digital CCTV coaxial cabling systems using some of the best hardware and software products from leading international vendors. Solutions for Internet Service Providers Communis Telecom installs infrastructure for ISPs – data cables, fibre optic cables and wireless routing. The aim is to create effective network control systems and optimise data transmission performance.Key selling propositions
High quality, low cost ICT solutions
Rapid deployment and turn key services
Connectivity delivered even in adverse weather conditions
Provision of adaptable systems that grow with your business
Benefits of working with Communis Telecom
You are the most important ingredient in a partnership with a team of ICT specialists
Enjoy the freedom to focus on what you do best
Cost-effective access to ICT expertise and latest technologies
Peace of mind with measurable performance indicators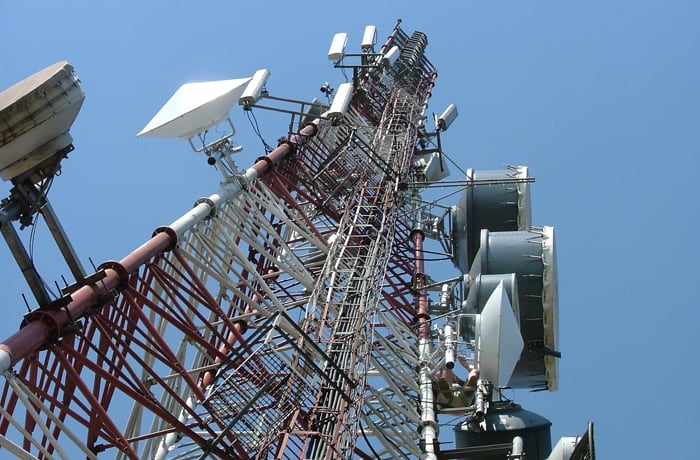 Communis Telecom · Telecoms and IT