Copacabana Lodge
Whether you are looking for a romantic escape, vacation with friends, or a place to bring the entire family, Copacabana Lodge provides the ideal location. The lodge offers stylish decorated chalets set in a serene environment. Guests can unwind and relax in an intimate scenery, surrounded by colorful indigenous and exotic shrubs. With a dedicated fiber-optic connection guests can experience excellent high speed internet access. The lodge also has an excellent restaurant and a state-of-the-art conference room.
Lodge
The en-suite chalets at Copacabana Lodge are comfortable and stylishly decorated. All rooms are modern with queen size beds, equipped with mosquito repellents, air conditioning units, DStv, mini bar and coffee making facilities. The hospitable Copacabana team will ensure to make every aspect of your stay memorable.
The chalets at Copacabana Lodge offer comfortable spacious rooms, queen size beds, exclusive bathrooms, as well as great outdoors where you can admire the scenic views. Rooms are equipped with mosquito repelling air cons, satellite TV, geysers, mini bars and coffee making machines. Staying at Copacabana offers you a unique opportunity to see their colourful exotic birds.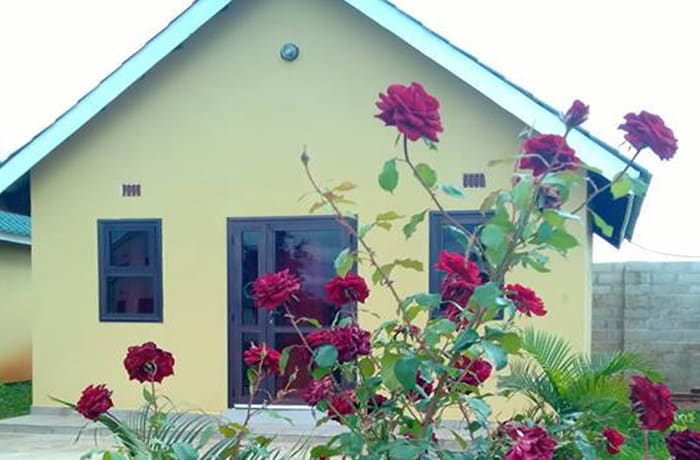 Copacabana Lodge · Lodge
Casual dining restaurant
Copacabana Lodge serves a wide variety of a la carte and buffet styled meals that will leave you spoiled for choice. They also offer vegetarian selections and happily accommodate special food needs to the best of their ability. Enjoy an array of alcoholic and non- alcoholic beverages at their bar.
Copacabana Lodge offers tasty meals for breakfast, lunch and dinner. The bar offers a wide range of beverages. Every weekend, the lodge offers braai for your gourmet steaks. Whether it is sipping on sumptuous cocktails, enjoying a meal, or sitting back in the opulent beauty of the bar and its exclusive and worldwide melange of spirits and liqueurs on offer, you are sure to have a great experience.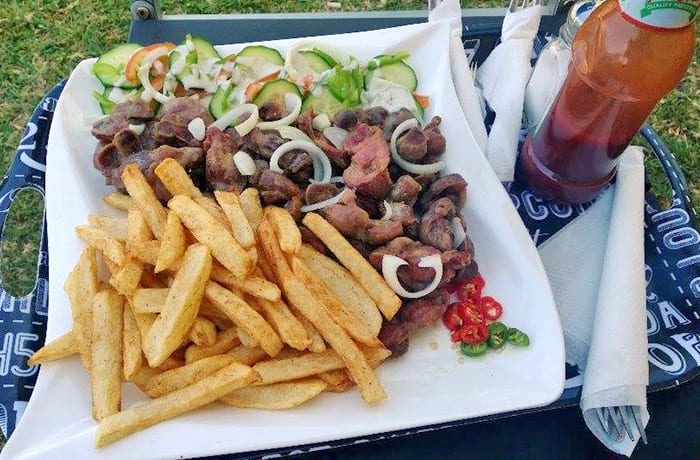 Copacabana Lodge · Casual dining restaurant
Conference venue
For your corporate presentations, workshops, product launches or even team building, Copacabana Lodge offers a fully equipped and state-of-the-art conference room that can accommodate up to 50 guests. Their experienced team will ensure that your event is catered for at the very highest level.
Passionate about creating the right atmosphere, Copacabana Lodge offers flexibility and versatility to create a perfect event. The lodge provides an extensive range of catering facilities, technical expertise, as well as support. Copacabana Lodge has hosted various corporate events and is very proud that their venue is one of the best in the country.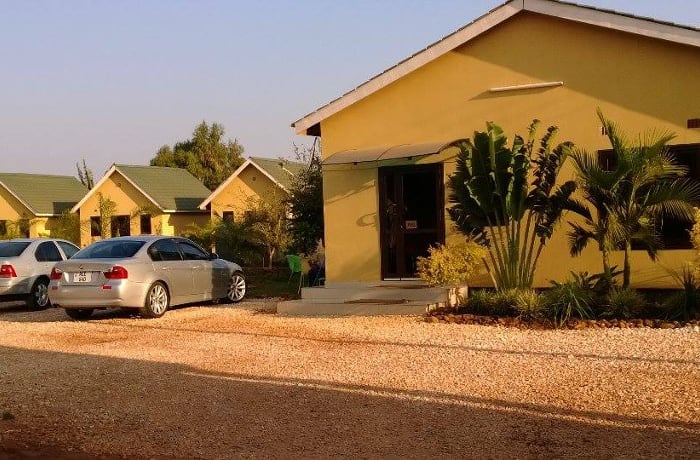 Copacabana Lodge · Conference venue