EcoPark
A boutique hotel offering accommodation for the leisure and business traveller, as well as conferencing facilities for corporate entities. EcoPark was established and incorporated as a business in 2016 with the goal of providing a blend of quality services and luxury at affordable rates to meet the needs of discerning consumers and corporates. The lodge offers accommodation, entertainment, an executive restaurant and 2 conference facilities with a seating capacity of 70 each.
Lodge
EcoPark's state-of-the-art accommodation facilities provide air-conditioned rooms with LCD plasma television sets, coffee-making facilities and work stations. EcoPark aims to achieve the highest quality in terms of standards and services to meet the needs of even the most demanding of clients.
EcoPark is popularly known for its spectacular beauty, welcoming atmosphere and unequalled levels of service. The lodge is constantly reviewing and upgrading the facilities it offers. To meet the changing needs of the dynamic range of local and international visitors, EcoPark maintains the highest possible service standards whilst working to provide new experiences for all their clients.
Discover a new luxury boutique hotel with creativity and serene surroundings. This lodge accepts the following modes of payment: cash, cheque, electronic transfers and point of sale.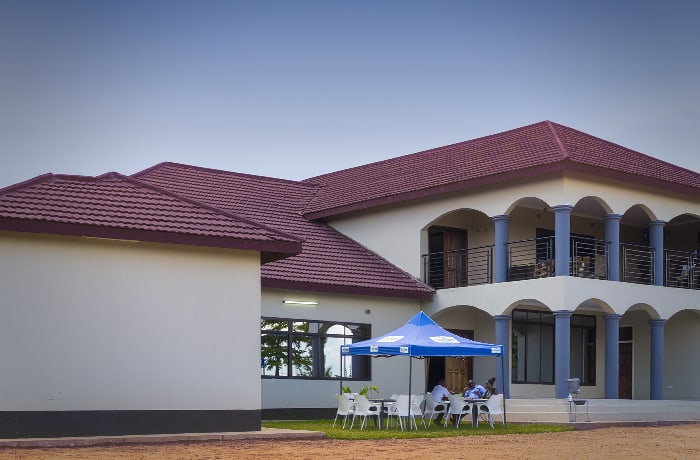 EcoPark · Lodge
Fine dining restaurant
EcoPark promises patrons the finest - in food, service and atmosphere. Choose EcoPark's fine dining experience for that special occasion and you will not be disappointed. The wide range of dishes on the menu offers unique items made from locally sourced foods, with seasonal ingredients at their peak of freshness.
EcoPark pays a lot of attention to detail. Its fine dining experience encompasses atmosphere, service and high quality foods locally sourced and prepared in unique ways. The chef exercises considerable creativity in designing dishes to fit with the season.
EcoPark's dedication to the customer shows in everything they do, "good food and good service at a fair price." Their staff are rigorously trained and are be able to answer any queries customers may have about a menu or wine item. They are also ready to make menu recommendations.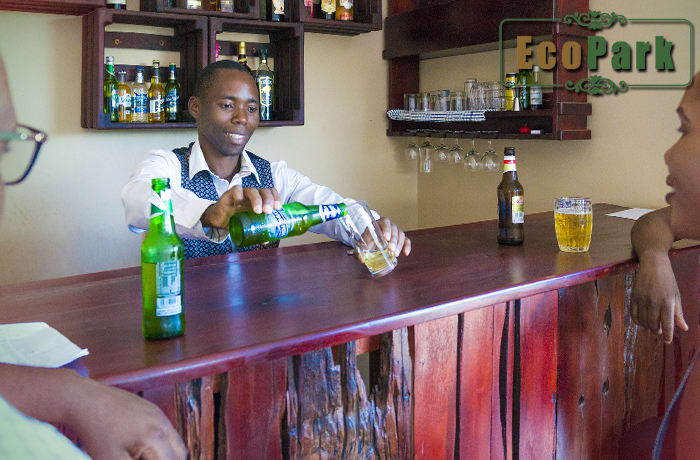 EcoPark · Fine dining restaurant
Conference venue
Two quality spacious conference facilities capable of holding up to 70 participants and each fitted with LCD projectors make EcoPark an ideal place for conferences. Plan your party, event or meeting in EcoPark's naturally lit rooms, or alternatively in its well-kept gardens. EcoPark has ample parking space.
EcoPark is an excellent venue for conferencing, seminars, team-building, weddings, birthday parties and related activities. Their conference room is equipped with a projector, white board and flip chart. Office support facilities such as fax, e-mail and photocopying are also available.
Their staff will gladly assist you with arranging your venue and seating requirements, audio-visual equipment, floral arrangements, menu requirements, decor, lighting, sound and additional services you may require for hosting your event at EcoPark.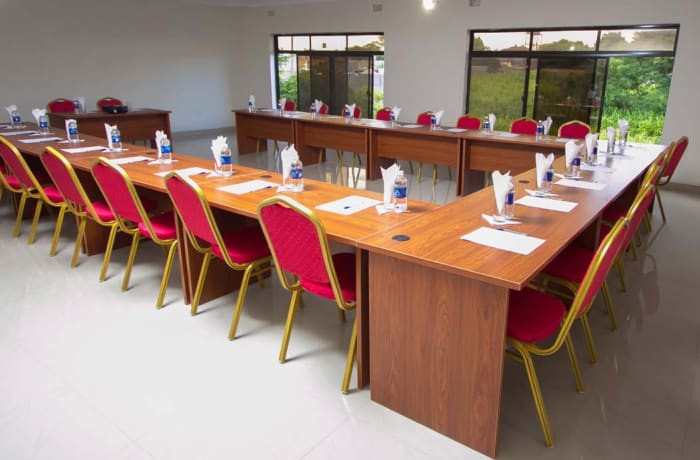 EcoPark · Conference venue