Fay Designs
Fay Designs is a professional design label established in 2003 by local designer Faith Mulenga Kabende. Faith created the label out of her passion for fashion, and she is the label's sole designer. This is a unique Zambian design label specialising in both Afrocentric and Western tailor-made clothing with a team of qualified tailors that help to bring Faith's creative designs to life. Fay Designs supplies clothing to stores in South Africa and has clients from all over Zambia as well as USA, UK, Switzerland and Germany.
Contact details
Fay Designs has not updated their information in over a year and these details might be out of date.
Clothing and Accessories
Specialising in both Afrocentric and Western tailor-made clothing. Fay Designs is a label that is committed to making quality outfits to the exact fit of each individual client, delivering superior quality finishing. To create popular looks, the design house regularly uses chitenge cloth, often combined with contrasting fabrics.
The design label is committed to making quality outfits to the exact fit of each individual client, and deliver superior finishing. Fay Designs also advises clients on what outfits go best with specific body shapes, enabling clients to look and feel their best. This label offers outfits for women – dresses, two pieces and suits. Portfolio As a designer, Faith has showcased her designs in the annual Zambia Fashion Week. Her designs have also graced catwalks in South Africa, Algeria, African Fashion Week in London and at the launch of the World Fashion Week in Paris. Fay Designs has also sponsored dresses for a number of Zambia beauty pageants including Zambia's Supermodel and Miss Zambia as well as national shows like the Ngoma Awards and the Zambia's music awards 'Born and Bred'. In the past seven years of operation, Fay Designs has worked with organisations like the National Arts Council, American Tobacco, Government ministries, United Nations and the European Union. Fay Designs has also had an opportunity to design outfits for Zambian celebrities and TV personalities, such as former First Lady of Zambia, Dr Christine Kaseba.Events where Fay Designs' creations have been showcased
Zambia Fashion Week
African Fashion Week (London)
Zambia's Supermodel
Miss Zambia
Ngoma Awards
'Born and Bred' awards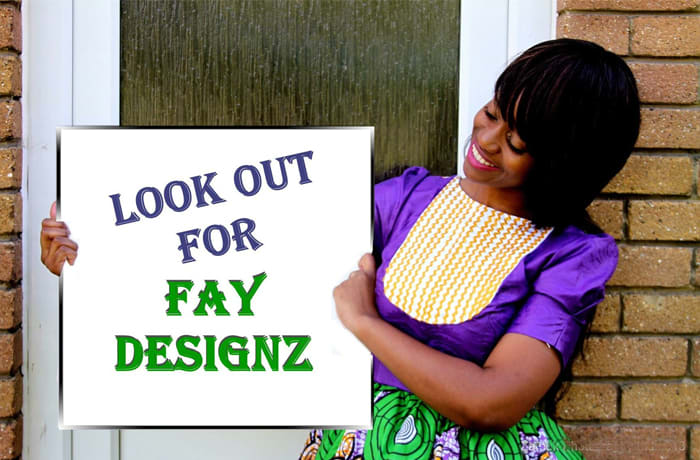 Fay Designs · Clothing and Accessories