Imperial Parts Ltd Zambia
An automotive parts and accessories company that deals with the needs of the Zambian motorist and fleet owners. Imperial Parts offers a wide selection of service parts, tools and accessories, additives, lubes, as well as a variety of car care products. As a multi brand automotive parts distributor, this company provides a broad spectrum of parts and accessories for different vehicle brands. Their international suppliers offer competitive rates which extends to their customers. With a fleet of fully equipped vans, Imperial Parts also offers mobile vehicle servicing and repairs.
Car parts
Regular vehicle service is recommended for longevity and maintenance of its performance. Imperial Parts offers a wide array of service parts including air filters, fuel filters, oil filters, brake pads, spark plugs, brake discs, wiper blades, distributor caps, timing belt kits, rotor arms, as well as tensioners, idlers and dampers.
As one of the leading suppliers of aftermarket products in Zambia, Imperial Parts stocks quality service parts, as well as additives and lubes.
Additives and lubes
A vehicle needs to perform at its maximum potential, to make this happen one needs to ensure that their choice of car fluids (engine oil, transmission oil and suspension fluids) are of unmatched exceptional standard and quality. Imperial Parts recognises that the 'life blood' of a vehicle impacts every aspect of an engine's functionality. In line with car manufacturers' recommendations to regularly check and change car fluids, Imperial Parts helps its clients to safeguard their vehicles by having the leading reputable brands at their disposal.
Their fuel injector cleaners help to improve a vehicle's performance by keeping its injectors clean. Imperial Parts also offer several other additives and lubricants for motor vehicles, including engine flush products, radiator flushes and moisture repellents. With the entry of different types of vehicles on Zambian roads, the quality, competitive pricing, guaranteed components and a continuously expanding range of products is synonymous with this company's efforts to serve the motorists better.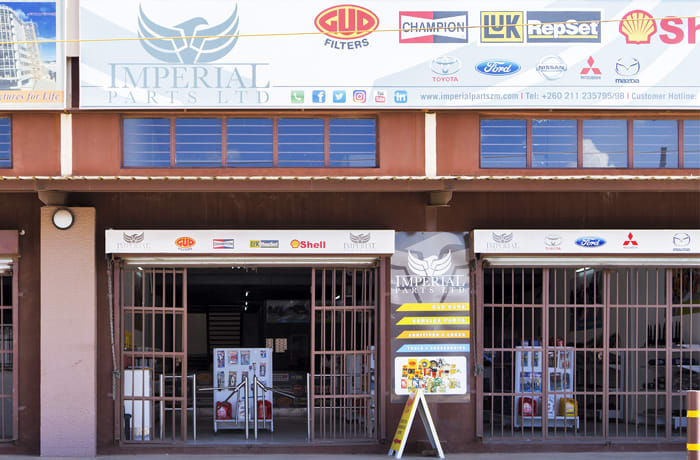 Imperial Parts Ltd Zambia · Car parts
Car accessories
Imperial Parts' store is fully stocked with a wide range of products to meet the needs of different users in the market. Products in stock include, but not limited to, booster cables, rubber and carpet mats, steering locks, wheel covers, safety belts, jacks, seat covers and warning triangles. The company prides itself in the quality of its products.
To set a vehicle apart from other vehicles, one needs to invest in the right accessories. Finding these can be time consuming and frustrating; thankfully Imperial Parts draws from a reputable supply chain of internationally recognised brands for the interior and exterior of various vehicle styling needs. Additionally, this company stocks a wide selection of tools and car care products.
Car care products
Imperial Parts believes a car should give the driver optimal satisfaction in terms of performance and appearance. The aesthetic appearance of a vehicle can best be maintained and protected from the elements through use of a range of car care products that will keep it in that immaculate 'show room' condition. Car care products offered include shampoos, wax, fragrances, car covers, wash cloths and wheel cleaners.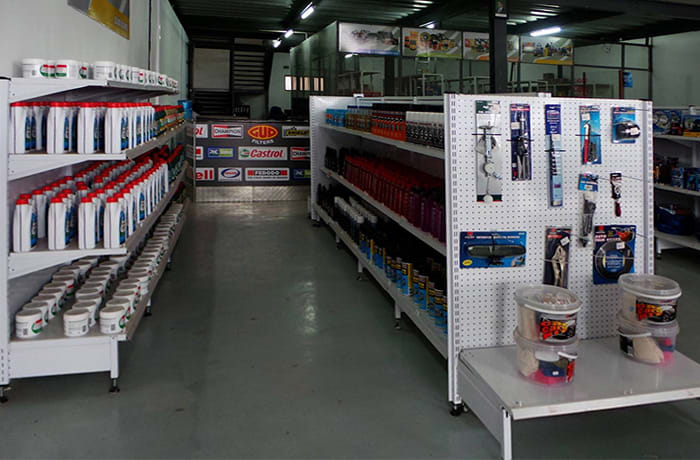 Imperial Parts Ltd Zambia · Car accessories
Car servicing and repairs
Imperial Parts Zambia brings worry free servicing directly to a client's door step. Their mobile workshop is fully equipped to meet the needs of almost all vehicle makes and models. This service saves customers time and money because it is carried out at their home, business, emergency roadside or other preferred location.
Imperial Parts Zambia is revolutionising the motor industry by introducing their fully equipped mobile service van. The company takes away the hassle related to maintaining a vehicle from its clients by carrying out vehicle servicing and repairs at their preferred location. Other services provided include diagnostic tests and valet cleaning. Imperial Parts Zambia has invested in the latest technology and training ensuring that each client's vehicle receives the attention it requires. Their team of technicians operate to the highest standards.
Fully equipped with up-to-date servicing equipment, Imperial Parts Zambia's mobile service vans are ready and able to service any vehicle make and model. The company focuses on providing fast, professional and reliable mobile vehicle servicing to its customers. No matter the scale or depth of the job required, customers can count on this company with total confidence.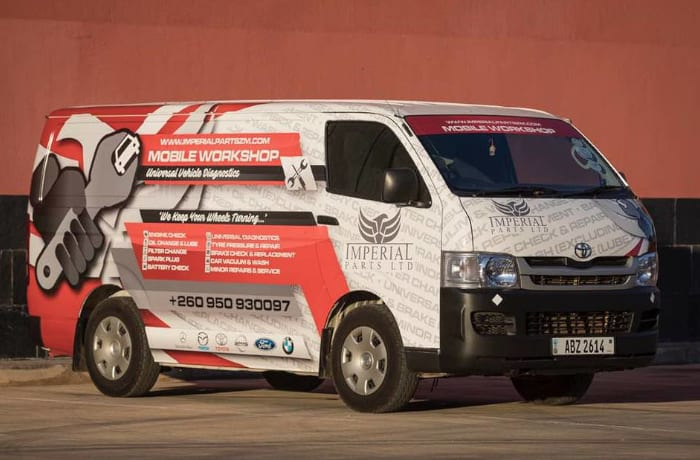 Imperial Parts Ltd Zambia · Car servicing and repairs