Livingstone Performing Arts Foundation
The Livingstone Performing Arts Foundation (LiPAF) stages musical theatre shows to preserve and promote Zambian culture. The foundation also offers cultural entertainment to lodges or corporate events. The performers have a varied repertoire of dance, songs using traditional and contemporary instruments, and ceremonies from several Zambian language groups. Request soothing music for a dinner, or high energy African dance songs for a party. Bands can be hired for any size function.
Tourist attraction
Offering cultural dance groups, live music and handicrafts workshops, the Livingstone Performing Arts Foundation is your ideal place to arrange cultural entertainment in Livingstone. The Arts Café has a bar and restaurant, an art gallery, artisan workshops, and a theatre where the shows takes place.
LiPAF has employed over 20 people and has supported many community projects. The foundation sponsors 28 orphan children in school and has installed a borehole at a local school. LiPAF has also opened a computer lab and library at Linda West Basic School, and has donated footballs and uniforms for a football academy.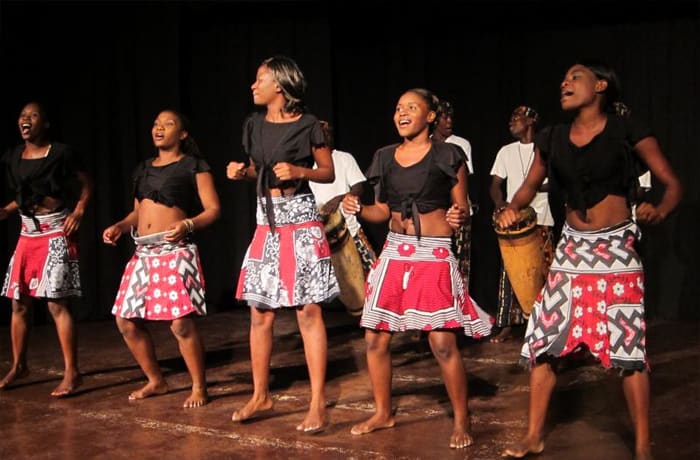 Livingstone Performing Arts Foundation · Tourist attraction