Lovetree
A group of women in Kitwe, Zambia, hand-stitch unique and colourful products made out of 100% recycled cotton, bringing warmth and fun into your home. Purchasing one will not only give financial help to women who have never had an opportunity to attend school, but also help their children have an education and a more promising future. All designs are inspired by the environment in which the women live, and their aim is to make them truly African in design and inspiration.
Contact details
Lovetree has not updated their information in over a year and these details might be out of date.
Gift shops and Souvenirs
Lovetree aims to cushion the many hardships women face. Many women are illiterate and looking after children, it is for this reason that Lovetree was started which is an income generating project. Women that are part of this project have expressed happiness because they are able to work from home and get paid for each piece they sew.
The product range is entirely unique..each product being slightly different and full of character. From bed covers, to picnic blankets, to cushion covers…choose a product to change your life and the lives of women and children in Africa.
Hand-stitched by rural Zambian women, these unique and colourful bedcovers are made out of 100% recycled cotton. Purchasing a bed cover will not only help these women on to a road of financial independence,but will add character and warmth to your home. By supporting these women–most of whom never had the opportunity to attend school-you will also be helping their children have an education and a more promising future.
Lovetree creates unique and quirky hand stitched fabric, designed to bring warmth and fun into your home. Ideal to throw over a chair, a bed or take along on a picnic, these fabrics can brighten up any occasion. The designs are inspired by the environment in which the women live, and we aim to make them truly African in design and inspiration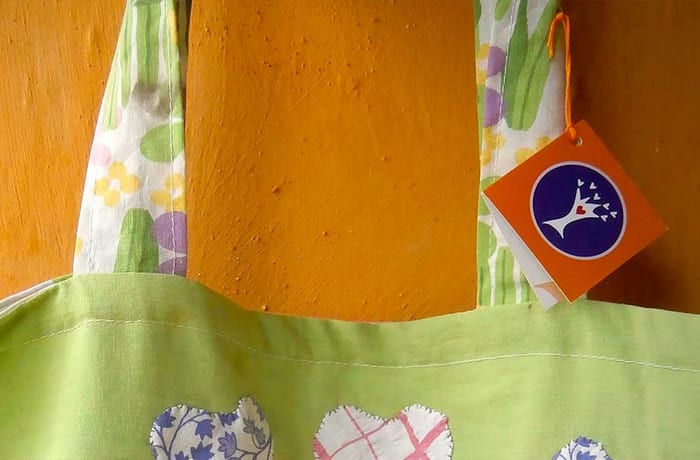 Lovetree · Gift shops and Souvenirs