Lunte Lodge Pamo
The lodge offers luxurious accommodation with one executive room, four suites and two standard rooms. Lunte Lodge Pamo has beautiful lawns and colourful gardens, with a swimming pool. The lodge offers a clean and comfortable bar and restaurant serving scrumptious mouth-watering meals. For those who want to hold dinner parties and buffets, the lodge will make convenient arrangements to suit any occasion. The bar offers a variety of soft drinks and beverages.
Lodge
The rooms have a modern touch and are well furnished with each having direct access to the swimming pool area. Each room features an air conditioner, a TV with satellite reception, a lampshade, a work table, a wardrobe, mini bar and an en-suite bathroom. The Lunte Lodge Pamo provides every guest with a unique and individualised experience.
Lunte Lodge Pamo offers complimentary breakfast to guests but buffet breakfast attracts an extra charge. The lodge maintains high security standards and is guarded night and day by a team of well trained security personnel.
The lodge also provides self catering facilities in their shared kitchen.
Services available on request
Airport pickups
Laundry or dry cleaning
Ironing
Car hire
Storage room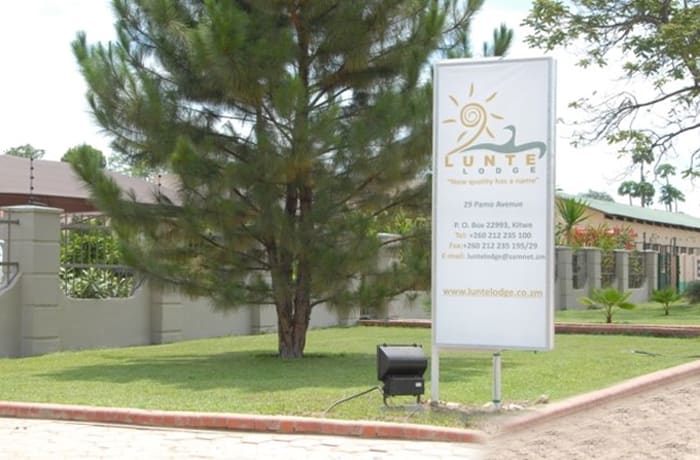 Lunte Lodge Pamo · Lodge
Casual dining restaurant
For your convenience, Lunte Lodge Pamo has an amazing restaurant that serves scrumptious mouth-watering meals to satisfy virtually every taste. The lodge offers both international and local cuisines which are prepared by their well-trained chefs. The lodge also prepares vegetarian meals. Outdoor dining is available at the terrace.
The bar is fully stocked with a wide range of both alcoholic and non-alcohol beverages. Lunte Lodge Pamo has well trained and professional staff. Enjoy your meal knowing that you are surrounded by well-trained and friendly staff.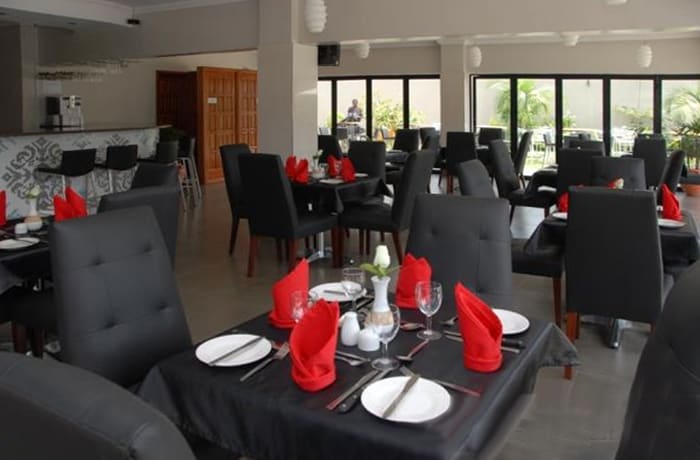 Lunte Lodge Pamo · Casual dining restaurant
Conference venue
Centrally located, Lunte Lodge Pamo is the ideal venue for your conference or event. The lodge has a state of the art conference facility and provides a wide range of conference support equipment such as stationery and refreshments. The conference facility is fully equipped with a projector, air conditioner and executive leather chairs.
Lunte Lodge Pamo can provide a buffet lunch for delegates on request at a fee. The staff at the lodge are dedicated and well trained to ensure hosts have all the resources they need for a successful conference.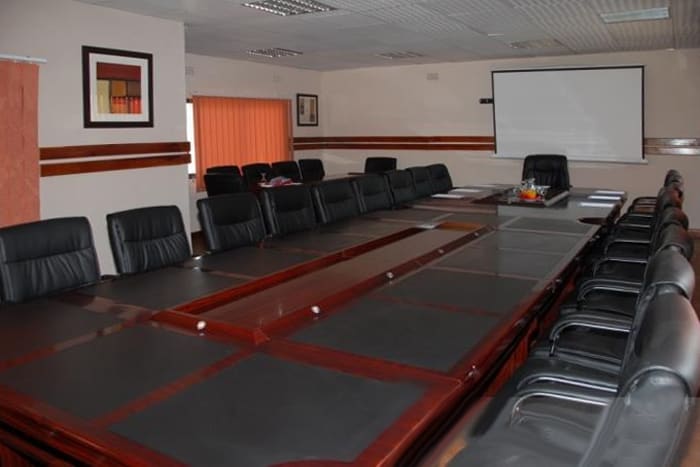 Lunte Lodge Pamo · Conference venue