Manda Hill Shopping Mall
Manda Hill Shopping Mall offers furniture stores, clothing stores, jewellery stores, beauty parlours, internet cafes, eating places, and a cinema. The mall also provides various banking facilities and ATMs as well as bureaux de change. Manda Hill meets the shopping or leisure needs of the young and old. The mall is monitored 24 hours a day by well-trained security personnel and is also under CCTV surveillance. With a double storey car park, Manda Hill Shopping Mall provides you with ample and safe parking.
Shopping centre and Showrooms
Manda Shopping Mall houses a wide selection of stores that offer a variety of products and services. Eateries serve delicious meals and assorted drinks. Convert your currency at bureaux de change within the mall. Relax and watch a movie at the cinema. Try your luck at the casino. Enjoy high speed internet at cafes.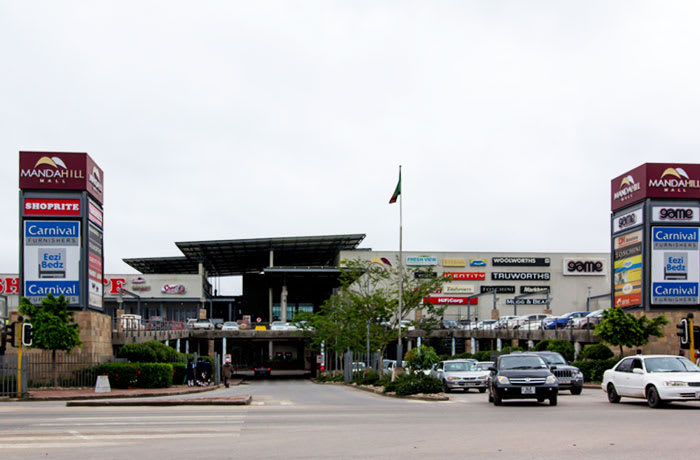 Manda Hill Shopping Mall · Shopping centre and Showrooms