Maro Auto Spares Ltd
This company deals in vehicle spare parts, tyres and accessories for Toyota, Nissan, Mazda, VW, Mitsubishi, Honda and several other vehicle brands. Maro Auto Spares makes a point of sourcing genuine parts from reputable suppliers from all over the world including South Africa. For vehicle parts that are hard to find, Maro guarantees to source and deliver them to you within 10 days. This company has branches in Lusaka town centre, Chilenje and Choma.
Car parts
In a market which has often been flooded with counterfeit spares, clients can risk damaging their vehicles by going for cheaper vehicle parts which may be an imitation. Maro Auto Spares provides clients with genuine vehicle spares, as well as a variety of lubricants such as engine oil and coolants.
Brands of stock at Maro include Toyota, Nissan, Mazda, Mitsubishi, Audi, BMW, Mercedes Benz and VW. Part fitting Maro Auto Spares will also fit your new battery, spark plugs or bearings. Through a partnership with a reputable garage, they are also able to offer a complete and professional vehicle parts fitting service. Customer service Maro's friendly staff are ready to offer advice to help clients solve any vehicle spares problems. Items can be delivered anywhere in Lusaka (at no additional cost) in one of Maro's branded vehicles. Regular long-term clients qualify for a free service at the end of the year, which includes such items as oil filters, spark plugs, lubricants, air filters and fuel filters! Maro Auto Spares stocks genuine parts for
Toyota
Nissan
Mazda
Mitsubishi
Audi
BMW
Mercedes Benz
VW
Maro Auto Spares branches, opening times and contacts For the convenience of its customers, Maro Auto Spares has two branches in Lusaka and one in Choma: Lusaka main branch (Mount Meru Filling Station, Chilumbulu Road, Libala) Monday to Saturday 08:00 to 18:00 Sunday 08:00 to 15:00 Mr Abu Phiri +260 966 767616 and +260 955 767616 Chilenje branch (next to Lusaka Water and Sewerage offices) Seven days a week 08:00 to 20:00 +260 211 264562 Choma branch (Lusaka-Livingstone Road, next to Choma Museum) Mr Robo Chileshe +260 976 989217 Maro Auto Spares key information
Genuine car parts and accessories
Competitive prices
Delivery service within Lusaka
Good range in stock
Orders turned around within ten days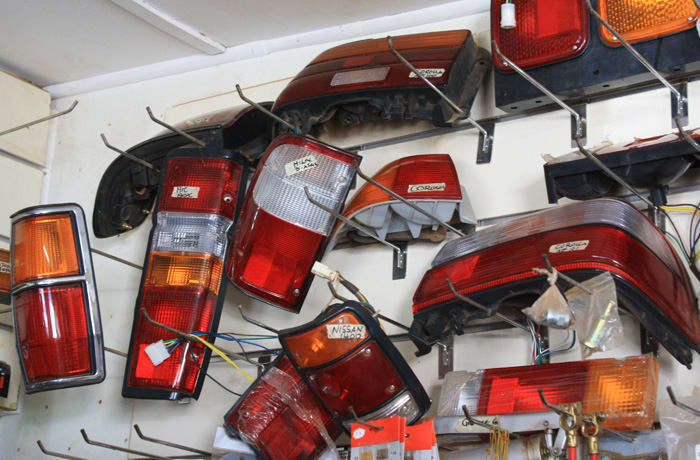 Maro Auto Spares Ltd · Car parts