Mint Leaf Lodge
Situated near Lusaka's main business centres and major shopping malls, as well as other city attractions, Mint Leaf Lodge offers accommodation with a unique atmosphere of freshness and tranquillity. The centrality of its location makes it a great choice for leisure and business travellers. On the ground-floor terrace is the restaurant which provides a relaxing al fresco setting. The lodge also offers conferencing facilities with three convertible function rooms.
Contact details
Mint Leaf Lodge has not updated their information in over a year and these details might be out of date.
Lodge
The clientele at this lodge range from corporate groups to leisure travellers. Mint Leaf has conference rooms, a restaurant and bar, and 20 neatly decorated rooms as well as a cosy family cottage, all with modern amenities including wireless internet. Tea making facilities and phones are available in all rooms.
Set in the quiet residential area of Chudleigh in Lusaka, Zambia.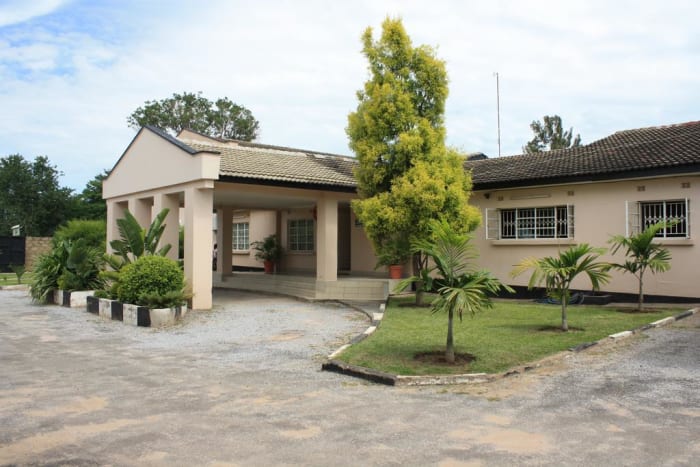 Mint Leaf Lodge · Lodge
Conference venue
New and fresh as its name implies, this lodge offers a conferencing venue with three beautiful convertible function rooms together with all the other facilities that make for a successful event. The biggest room can cater for 300 delegates, and the other two cater for up to 20 delegates each.
If you are looking for a conference venue in Lusaka, the Mint Leaf Lodge is a definite option to consider, whether you require an intimate venue for just a few delegates or something larger. From conferences to weddings, birthday parties and business luncheons, the new hall at Mint Leaf Lodge is ideal for a memorable function.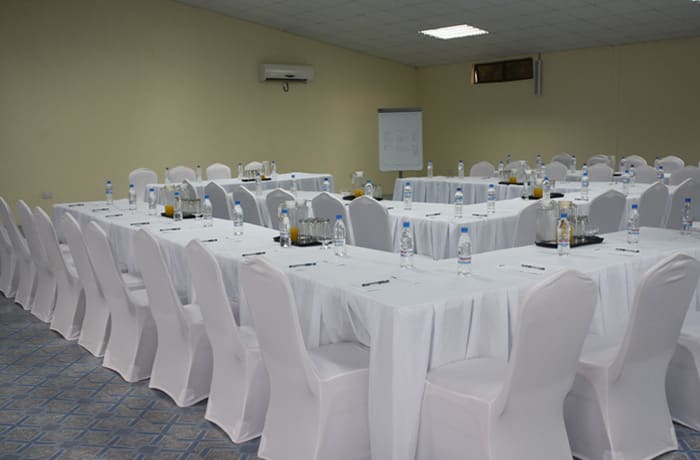 Mint Leaf Lodge · Conference venue
Casual dining restaurant
Situated on the terrace of the ground floor, the restaurant at Mint Leaf Lodge provides patrons with a relaxing al fresco setting. Breakfast, lunch and dinner dishes from a comprehensive menu are prepared by experienced chefs throughout the day, with a good choice of dishes from both à la carte and buffet menus.
At Mint Leaf Lodge, you will be offered a wide range of scrumptious meals to choose from. The lodge makes sure that high quality standards are applied to the preparation, cooking and presentation of their meals. Mint Leaf Lodge is proud of their passion for food, and their warm and welcoming atmosphere.
If you do not see what you want on their menu, just talk to your server and they will figure something out for you. Mint Leaf Lodge is the main place for you to relax and enjoy a delicious meal.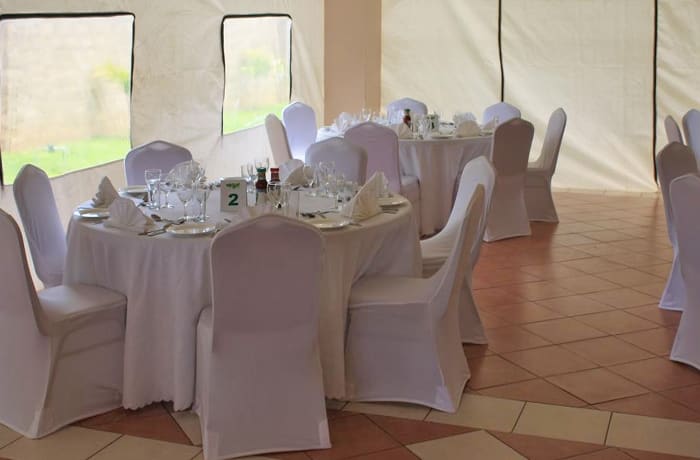 Mint Leaf Lodge · Casual dining restaurant