Nganzwini Lodge
Nganzwini Lodge offers modern rooms alongside lavish gardens, with adjacent restaurant and bar, all set in a stylish relaxed atmosphere. Within easy reach of Woodlands Shopping Mall, the lodge provides both accommodation and restaurant and bar services for both individual visitors and corporate guests. Incorporated in 2013, Nganzwini Lodge is situated in a quiet residential area, providing a tranquil atmosphere where guests feel right at home.
Lodge
Nganzwini Lodge offers affordable accommodation in Lusaka, with chalet-style rooms that cater for both local and international guests. Each room has modern furnishings and décor, a fridge, air conditioning and DSTV. This lodge is a popular venue for wedding receptions, parties and other private functions.
The lodge has a spacious and secure car park and a beautiful garden area – a perfect place for business and pleasure.
The rooms are well decorated and comfortable, and suitable for all types of visitors – both local and international guests. Rooms have private bathrooms, DSTV, Wi-Fi internet and continental breakfast. Families with children are well catered for; and staff provide a personalised service to clients.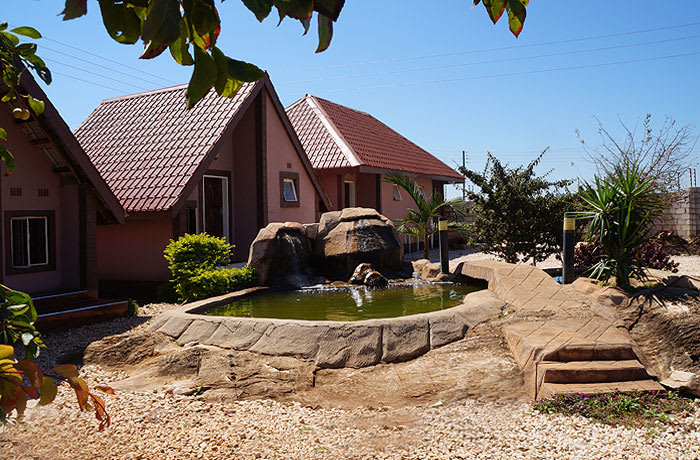 Nganzwini Lodge · Lodge
Pubs and Bars
Nganzwini Lodge offers a restaurant and bar service that is open to residents and non-residents. The restaurant offers both international cuisine and local dishes. With a friendly bar that provides a wide selection of alcoholic and non-alcoholic drinks, guest can relax in the garden and around the fountain.
The bar has DSTV and a large screen for guests to enjoy their favourite sports channels whilst enjoying the company of family and friends.
Restaurant
The Nganzwini Lodge restaurant has been created with style, and offers a well-cooked menu with qualified chefs. The restaurant offers a range of appetising authentic dishes for lunch and dinner; and it has a flexible approach, catering for the needs of individual clients. Customers are given a choice of indoor or outdoor dining.
Bar
Nganzwini Lodge has an open bar surrounded by established gardens and mature trees. Relax in the bar or find a nice spot in the beautiful gardens next to the fountain. Nganzwini offers a comfortable environment where one can enjoy refreshing soft drinks, Scottish malt whisky or a selection of international and local beers.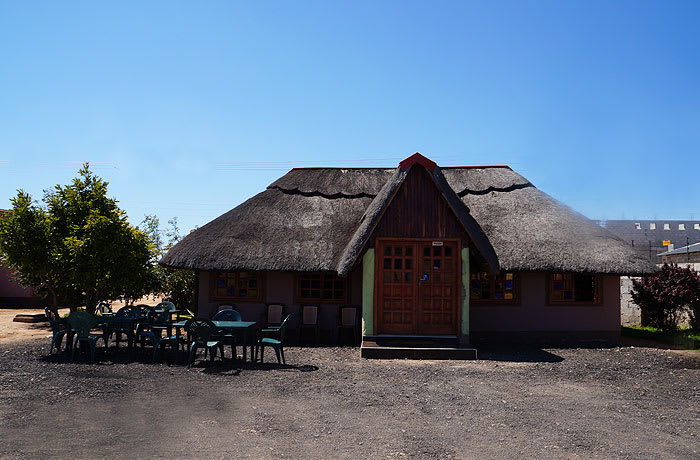 Nganzwini Lodge · Pubs and Bars