Proplast Zambia
Proplast Zambia imports various inputs related to plastics manfacture and other packaging industries. The company is a major supplier to the plastic industry. Proplast Zambia represents manufacturers on an exclusive basis out of South Africa, India, Taiwan and other countries. Broadly speaking, its products are machinery, raw materials and additives. Proplast Zambia also offers a full range of procurement and supply solutions for the packaging industry.
Plastics
Proplast Zambia is one of the leading suppliers of a broad spectrum of machinery, raw materials and additives to various companies in the plastic industry. The company has a passion for providing materials that help companies develop innovative polymer solutions.
Materials offered by Proplast Zambia make it possible for companies in the plastic industry to manufacture a wide array of plastic products including bottles, plastic bags, water tanks and PVC pipes. With vast experience, Proplast Zambia understands every customer's requirements and is able to recommend the best materials to use in the manufacture of plastic products. The company has devoted its efforts on researching and supplying world-class high performance raw materials to the plastic manufacturing industry.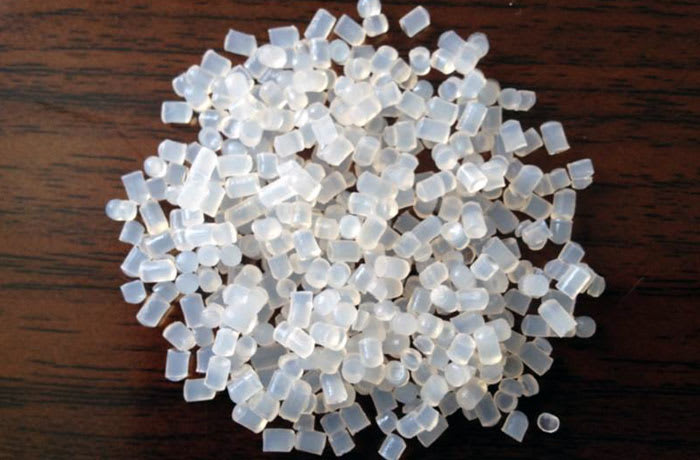 Proplast Zambia · Plastics
Industrial chemicals and gases
Proplast Zambia supplies a wide selection of materials and additives including printing inks for plastics and paper, calcium carbonate fillers, processing aid bonding agents and a full range of polymer raw materials. The company is an official agent for Hitech Inks, Alok Masterbatches, Omega Plasto Compounds, Vadodra and Somochem.
Proplast Zambia is an exclusive agent for the following companies: Hitech Inks Through Hitech Inks Proplast Zambia supplies high quality flexographic and gravure inks to the packaging industry. These printing inks can be used to print on plastics and paper. Alok Masterbatches This company provides innovative, reliable and high quality solutions for the plastic industry. In Zambia, Proplast Zambia is the sole agent of Alok Masterbatches. The company supplies calcium carbonate fillers for a wide range of applications such as PP and PE woven sacks, mono and multi-layer films, blow molding, injection molding and PS sheets. Masterbatches fillers have:
Very low dust formation
Higher loadability of up to 50%
Customised grades with special colors
Special grades with ultra fine calcium carbonate for very thin film extrusion
Additive packages for increasing strength even with high loading of filler Masterbatch in film and raffia
Omega Plasto compounds Omega Plasto compounds supplies Proplast Zambia with polycom processing aid bonding agents for white and colour products that are manufactured to suit the latest requirements of the plastic industry. Polycom has created a revolution in the woven-sack and blown film industries. The product not only improves the quality of fabrics, but is also machine friendly and cuts production costs. Somochem Proplast Zambia are the exclusive agents for Somochem SA, South Africa, (owned by the Mohinani Group, Hong Kong) for a full range polymer raw materials including low-density polyethylene (LDPE), linear low-density polyethylene (LLDPE), polypropylene (PP), high-density polyethylene (HDPE), polyvinyl chloride (PVC) and high impact polystyrene.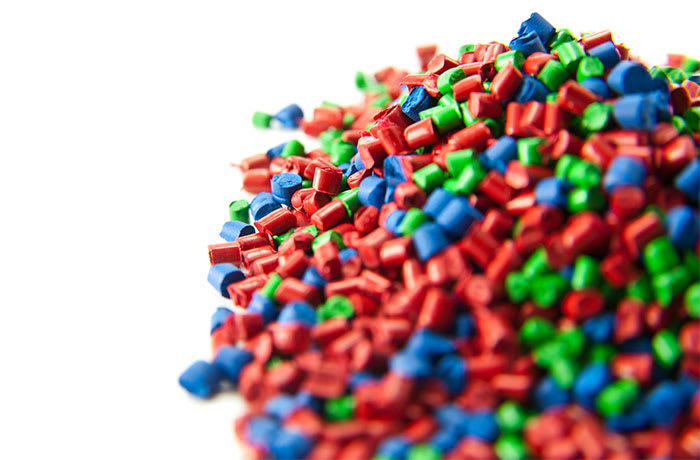 Proplast Zambia · Industrial chemicals and gases
Industrial tools and equipment
Proplast Zambia is a major supplier of machinery for the plastic industry. The company is an exclusive agent for Windsor, Cirmech, Cirwind, Prasad group of companies and Botheven machinery in Zambia. The company's procuring network enables it to respond quickly to specific requirements no matter how large or small.
Proplast has vast experience in supplying machinery to plastic manufacturing companies in Zambia. They aim to supply the best machinery on the market to its customers and have partnered with the following companies to distribute up to date machinery. Windsor machines of India A global plastics processing machinery manufacturer that makes injection moulding, pipe extrusion and blown film machinery. The company uses cutting edge product design and up to date technology to manufacture high quality machines.
Injection moulding machines These machines come in two types – Excel and KL series

Excel series - owing to wide usage of hot runner systems, the mold sizes and mold weights become larger. The requirement of bigger clamp sizes for larger platen areas is addressed with this series. The clamp units have broader platens, large clamp strokes and larger mold weight carrying capacity.
KL series - After the acquisition of Italian giant ITALTECH, Windsor has started manufacturing two platen machines, known globally for enhanced reliability, higher machine up-time and more productivity.
Toggle injection moulding machines (Armour series) This machine is designed with a CAD optimised high speed and five point twin toggle locking mechanism. It uses graphite impregnated bushes and a high tensile chrome plated tie bar, providing a fast and precise mold closing and opening system. It has automatic mold height and tonnage settings through a sun gear mechanism with a rotary encoder making easy operation of mold settings. Depending on the model, this series ranges from 50 to 1300 ton clamping force capacity. Models include 50-1300 T, RPVC, CPVC, PET and 2C.
Toggle injection moulding machines (Winpack series) With an identical design as the Armour series, these are high speed machines used in fast cycling applications. The Winpack series offers the same features as the Armour series with a clamping force capacity that ranges from 125 to 350 ton.
Hydro-Mechanical injection moulding machines (Sprint series) These machines provide a perfect balance of performance and robustness derived through design configuration and performance matrices. The Sprint series offers a wide array of features including robust performance, lesser oil requirement, higher energy efficiency, highly productive performance. The Sprint series has an automatic mold height adjustment which is used to reduce mold change time, as well as a short stroke locking cylinder, designed to reduce oil consumption. Sprint machines are equipped with VDP technology as a standard feature while a Servo system is available as an optional feature. The clamping force capacity for this series ranges from 100 – 450, depending on the model. Model include 100-1300 T, RPVC, CPVC, SPET, 2C and 3C.
Pipe extrusion lines Pipe extrusion lines offer the best of single and twin screw technology. They come in two series – Agile and Rapid 60.

Agile series - The latest generation high speed single Screw extruder for PE/ PP pipes with L:D ratio of 40:1.
Rapid 60 series - An in line drip irrigation solution for flat drip tubing.
Twin Screw pipe extrusion lines (KTS series) Unplasticised polyvinyl chloride (UPVC) is a heat sensitive material that requires controlled temperatures during processing. Extrusion of UPVC is best achieved with the twin screw extruder. The twin screw extruders are known for the power optimisation and come in the range from 110 Kg/hr up to 1500 Kg/hr.
Twin screw extruder for PVC (Downstream) These are spider dies right up to 630 mm dia with a single, dual or quadruple head.
High output HDPE/PPR pipe extruder (Speed series) Energy efficient high speed extruders suitable for output range of 100 kg/hr to 1500 kg/hr.
Inline drip irrigation solution (Rapid series) Windsor Machines' new product for flat and round drippers. This product is used in the thriving field of drip irrigation technology.
Seven layer blown film extrusion line This is state-of-the-art technology from Kuhne Group, Germany to develop the Magnate series 7 layer co-extrusion blown film line. It can cover a wide range of barrier, as well as non-barrier packaging applications. The blown film extrusion line consists of 7 plain sleeve barrel single screw extruders which facilitate flexibility of processing a wide selection of polymers capable to deliver proprietary film properties. The line is suitable to manufacture film widths up to 1500 mm at the output rate of 200-220 kgs/ hr. Blown film extrusion lines are used in the processing of various products including lamination, shrink and stretch wrap, surface protection and agricultural films. The line can also process milk pouches and edible oil packaging.
Other Blown film extrusion lines

Five layer IBC co-extrusion
Three layer IBC co-extrusion
Three layer non-IBC co-extrusion
Monolayer blown film extrusion lines
Cirmech machines This is a leading exporter of cheese winders, circular weaving looms and loom conversion machinery.
Cheese winders This range of machines is made of high quality components and raw materials. It is used in the textile industry to manufacture standard sacks for foods, standard sacks with an inner liners for hygroscopic goods such as wheat flour, leno sacks for foods and vegetables, tarpaulins and bulk bags. Models include CWM – 300 (Magnetic type) and CWM – 400 (Inverter type).
Circular weaving looms These machines can be used in the production of sacks made of circular or flat fabrics or technical textiles. Cirmech circular weaving looms are built using the state of the art technology and offer maximum fabric output, outstanding reliability and very good operational ergonomics. Models include:

Two shuttle CWL-2 (LENO)
Four shuttle CSL- 4 / 20 and CSL-4 (NANO)
Six shuttle CSL – 6, CSL- 6 AL and CSL – 6 II
Eight shuttle CSL – 8 / 48 (T) and Jumbo (8-I Shuttle)
Ten shuttle CSL – 10 / 60
Loom conversion machinery The machines are can be used in conversion of fibre into yarn or yarn into fabric. Loom conversion machinery is used in the manufacture of woven sacks, as well as cement, fertiliser, HDPE, Jumbo, PP, tarpaulin and sugar bags. Models include HDN-4/HDE-4 and SL-4 Loom.
Prasad group of companies Based in Ahmedabad, this company was incorporated in 1984. Prasad Group plays a vital role in the plastics auxiliary equipment industry by manufacturing world-class plastic processing machinery including chillers, dosers and mixers and dryers. With a highly qualified team of engineers and designers, as well as a stringent quality control system, Prasad has maintained the highest standards of quality.
Chillers Prasad group of companies has partnered with Gesellschaft Warme Kaltetetchnik (GWK) of Germany to manufacture quality chillers. The chillers offer high energy efficiency and are easy to maintain, and operate.

Compact chiller (Air/water cooled)

Energy efficient air/water cooled compact chillers, suitable for working in high ambient conditions
User friendly microprocessor/PLC based controller with digital indication, function and fault details
Cooling capacity from 7 KW (2 TR) to 350 KW (100 TR)
Air Chiller

Direct cooling air chillers for blown film plants
Precise temperature control ensures constant air temperature throughout the day
Lower air temperature at reduced power cost
Capacity from 1500 M3/hr to 10000 M3/hr
Dosing and mixing A joint venture with Werner Koch Machinentechnik of Germany, Prasad group of companies manufactures of volumetric feeders, gravimetric blenders and gravimetric loss in weight extrusion process control.
Volumetric feeders Designed for breaking down plastic mechanically into smaller pellets, these machines make the plastic processing line more efficient. Volumetric feeders are fully programmable and are equipped with self-loading automatic systems that save operator time and reduce error to increase product quality. Features include:

Save costly master batches and additives
Online metering and homogeneous mixing
Modular concept – capacity up-gradation possible
Quick material change or system cleaning – no tools required
User friendly control
Gravimetric blender The blender is used to accurately weigh two or more components and then mix them before processing in an injection molding, plastics extrusion, or blow moulding machine. Gravimetric blenders offer a wide array of applications including virgin plastic granule mixing, recycled plastic, and masterbatch (an additive used to colour plastics) together. Gravimetric blenders come in two types:

Loss in weight blender This type of blender is designed to measure the 'loss in weight' from two or more hoppers using a load cell under each hopper. Material used are usually dispensed from the hoppers using a screw conveyor. All materials are dispensed together and the rate of dosing from each hopper is controlled to ensure the correct blend is achieved.
Gain in weight blender Also called a batch blender, this machine has two or more hoppers arranged above a weigh-pan. The hoppers contain components which are to be mixed. At the base of each hopper, there is a valve to control the dispensing of material from the component hopper into the weigh-pan. The components are dispensed one at a time into the weigh pan until the batch weight is reached. Once the batch has been weighed out, the contents of the weigh-pan are distributed into a mixing chamber where they are blended. The resulting mixture leaves the base of the mixing chamber into the processing machine. Features include:

Weighing, metering, controlling and correcting in one operation, new GRAVIKO series gives highest accuracy in industry
Up to 8 component dosing and throughput for 1800 kg/hr
Gravimetric loss in weight extrusion process control The Prasad Koch new EPC system, is manufactured to monitor and control exact throughput. The gravimetric loss in weight extrusion process control machine compensates for material and process variations and provides more consistent end product quality. This machine is commonly used in profile extrusion, blown film, cable coating, laminating, precision tubing, and pipe extrusion. The gravimetric loss in weight extrusion process control machine is essential for multi-layer co-extrusion systems.
Hot air dryer The use of this machine offers the most effective way of drying plastic materials. Features include:

Stainless steel dryers with insulation are designed for easy cleaning and quick material change
Capacity from 15 ltrs. to 5000 ltrs
Uniform air distribution
Insulated construction for saving energy
PID temperature controller for precise temperature control
Unique design to prevent material blockage and hence can suit to regrind and dusty material
Weekly timer
Dehumidified air dryer Designed to remove surface moisture from non-hygroscopic resins including PVC, polystyrene and unfilled polyethylene. Features include:

Capacity from 25 m3/hr to 3000 m3/hr
Most energy efficient design gives dew point up to -50° C
Special line for PET and PET flakes integrated with inline crystalliser for throughput up to 700 kg/hr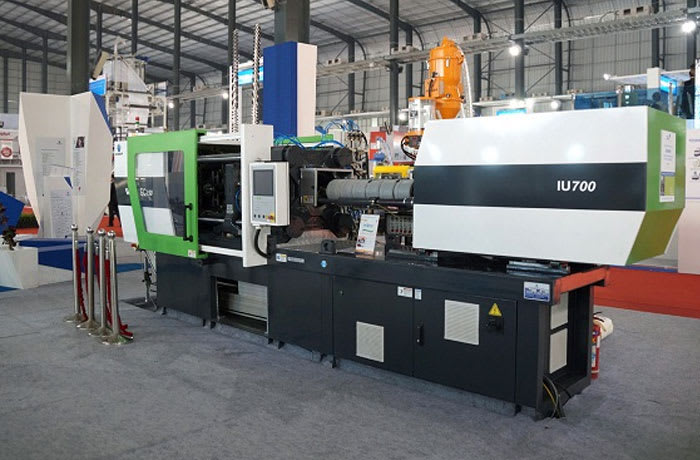 Proplast Zambia · Industrial tools and equipment
Procurement
Proplast Zambia imports, stocks and distributes various products for the plastic industry including machinery, polymers, additives, inks and fillers. Since the market in Zambia is comparatively small but growing, most manufacturers cannot take up a container load of specialised materials on their own.
In this case, Proplast Zambia comes to their aid to provide the necessary materials required. The company is committed to delivering products within budget and on time to the complete satisfaction of its customers. Proplast Zambia assists its customers to buy almost anything within the industrial sector. The company works closely with its customers to ensure that it manages their manufacturing constraints, time, quality and budget for the best service delivery. Proplast appreciates the fact that each customer is unique. For this reason, the company takes steps to understand their customer's needs to apply accurate solutions. The company has created a wide network of partnerships with reliable suppliers to ensure that their customers' expectations are met. With its team of experienced staff, Proplast Zambia guarantees to provide world class procurement services.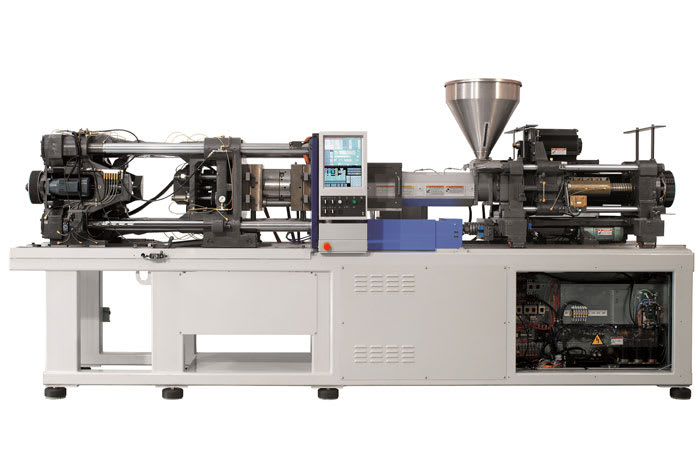 Proplast Zambia · Procurement