Reed Mat Lodge
Renowned for their true African hospitality, Reed Mat Lodge offers a peaceful garden setting and a variety of accommodation options to suit different budgets and tastes. The lodge has a casual dining restaurant, a fully stocked bar and a well equipped gym. Stay within minutes drive from the international airport, University of Zambia, shopping malls, restaurants and the Mulungushi International Conference Centre. With 24 hour reception, their well trained team are happy to assist during your stay.
Lodge
Reed Mat Lodge consists of 6 en suite double, family thatched chalets, 5 en suite outside standard rooms and 4 rooms inside the main house. All rooms have en suite bathrooms, internet access, fans or air conditioning units, mosquito nets and DSTV. Their swimming pool and lush spacious grounds provide guests with a lovely natural relaxing environment.
Reed Mat Lodge ensures that all the guests' expectations are exceeded with professional and warm service. The lodge provides guests with fair- priced, clean and comfortable accommodation in a relaxed environment. Ideal for groups, individuals, business travellers, tourists and adventurers Reed Mat Lodge's room options include:
Single rooms with en-suite bathroom
Double or Twin rooms with en-suite bathroom
Thatched chalet, en- suite, double/twin, with own entrance
Thatched chalet, en- suite, double, air conditioning
Thatched chalet, 3 beds
Large thatched en suite chalet, 8 beds. One double room, one large room 5 single beds, lounge, own small garden
The Main House (9 persons/family/groups , 4 twin rooms, 2 bathrooms) - self catering kitchen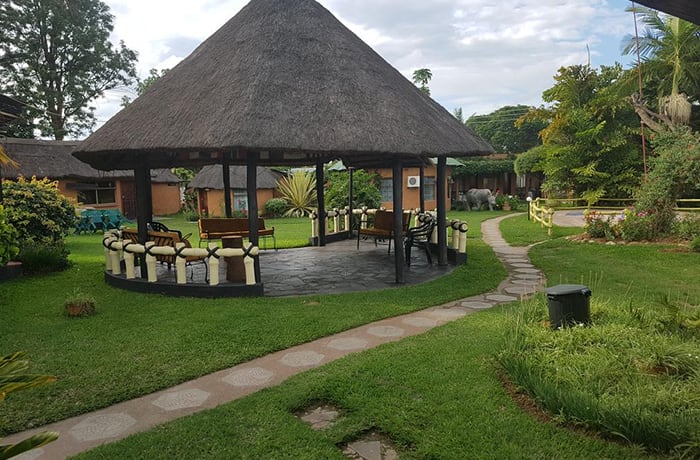 Reed Mat Lodge · Lodge
Casual dining restaurant
The Reed Mat Lodge restaurant serves international dishes as well as local foods giving customers a wide range to choose from. Their menu is diverse enough to carter for everyone's and anyone's taste. The restaurant provides formal dining that are suitable for corporates as well as individuals that are looking to have a good time.
Reed Mat Lodge have a well trained team of chefs that pride themselves in serving the highest level of cuisine and will happily tailor menus for dietary requirements. Their menu range include starters, salads, sandwiches, side orders, favourite main dishes and delicious deserts. They also specialize in varieties on Nshima and other authentic local favorites. Service throughout is discreet, knowledgeable and attentive to ensure you have a memorable dining experience.
Bar
The lodge has a well-stocked bar with a wide range of drinks, the bar also serves non-alcoholic beverages to give you pleasure in your leisure.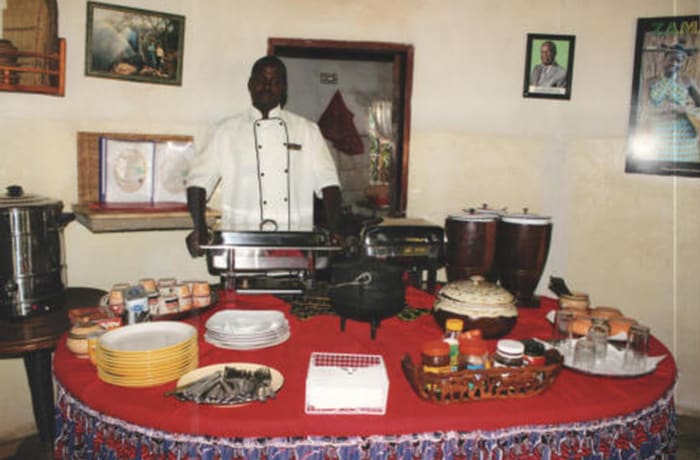 Reed Mat Lodge · Casual dining restaurant
Fitness
Get instant access to Reed Mat Lodges's fully equipped fitness centre, they are all about keeping you in good shape and health. With state of the art equipment, it provides a motivating environment in which to get fit and improve your health. Their experienced staff are friendly, innovative, motivating and genuine fitness enthusiasts.
Reed Mat Lodge has registered, personal trainers to assist its members in getting the best results. All registered personnel trainers are qualified fitness professionals. They are experts in a variety of health related disciplines.
The fitness centre is equipped with weight machines, dumbbells and cardio equipment. Mats and various tools to aid flexibility and coordination are also available. Towels and drinking water are available from the reception.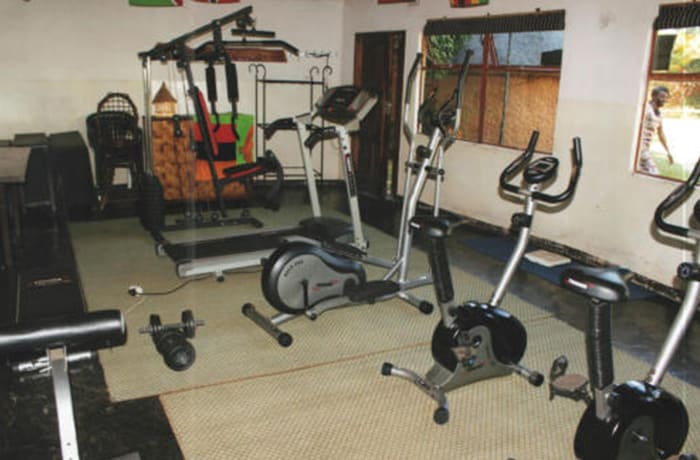 Reed Mat Lodge · Fitness