RSL Hardware Ltd
This hardware store supplies affordable building materials for all your building needs including floor tiles, wall tiles, wall paper, laminated floors, doors, ceilings and tools, as well as installation services and advice on maintenance. Other expert services provided include mukwa finishing, for exterior or interior use. This is a haven for any individual or professional involved in a building project or a home improvement project. The RSL hardware team is happy to provide pre- or post-sales advice related to maintenance.
Kitchens, bathrooms and bedrooms
RSL Hardware has a wide range of items for home improvement projects: shelving, tiles, toilets, shower units, washbasins, taps, windows, wallpaper, floors, ceilings, tools, lighting units and other construction materials. The team is happy to mix paint colours, advise on maintenance work and carry out natural wood interior décor.
RSL Hardware also offers
Shovels
Power tools
Knives, blades and sharpeners
Flash lights and portable lighting
Hand tools
Rakes
Slashers
Clamps and vices
Layout and measuring tools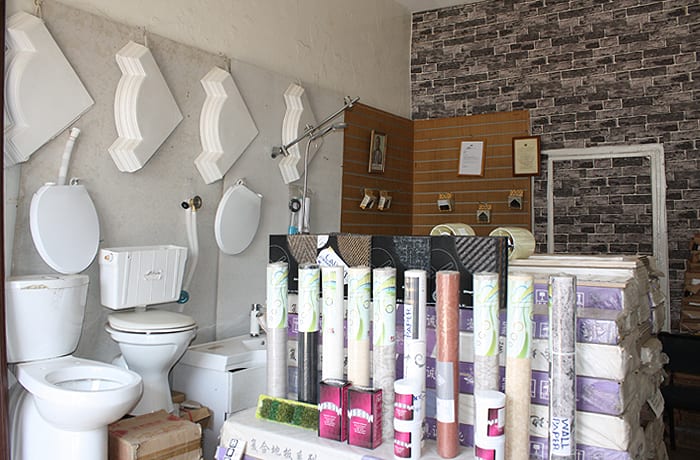 RSL Hardware Ltd · Kitchens, bathrooms and bedrooms